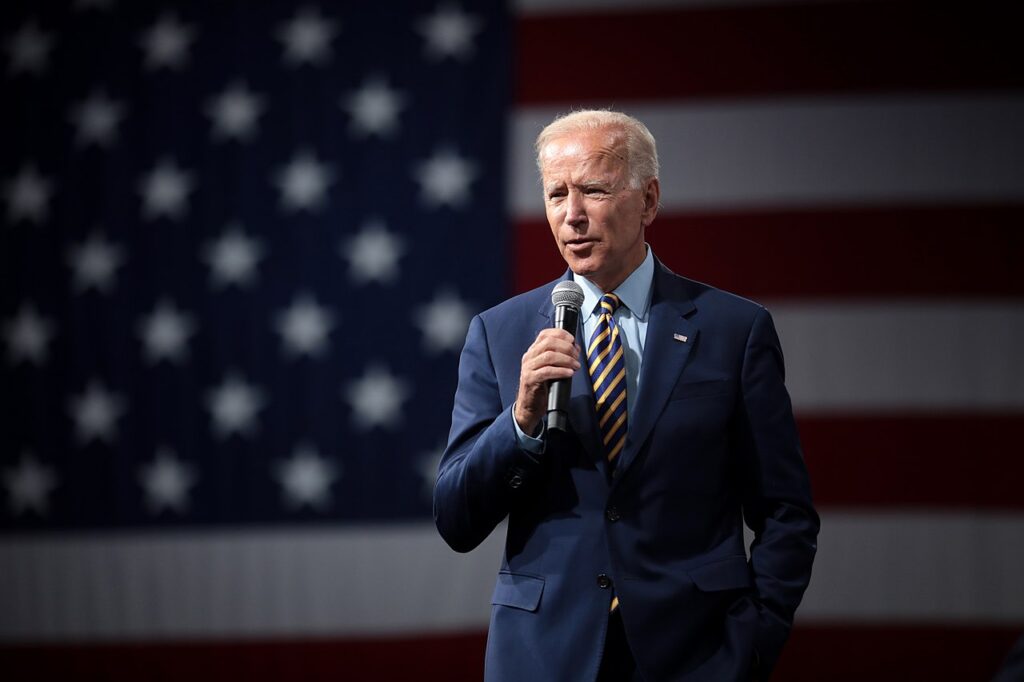 *There will be new restrictions for travelers to the US.
By Pamela Cruz. Peninsula 360 Press [P360P]
After the Centers for Disease Control and Prevention (CDC) this week reported the entry into the country of the Omicron variant of the SARS-CoV-2 virus, detected as of Thursday afternoon in at least three people, President Joseph Biden announced the Winter Plan to combat COVID-19.
The plan, which Biden said focuses on five measures, does not include closures or shutdowns, but rather vaccinations, generalized reinforcements, testing and additional measures for travelers entering the country by air.
First, he said, the COVID-19 vaccine booster campaign will be expanded nationwide with more outreach, more appointments, more hours, more times and locations to go, providing the booster dose for up to 110 million Americans eligible to receive them.
The second point, the president stressed from Maryland on Thursday, will be opening new family vaccination clinics to make it easier for children, parents and entire families to get vaccinated in one place, as well as new policies to keep children in school rather than quarantining them at home.
The third piece of this, he said, is to make free in-home testing more available and covered by private insurance plans, in addition to being able to obtain it at thousands of locations such as community health centers and other sites for those who are uninsured.
Fourth, there is the increase in "Emergency Response Teams", which will allow doctors and nurses to be less overburdened, and hospitals will not be overcrowded and will have more staff.
Fifth, he stressed, efforts to vaccinate the rest of the world will be accelerated, while tightening international travel rules for people coming to the United States.
The latter includes the restriction on the entry of travelers from southern Africa, as well as the requirement that all those entering the country -including nationals- must have a complete vaccination schedule against COVID-19 -only those with vaccines from Pfizer, Moderna, J&J, AstraZeneca and Sinopharm will be accepted.
In addition, as of Monday, December 6, all travelers to the country must present a negative antigen or PCR test no more than 24 hours prior to travel, regardless of vaccination status or nationality.
The requirement, both internationally and domestically, to wear face masks for travel on airplanes, trains and public transport has been extended until March 2022.
"The plan I'm announcing today pulls no punches in the fight against COVID-19. And it's a plan that I think should unite us. I know COVID-19 has been very divisive in this country, it's become a political issue, which is a sad commentary, it shouldn't be, but it has been. Now that we are entering the winter and facing the challenge of this new variant, it is a time when we can put this division behind us, I hope," he said.
He added that this is a time to do what has not been accomplished so far in the pandemic: "to get the nation to come together, to unite the nation in a common purpose to fight this virus, to protect each other, to protect our economic recovery, and to think of it in terms of literally a patriotic responsibility."
He recalled that although it is true that this new variant "is cause for concern, it is not cause for panic", as he reminded that the country has the best tools, including the best vaccines in the world, the best medicine and the best scientists in the world.
"We will fight this variant with science and speed, not chaos and confusion," Biden said.
He recalled that last Christmas, less than 1 percent of U.S. adults were fully vaccinated; whereas, this Christmas, that figure will be between 72 and 77 percent, including more than 86 percent of the elderly, the most vulnerable population. In addition, children between the ages of 5 and 11 also have the opportunity to be vaccinated against the disease, and 20 million of them already have at least one of their prescribed doses.
"Experts say COVID-19 cases will continue to increase in the coming weeks this winter, so we need to be prepared."
However, he also reported that more than 100 million people are eligible to receive the booster vaccine, but have not yet received it.
Booster vaccines are still free and 80,000 booster sites across the country are available, and to find out exactly where to go, simply text your zip code to 438829 to find out where you can get your booster shot.
He added that promising antiviral pills on the horizon from both Pfizer and Merck could help prevent hospitalizations and death of people infected with COVID-19. So discussions have already been held with both pharmaceutical companies to ensure that they are supplied and made available to the most affected communities in the country.
THE U.S. HAS PROVIDED MORE THAN 280 MILLION VACCINES TO 110 COUNTRIES, INCLUDING SOUTH AFRICA. The U.S. has provided more than 280 million vaccines to 110 countries, including South Africa, where all the requested doses have been delivered.
At the same time, he said, the delivery of more vaccines to countries in need will be accelerated, committing to deliver 200 million doses in the next 100 days, in order to deliver more than 1.2 billion doses for the rest of the world.
"Let me be clear: not a single dose of vaccine that the U.S. sends to the rest of the world will come at the expense of any American. I will always make sure our people are protected first. But vaccinating the world is not just a moral obligation we have, in my view; it's the way to protect Americans, as we're seeing with this new variant."
You may be interested in: Omicron arrives in the U.S., California was the gateway