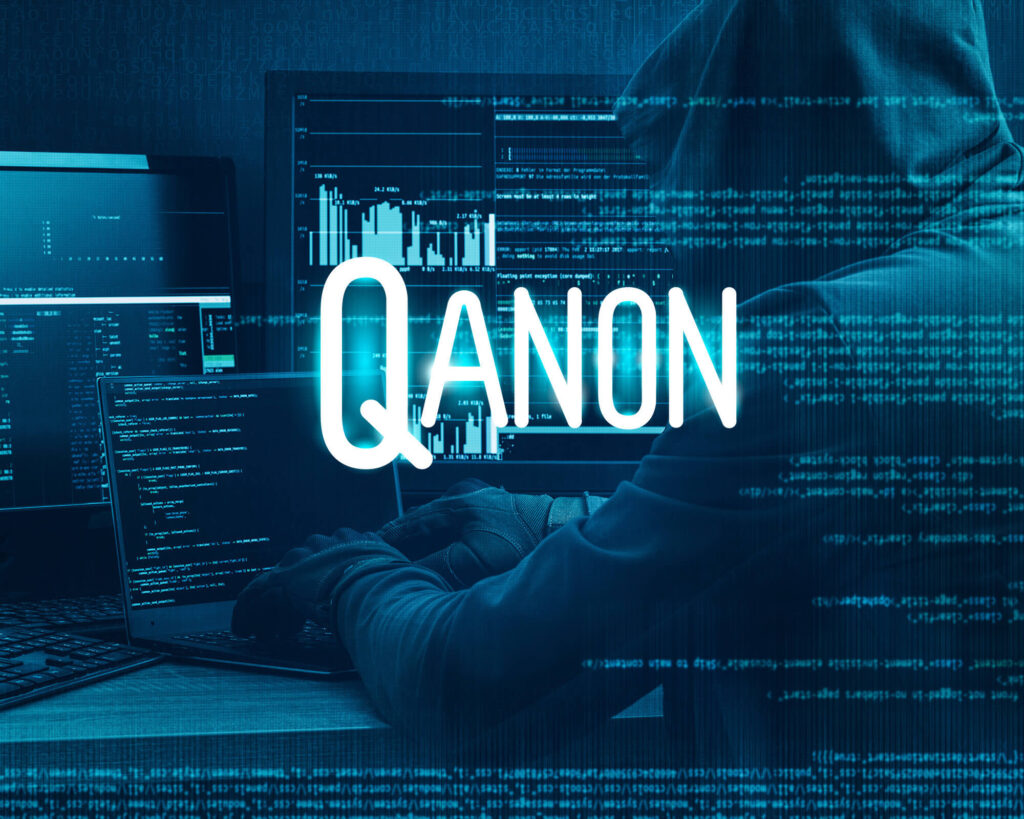 Pamela Cruz. Peninsula 360 Press [P360P].
After the events of the insurrection that took place last January 6 in the Capitol, QAnon, one of the main conspiracy theories of the American extreme right, has gained more importance, as it is believed to be expanding its strength to other countries and could even become a new religion.
QAnon - short for Q-Anonymous - emerged in 2017, when an individual began posting under the pseudonym Q on the 4chan forum, which claimed to have access to sensitive U.S. national security information.
To date, the theory has gained more strength due to the various conspiracies that are exposed through youtubers who have been hooked on such claims and today could be a real threat to internal security.
So said Program Associate in Innovation at the Polarization and Extremism Research Lab at American University in Washington, Meili Criezis, who added that the core beliefs of QAnon are basically two elements: "the belief that there is a world controlled by a satanic group of pedophile elites, and the second is the prediction that these individuals will be exposed and executed when the 'Day of Reckoning' arrives.
Thus, this group of people who follow such a conspiracy theory believe that eventually this Day of Reckoning will come, while "conspiracy theorists consider the events perpetrated on Capitol Hill to be part of the 'storm' before the calm".
And Donald Trump is part of the equation in such a daring conspiracy theory, as QAnon followers consider the former US president to be "the chosen one", that messiah who will expose the entire network of pedophile Democrats and help the country become a superstate that will help, especially, the Caucasian race.
"A significant portion of Donald Trump's supporters have been drawn to conspiracy theory, and I guess it's interesting to think about what that might mean for the Republican party itself and its future" Criezis said.
While for many of these supporters, the outcome on January 6 on Capitol Hill was not what they had hoped for and they did not achieve their goal - to keep Donald Trump in power - and began to question "the plan," there are those who are expressing greater loyalty and confidence in the conspiracy theory.
He stressed that although companies like Twitter and Facebook have canceled and closed accounts of such groups, they find ways to communicate by other means, such is the case of messaging systems WhatsApp and Telegram, in addition to Heavenly, Fortune and Parler.
"Even though Facebook is trying to weed them out, and they're doing a good job on Twitter, they still find a way to move forward regardless ... they're everywhere," he said during the session "Q-Anon, Domestic Terrorism and the Threat to Democracy," held by Ethnic Media Services.
The associate member of the Global Network on Extremism and Technology noted that QAnon supporters have included other extremist groups on their lists, such as white supremacists or "proud boys".
He noted that, according to several researchers, the QAnon phenomenon has reached places like Canada, Germany and even Japan, in addition to 68 other countries. "It has definitely spread to many countries. The way these conspiracies take place in other countries is specific to that environment, so they won't necessarily follow the American context."
For his part, assistant professor in politics and strategy at the Carnegie Mellon Institute, Colin P. Clarke, stressed that the people who demonstrated at the Capitol are "fanatics or evangelical-Christian religious extremists who see Trump as the second coming of Christ."
This, he said, could be perceived by the clothing and objects that accompanied the people who participated in the violent demonstrations on January 6, where you could even see images related to the neo-Nazi movement.
"There's a large dose of anti-Semitism that serves as the connective tissue, so to speak, between many of these groups, in some of them, you also see aspects of misogyny. Especially in the 'proud boys' type and some of the white supremacist type," he said.
And it is that the acts that took place on Capitol Hill should be reevaluated, and contemplated as "domestic violent extremism".
He explained that "there's a real kind of struggle right now within the federal government within think tanks and academia to establish the proper terminology and it's going to be just one of the many challenges we have as we think about how to combat this threat."
The other big challenge, he said, is that there is no domestic terrorism designation, but it is possible that the current federal administration, headed by Joe Biden, will take action.
"The First Amendment right to privacy, which comes into play and has to be carefully weighed against any benefit of a domestic terrorism statute, is a solution that people have raised that I think is quite attractive because it's making domestic terrorism a federal crime," he stressed.
Clarke noted that even hate crimes are considered a separate category of crime, "and there are many cases in which violence has been perpetrated against racial and ethnic minorities that would fall into this category -- domestic terrorism.
In this regard, he said that the FBI is in charge of domestic issues, the CIA has the responsibility of the international, but now it is necessary to see the links between citizens and groups operating abroad.
"We can work with partners and allies abroad to share information and cooperate on intelligence, extradition, surveillance, reconnaissance and other matters," he said, noting that there is intervention, particularly from Russia, which seeks to fund groups like QAnon that seek to destabilize the country.
The specialist pointed out that one out of every five people arrested for the insurrection in the Capitol was ex-military, which means that they had the necessary capacity and training to bring the demonstrations to a critical point.
"I think these groups are actively recruiting veterans because they have weapons training and in most cases they have operations security training and not only does it bring a certain prestige or a credibility to a group, but it's also a force multiplier for the group from a tactical perspective," he abounded.
At the time, the theologian specializing in Latino churches and former president of the Multiethnic Group of the Presbyterian Church in the United States, Ricardo Corzo Moreno, noted that the fact that Latinos participated in the events at the Capitol is that 70 percent of that community is Catholic and another 20 or 25 percent is evangelical.
"Religion has the view that it is very strong in creating bonds in the community and one thing you have to understand is that it will not allow this world to eventually become divided," he said.
Most of the Latinos who turned out for the Jan. 6 protests in Washington were evangelicals, and they, he said, "have, what we call, a literal understanding of the Bible," which even reads in a prophetic and apocalyptic way.
And the thing is, for many of these evangelicals, Donald Trump is God's anointed according to many of the prophecies, "and this is really important to understand their psychological concept when you talk to evangelicals that someone is one ordained by God."
Corzo Moreno said he is concerned that acts such as those seen on Capitol Hill and the theories of QAnon could lead to the creation of a new religion, and could even cross borders outside the United States.
The above, after several photographs taken on January 6 in the nation's capital, participants carried all kinds of objects and images related to religion, such is the case of the cross, knelt, prayed, filled bibles and rosaries with them, which unites every day, a little more to politics, conspiracy and religion.