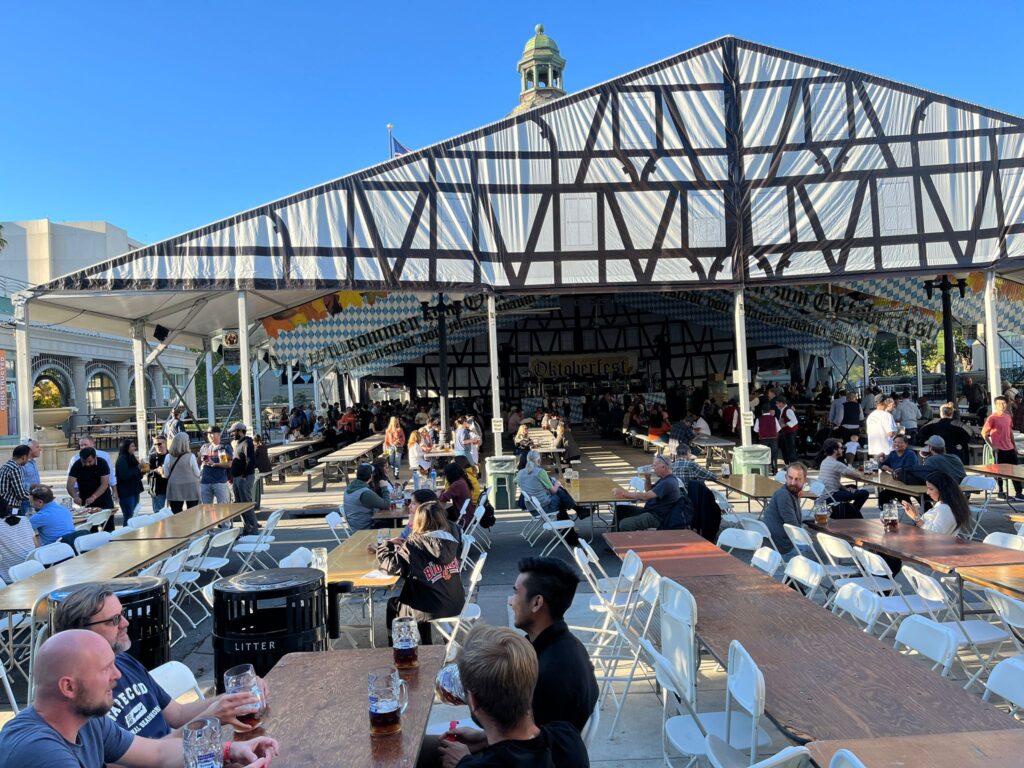 Redwood City's premier fall event, Oktoberfest, has arrived downtown with the presentation of a fabulous traditional German atmosphere for the holiday that dates back to 1810.
Oktoberfest in Redwood City will feature more than 1,100 feet of "family-style" bench seating, lots of fun and merriment, music, dancing, contests, cold beer and other beverages, food, and more.
The event runs from Wednesday, September 21 through Sunday, September 25, when the huge Oktoberfest tent transforms Courthouse Square, for revelers of all ages to enjoy!
Ticket prices range from $10 to $17 for all ages and $16 to $27 for those 21 and older, which includes a commemorative mug and a drink ticket for beer or soda depending on the type of ticket.
This year, the event brings special VIP tables for 6 people, offered at $255.
The exciting German-style entertainment kicked off this Wednesday, September 21 with authentic dance music by Deutscher Musikverein and Nature Friends Schuhplattler, followed by Alpine Sound Band and Nature Friends Schuhplattler this Thursday, September 22.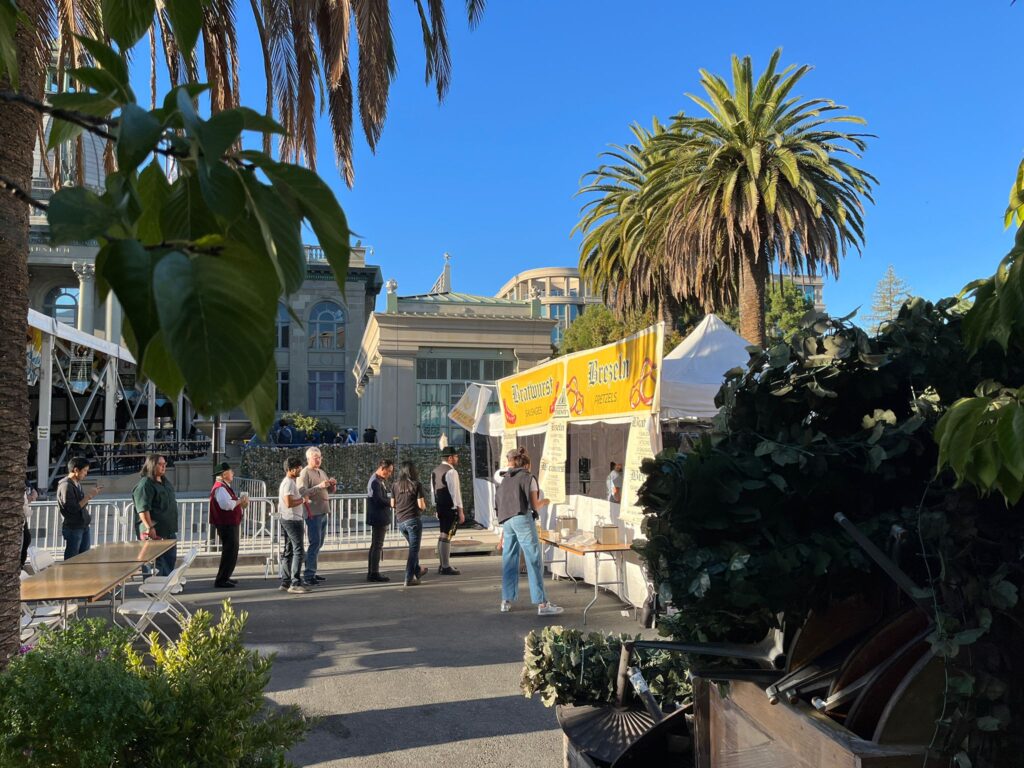 September 23-26 will feature The Internationals Band, and Golden Gate Bavarian Club as dance performers and game hosts.
Downtown Redwood City's Oktoberfest extravaganza offers authentically delicious German food, complete with pretzels and brats, along with tantalizingly cold beer.
Dancing, singing and great audience participation will include dance contests, holding jugs, Tyrolean singing contest, and skits with hand gestures to select songs, among others, not to mention many variations of the "international" chicken dance.
Advance purchase of tickets online is recommended, as this event may sell out prior to sale at the door. No refunds or exchanges. Extra food and drink tickets are sold separately.
Those interested in purchasing tickets in advance may do so by contacting click here.
It should be noted that the event does not admit pets or food purchased externally.
And while children are welcome to join the Oktoberfest and enjoy the music, dancing and food, there will not be a dedicated children's area or activities at this event and tickets are required for all children over the age of 2.
You may be interested in: Bay Area Renaissance Faire Continues