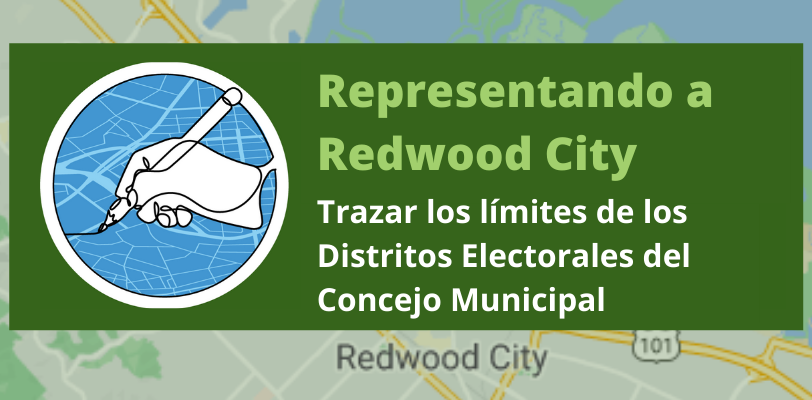 The Redwood City Redistricting Advisory Committee (ARC) wants to hear its residents' ideas on where to draw the lines for electing City Council members for the next decade, so it is calling for input and suggestions for the upcoming redistricting.
After the final 2020 Census results are available and the data shows how the community has changed over the past 10 years, the ARC is asking the community for its help in balancing Redwood City's 84,423 residents among the 7 City Council districts.
Thus, the committee has requested to submit its maps by October 25 for consideration by the ARC on November 3.
Participate in your own way in the Redwood City Redistricting Process
Redistricting in Redwood City is a community-driven process and there are many ways to get involved.
Tasked with recommending one or more maps to the City Council by December 6, 2021, the ARC invites the community to get involved in the District Mapping process (draft maps) either online, or in person, in both English and Spanish to submit for consideration.
To facilitate the process, the City has launched mapping software that allows you to draw maps of 7 City Council Districts with 2020 Census data while being able to verify that the draft maps submitted meet legal requirements, which include:
That the district populations be reasonably equal in population - about 12,060 residents per district - and that the districts be geographically contiguous, considering topography, geography, cohesion, continuity, integrity and compactness.
On a walk-in basis, residents can go to City Hall or the downtown Redwood City library, where trained bilingual staff will be available to help them complete and submit a preliminary map, answer questions and provide other information about the redistricting process.
The hours of operation are Monday, Tuesday and Wednesday, from 10:00 a.m. to 4:00 p.m.}; while the Redwood City Downtown Library is open Monday through Thursday, from 10:00 a.m. to 9:00 p.m., and Friday through Saturday, from 10:00 a.m. to 5:00 p.m., and on Sundays from 12:00 p.m. to 5:00 p.m. .
If you prefer to draw a draft map on paper, that's OK too! You can get the printed version at City Hall, any Redwood City library or community center, or you can email districttelections@redwoodcity.org and request that it be mailed to you. Map kits and surveys are available in English and Spanish.
Interested parties can also visit the Redistricting web page by giving click here for more information.
You may be interested in: San Mateo Redistricting Advisory Commission Ready