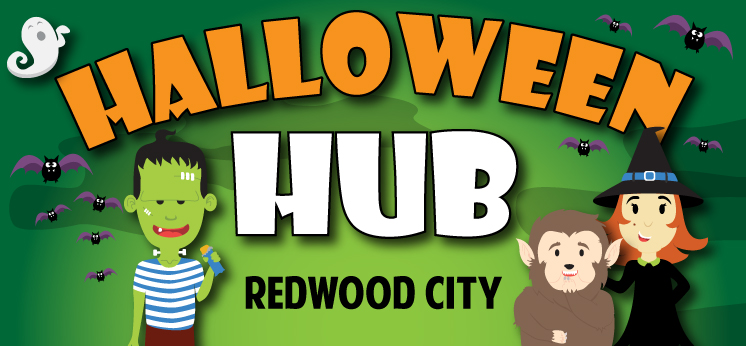 While we're still in the midst of the pandemic, thanks to advances in vaccination and the willingness of residents to follow safety measures, kids and adults alike will be able to enjoy a month full of "tricks and treats": Redwood City has organized a variety of events ranging from contests to baking classes to make this Halloween the best yet.
Brighten up your home!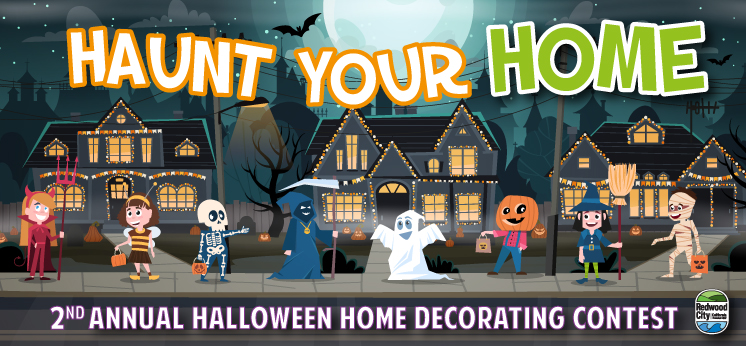 For the second time, the annual Halloween decorating contest will be held. Fans will be able to test their ghoulish imaginations and make their home as spooky as possible in an effort to beat out their neighbors for bragging rights to the best-decorated Halloween house in Redwood City.
Entries will be judged in the following categories: scariest, creative, best effects and the coveted judges' favorite.
Winners will receive fun holiday prizes and gift certificates from local businesses, as well as signs to proudly display in front of their homes.
Haunt Your Home contest participants grant permission for their homes to be photographed and displayed on the City of Redwood City Parks, Recreation and Community Services social media pages.
Enthusiasts to the event can fill out their registration form from Monday 4 and until Friday 22 October through the website https://www.redwoodcity.org/departments/parks-recreation-and-community-services/haunt-your-home
Judges will be judging entries on October 26-27 between 6:00-22:00, so decorations, lights and displays must be set up and turned on during the judging period.
It should be noted that the contest is completely free to enter, and you can decorate a house, apartment, condo, window, you name it! You must be a Redwood City resident to enter, but Emerald Hills and North Fair Oaks are also welcome.
Halloween Spooktakular in Redwood City!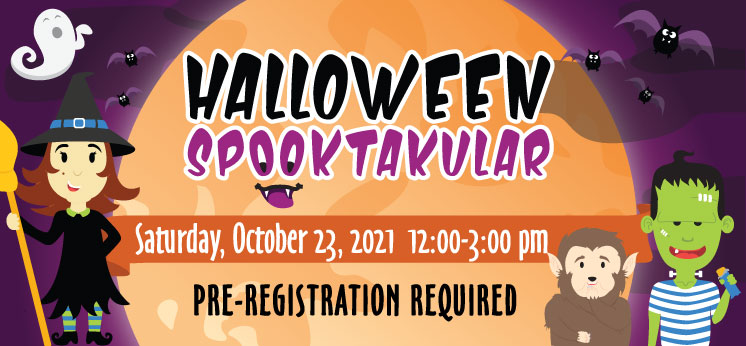 The little ones at home will also be able to enjoy an event specially designed for them, where fun and costumes will be the perfect touch to create a mini carnival atmosphere.
The event will take place on October 23rd at the Red Morton Community Center at 1120 Roosevelt Ave in Redwood City from 12:00-3:00 pm and is designed for children ages 1-10.
This event is suitable for children up to 10 years old. Admission is $10 per child, which includes up to two adults accompanying the child for care, and children are welcome to dress up in costume if they wish!
The event will feature carnival games and prizes, Trunk or Treat Row, Creepy Crafts and Spooky Photo Back Drops.
To attend it is necessary to make a prior registration for which you just have to give click here. Masks are required for access and COVID-19 protocols will be followed.
Halloween Candy with The Cake Robin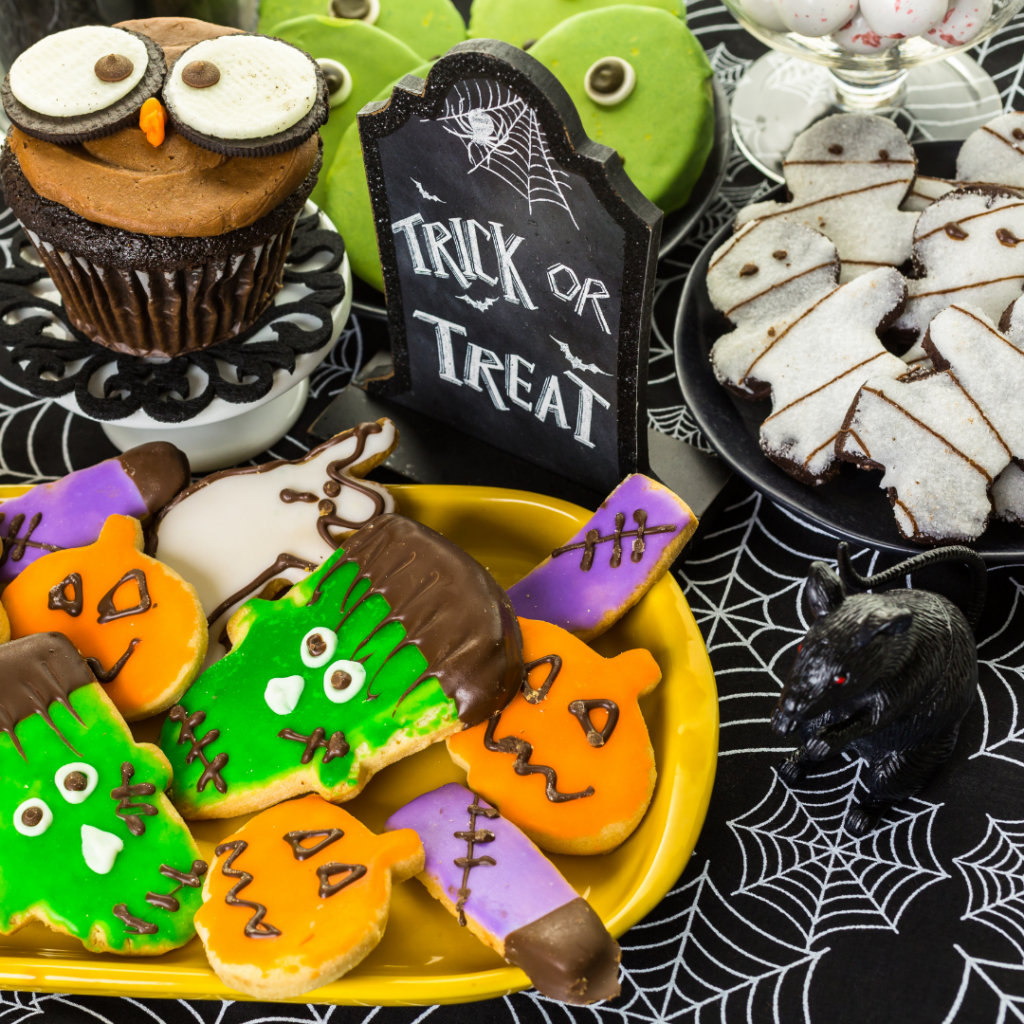 Cooking is your thing? Then this event is for you, because children from 12 years old and even adults can enjoy some scary classes to learn how to prepare sweet desserts.
The event will be held next Saturday, October 23rd, at the Community Activities Building located at 1400 Roosevelt Ave in Redwood City, from 9:30 to 11:30 am.
Get ready for Halloween with new candy ideas! Bakers ages 12 and up - under 16 with an adult - can learn decorating techniques for cupcakes, spider web cookies and more.
This class focuses on decorating techniques only. Baked goods - muffins, cookies, etc. - will already be baked.
During the mini course, you will make buttercream and cookie icing to use in class. You will learn different decorating techniques and then use what you learn to make your own Halloween masterpieces to take home!
The event requires prior registration. Reserve your place by giving click hereThere are still places available!
Remember to wear an apron, your hair up, and comfortable, closed-toe shoes.
Halloween Rampage in Redwood City! A Kid's Night Out!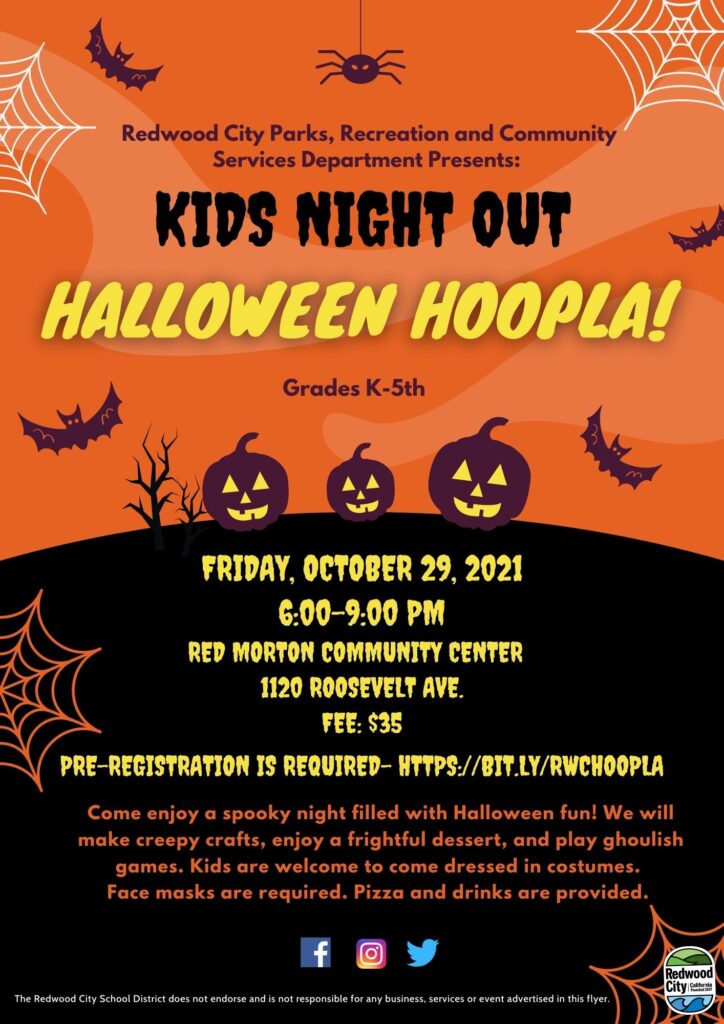 Everyone ages 5-17 can enjoy a spooky and fun-filled Halloween night!
Participants will be able to make spooky crafts, enjoy a scary dessert and have fun with scary games. Children can come in costume.
The event will take place on Friday, October 29th at the Red Morton Community Center, located at 1120 Roosevelt Ave in Redwood City from 6:00 pm to 9:00 pm.
Don't miss the opportunity for your children to enjoy a great Halloween event in a healthy environment of their own, so sign up by giving your children the following information click here.
You may be interested in: Mosaic mural unveiled in Magical Bridge Park