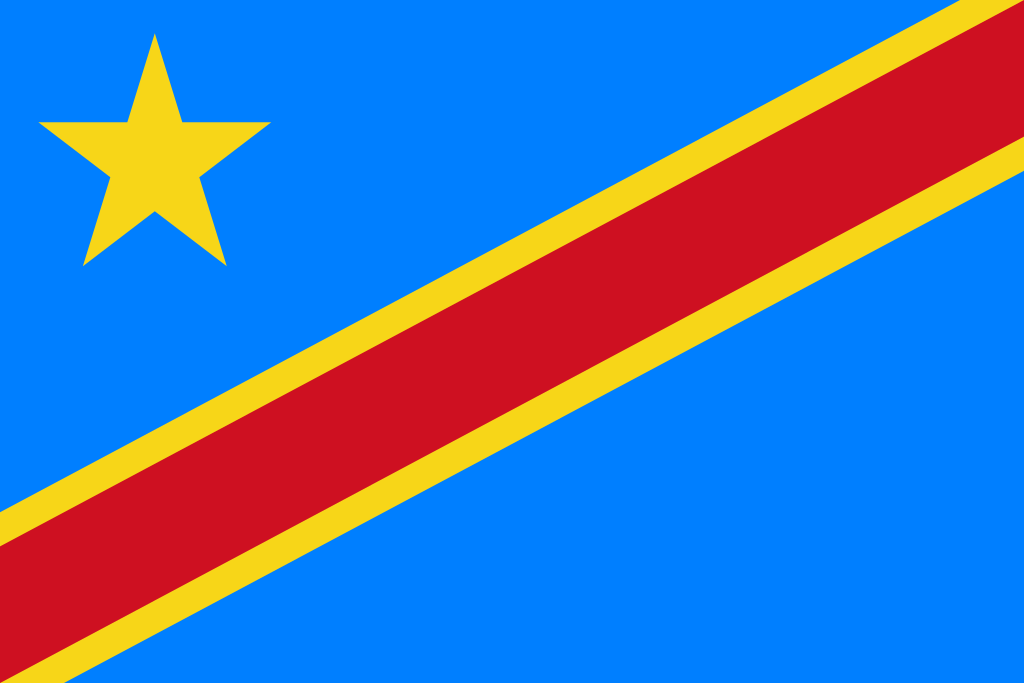 The Congolese community in the U.S. has been steadily increasing in recent decades. Most of them are refugees and asylees who are fleeing armed conflict in their country, and who must adapt to a new culture now impacted by the COVID-19 pandemic.
Language barriers and segregation, as well as little or no access to media, have left many relying on the voices of their community, including religious, non-profit and civic organizations, for information essential to their well-being.
During a meeting with the Centers for Disease Control and Prevention (CDC) and leaders of the Congolese community in the U.S., organized by Ethnic Media ServicesThey recount their experiences, challenges and barriers during the pandemic and their access to vaccines.
Pandemic hit Congolese community in Georgia and Washington
From Ntumba, president of the Congolese Community in Atlanta (COCOMATL) said that there is a large population working on farms in Georgia, and when the COVID-19 pandemic started, many of them did not even have the proper equipment to work.
To date, he added, there are probably between 15 and 20 deaths related to COVID-19 due to the negligence of the companies, and although they followed up to try to improve their working conditions, they received no response.
Floribert Mubalama of the Congolese Integration Network in Washington (CIN) said that in 1980 there were 10,000 immigrants from sub-Saharan Africa in the U.S., yet today there are 2 million refugees who are being treated inappropriately.
"Laws and policies have changed since we started arriving in this country. Previously the U.S. used to provide two years of assistance to all immigrants and refugees, but since the Congolese started arriving, it went from two years to three months."
He added that they are coming from a war-torn country, but they are not taken into account, are not well represented and are marginalized, because health and housing policies are not working as they should to empower them.
For Aaron Johnson, manager of CIN's Board of Health and Family Advocacy Program, the large community of Congolese come from refugee camps who, having fled their homes because of war, arrive in the U.S. in constant fear and live in sustained trauma.
Added to this is the stress of starting a new life in a country with a different language that functions differently, which generates the so-called "integration trauma", where many may turn to drugs or alcohol.
Similarly, he said that this is compounded by the problem of access to information. Many have to rely on what their families say, some community leaders or what they see on their phones, however, many do not know what is really happening with Covid-19.
Congolese refugee women, pandemic and vaccination
Anne Marie Wamba, a psychologist and nurse in Boston, commented that one of the challenges in the community has been the stigmatization of the disease, many do not seek help or flat out do not want to talk to someone who can support them when a problem arises.
This, he added, has also been compounded by domestic violence and substance abuse among the community because of the pandemic; in addition to the difficulties in getting the treatment required if they become ill, and people then have to deal with feelings such as fear, anger, sadness and frustration.
Likewise, he agreed that the lack of information on the subject has been another challenge to overcome, because many people were incredulous and thought that COVID-19 did not exist, and were reluctant to be tested or get the vaccine.
In that regard, Natacha Nikokeza, of the North Carolina Center for Newcomers, said that from the beginning of the pandemic she realized that many people were not taking this disease seriously; they needed information to come from people in the community and in their languages.
"It was really hard for us to fight back and make sure people understood. We went door to door with information coming from community leaders, people they trust, which really turned around the education we were providing."
While when it was time to get vaccinated, she shared photos and videos so that everyone could see that it was something that was okay to do; which influenced them to be more open to getting vaccinated. However, many people did not have transportation to get to where the vaccines were, so they worked to get them out into the community.
"We're definitely seeing the light at the end of the tunnel because people are starting to get the vaccine and see that it's working. I'm starting to get hopeful that we'll continue to see people open to getting vaccinated as we continue to bring them the vaccine and talk to them about what's going on."
COVID-19 and misinformation among the Congolese community in the U.S.
Bibi Ndala, a researcher at the NYC Department of Health and Mental Hygiene, commented that an important issue is to have truthful information about COVID-19 through the same channels that are important to the Congolese community, such as social media.
"Most of these people are receiving misleading information that is being shared by family members and is coming directly to their phone. It's an opportunity we shouldn't miss, campaigns tailored and adapted to be used through those channels, it's worth exploring."
According to Martha Kabengele, a graduate nurse in the medical-surgical unit at White Oak Medical Center in Silver Spring, religion is very important in the Congolese community, so you also have to find a way to reach out to religious leaders and make sure they are the first to understand the problem.
In that sense, he added that the influence of religious leaders is so great that he could assure that if a pastor stands up in front of the community and invites them to get the vaccine, many people in the congregation would do it without hesitation.
In this regard, Pastor Prince Mundeke Mushunju said that in the Congolese community almost 80 percent are religious, attending church every Sunday. Although at the beginning of the pandemic the pastor was also skeptical of the disease, it was only when he contracted the disease and had to be in quarantine with his family, a process he documented in a video, that he really realized the reality.
"Many people also often think that vaccines have the mark of the beast. Many of them came from refugee camps, they don't know how to write or read, so when they go to work they hear false stories of people died because of the vaccine."
Thus, he is aware that he must preach about the need for vaccination. "It's not about us, it's about everyone around us. So we go to work. So we discuss these issues and every day we share information with our community," he said.
Official information, an arduous road to reach the community
Emily Jentes, Director of the National Resource Center for Refugees, Immigrants and Migrants (NRC)-RIM has a cooperative agreement with CDC to serve all of these communities.
The Center has several initiatives related to vaccines and COVID-19, such as communication materials, which focus on their specific experiences, to ensure that the information is culturally appropriate for the communities.
One of the key tools, he said, is the Makespace campaign, which allows communities to create and customize their own campaign around vaccination.
"All of this is really designed to engage members of the community, to talk about the issues it's facing, as well as being able to design products that really make an impact among its members," he said.
You may be interested in: Mistrust of Health Care System a Barrier to African Americans Getting COVID-19 Vaccine: Experts