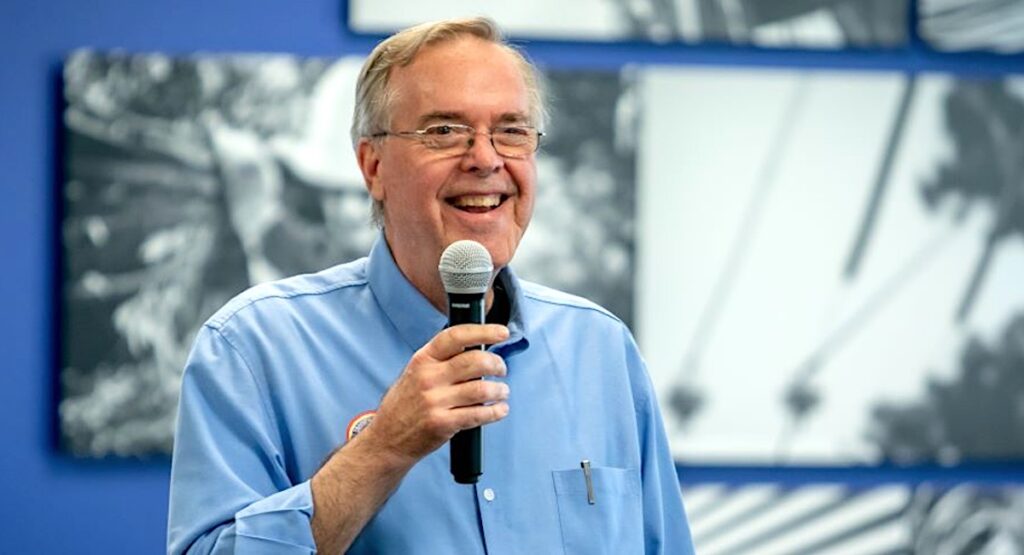 By Louis Freedberg. Ethnic Media Services.
Fred Ross Jr., one of the nation's leading organizers, worked to improve conditions for farmworkers, attack the causes of migration from Central America, and speed up the naturalization process.
Fred Ross Jr. always wanted to be known simply as an organizer.
He began as a young man with his organizing work in the California fields alongside César Chávez, and has inspired countless people to achieve social change for more than half a century in the workplace and in communities across the United States.
Ross died of cancer on November 20 at age 75.
Dolores Huerta, co-founder with Chávez of the Unión de Campesinos, said there are two words that describe Ross: humble and noble. ?He was always so positive about everything,? said Huerta, now 92 years old. "We had a lot of turmoil in the farmworker movement, but Fred always managed to stay on top of it. He remained a statesman.?
Arnulfo De La Cruz, executive vice president of the SEIU Local 2015, recalled working with Ross two decades ago. to unionize successfully to St. Joseph's Providence Hospital in Burbank, part of the third largest non-profit hospital chain in the West.
?I learned a lot from Fred, especially how important it is to get the whole community involved to support these workers, the faith community, the labor community, the famous people,? she said. ?He was just as comfortable speaking Spanish as he was English and the workers took a liking to him, especially when they understood his family's long legacy of fighting for workers.?
Ross followed in the footsteps of his father, Fred Ross Sr., another legendary organizer who had a profound impact on Chávez. "He discovered me, he inspired me," Chávez said About Ross Sr.., who hired and trained him as an organizer at the age of 25 in San José before founding the Unión de Campesinos con Huerta. ?He thought I had what it took to be an organizer. He gave me a chance, and that led to a lot of things.
Ross Jr.'s talent was in taking what he had learned from Chavez and his father, combining those lessons with campaigning on the ground with local volunteers, using the media wisely, and lobbying the bosses, state governments, and the Congress on various causes of social justice.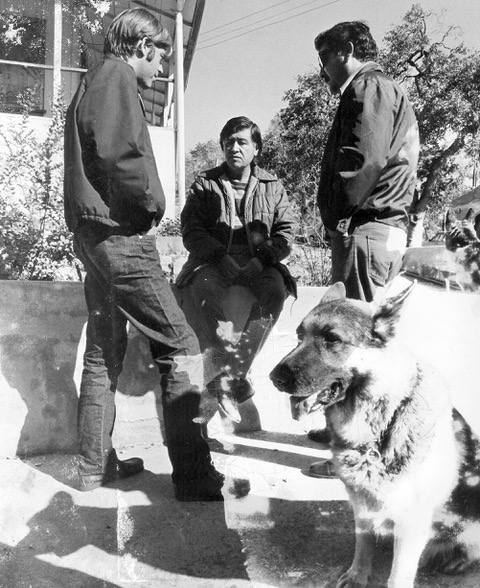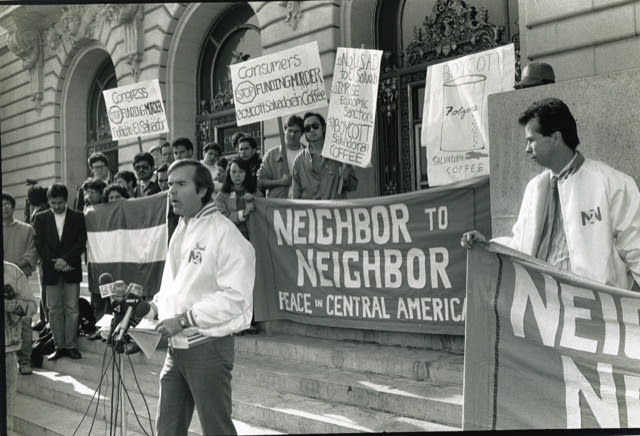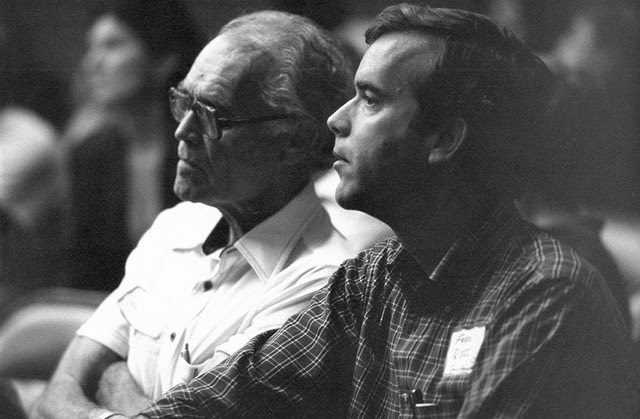 Ross began his full-time organizing work at age 23 with farmworkers during the massive Salinas lettuce strike in 1970. One notable contribution was organizing a 110 mile march against Gallo wines, from San Francisco's Union Square to the Gallo headquarters, where at least 10,000 farmworkers and supporters filled the streets of Modesto.
One of the reasons for the march against Gallo was to pressure Governor Jerry Brown to sign the Agricultural Labor Relations Act, enacted in June 1975. It was the first law of its kind that established the right of farmworkers to organize, vote in union elections, and bargain with their employers.
Ross used house meetings as a central tactic throughout his career. That was the hallmark of Ross's approach to organizing: he created individual relationships to, in his words, exercise "collective power."
Arturo Rodríguez, who succeeded Chávez as UFW president and served in that role for 25 years, said Ross ?really embodied the motto of If possible?. He said Ross's belief in house meetings "throughout all these decades has been truly incredible, and it gave me faith to continue the process of house meetings as our basic way of organizing."
In the 1980s, Ross led Neighbor to Neighbor, which initially focused on the plight of Central American refugees, but became a much larger effort to confront US policies in the region that were contributing to people fleeing. of their countries.
After lobbying Congress to end US aid to the Contras, the right-wing rebel group fighting Nicaragua's Sandinista government, Neighbor to Neighbor launched a boycott of Salvadoran coffee to pressure the government to withdraw its support from the death squads. As a result of the pickets formed by Neighbor to Neighbor, dockers refused to unload cargoes of coffee on the entire West Coast, including Long Beach.
After California voters approved Proposition 187 in 1994 promoted by Governor Pete Wilson, Ross helped launch the Active Citizenship Campaign in Los Angeles which successfully lobbied the Immigration and Naturalization Service to expedite the application process. for nationality to six months.
?Not only did we play a substantial role in helping thousands of people become naturalized, but, more importantly, they became much more involved in the entire political process,? Ross recalled shortly before he passed away. ?That was a real step forward in continuing to build Latino voting power in California.?
During the last year of his life, Ross dedicated himself to producing a documentary about his father's legacy. The film, which is expected to be released in 2023, aims to inspire others to organize, and it does so by highlighting the impact grassroots organizing has on long-term change.
"As in the case of his father, Fred Jr.'s work was never about himself," said the Union of Farm Workers in a tribute. ?He always tried to train others to believe that they were responsible for the progress they made. Fred Jr.'s nature was relentlessly positive; always thought that things could be done?
Fred Ross Jr. is survived by his wife, Margo Feinberg; their son and daughter, Charley and Helen Ross; his brother, Robert Ross; and her sister, Julia Ross. In her memory, the family asks that contributions be made to the documentary project of Fred Ross Sr. through fredrossproject.org. Condolences and memories sent to FredrossMemories@gmail.com will be shared with your family.
You may be interested in: 40 immigrants became citizens in a ceremony held in Redwood City