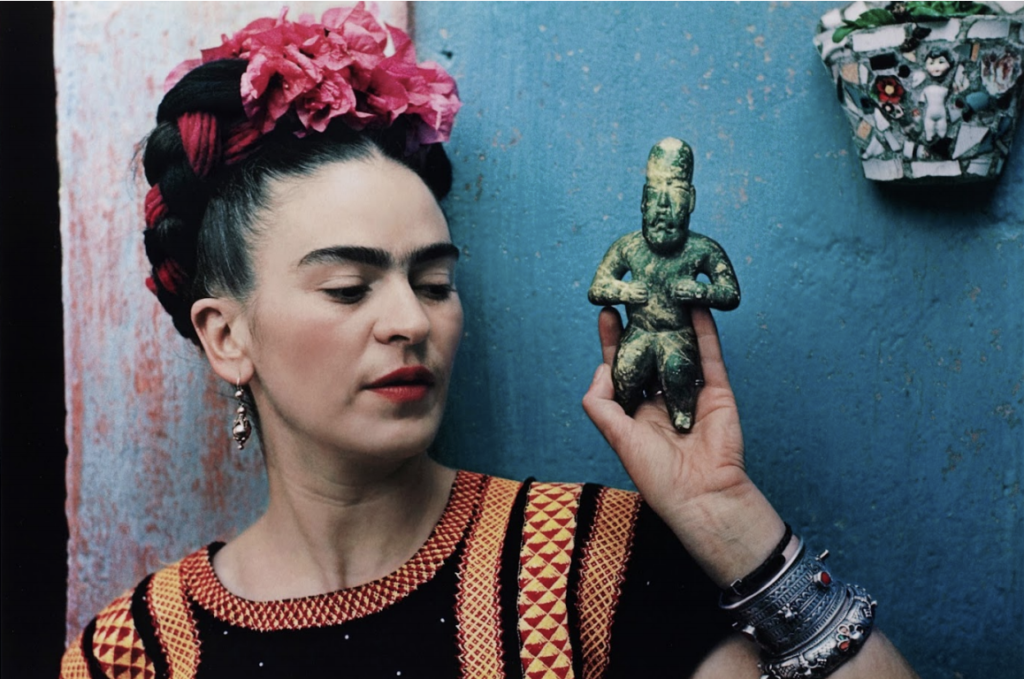 Pamela Cruz / Peninsula 360 Press
San Francisco. It seems like a lifetime ago, but after six months of the city of San Francisco's museums being closed for Covid-19, the Young Museum will finally open its doors to the public this Friday, September 25, and it will do so with the Mexican artist Frida Kahlo.
The intimate exhibition Frida Kahlo: Appearances Can Be Deceiving will provide insight into the iconic artist, while revealing how politics, gender, disability, and national identity shaped her life, art, and creativity.
For the first time, the West Coast will enjoy a selection of the painter's belongings found in her lifelong home, La Casa Azul, which now serves as the Frida Kahlo Museum in Mexico City.
Sealed and stored after her death in 1954, the objects were unveiled 50 years after her death, including photographs, letters, jewelry, cosmetics, medical corsets and unique attire, along with 34 drawings and paintings, as well as a lithograph spanning her entire adult life.
This landmark exhibition paints a multifaceted portrait of one of the most innovative artists of the 20th century, whose vivid work provides important glimpses into Mexican culture, and whose extraordinary figure continues to inspire so many," said Thomas P. Campbell, executive director of the Fine Arts Museum of San Francisco.
He added that the exhibition also strengthens the institution's long-standing and enduring ties with Mexico, which is why "we are infinitely honored and excited to present Frida Kahlo: Appearances Can Be Deceiving at the de Young Museum.
For guest curator Cirse Henestrosa, this exhibition offers a very personal experience with unique exhibits, showing that Kahlo never allowed her disabilities to define her.
Kahlo decorated and painted her own corsets to such an extent that it gave the impression that she had deliberately chosen to wear them. She included them in her art and in the construction of her style as an essential element of her attire, almost like a second skin," Henestrosa explained.
While Kahlo is known today as an international icon and prominent painter, she said, during her lifetime she was not as famous as her husband, Mexican muralist Diego Rivera. It was in San Francisco that Kahlo began to cultivate her now iconic Tehuana style and identity as a painter.
San Francisco had a profound impact on Frida Kahlo, while she was here she saw people in our diverse city wearing her ethnic dresses. Realizing the affirmation that this implied, she began to develop her style as an expression of her Mexicanness," said Hillary Olcott, associate curator of African, Oceanic and American arts.
Kahlo loved San Francisco. The time she spent here and elsewhere in the United States, or "gringolandia," as she called this country, was formative and complex, she added.
The exhibition originated in Mexico City, ran at the Victoria and Albert Museum in London in 2018, and made its American debut at the Brooklyn Museum of Art in 2019, so the show includes private collections from the United States and Mexico.
The exhibit includes a braille portrait of Kahlo, where visitors with blind or low vision can run their fingers over it to feel the outline of her face, as well as a text that identifies her eyebrows, ears, nose, eyes and mouth.
Mexican artworks from the Fine Arts Museum of San Francisco's permanent collection, including pre-Hispanic sculptures and works on paper by Diego Rivera and David Alfaro Siqueiros, will also be featured.
The museum will be open from 9:30 a.m. to 5:15 p.m., Tuesday through Sunday and tickets can be purchased through deyoung.famsf.org/frida-kahlo. It should be noted that the facilities will be at 25 percent of its capacity and the use of mouth covers will be mandatory.
Spaces where it is not possible to maintain a relevant distance will remain closed, and the museum has committed to increase cleaning routines and sanitation stations in the building.