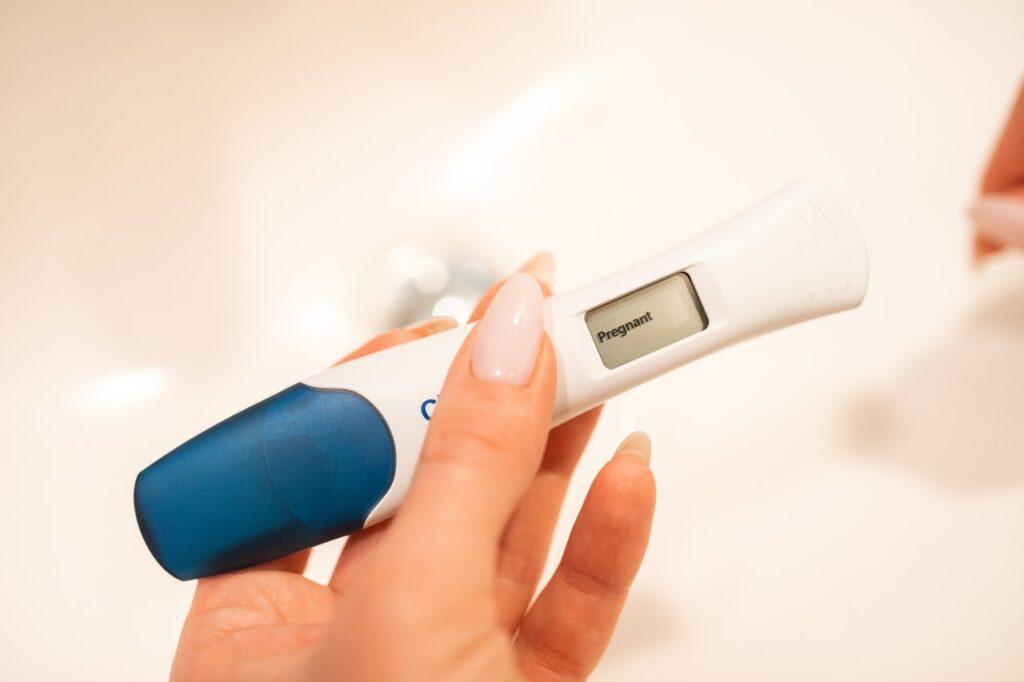 By Cristian Carlos, special for Peninsula 360 Press [P360P].
The U.S. Supreme Court is about to release its opinion on the Dobbs v. Jackson Women's Health Organization case, which will immediately wipe out abortions in at least 22 U.S. states, representing a barrier to the reproductive health of pregnant women in the U.S. and especially the Asian-American and Pacific Islander (AAPI) community.
Therefore, Ethnic Media Services offered a briefing with experts in the field; in doing so, panelists discussed the impact of the decision expected to be made by the court and possible ways forward for advocates seeking to stop or reverse these new restrictions that would deny women access to a much broader landscape of reproductive health care providers across the U.S.
The keynote address was given by Congresswoman Judy Chu, D-California, who said abortion rights are under threat and noted that "Republicans have been telling the American people that they plan to overturn this decision for decades. This proposed ruling is nothing more than the culmination of an organized anti-abortion strategy to strip millions of Americans of constitutional rights."
He reported that "the Women's Health Protection Act is the most supported abortion rights bill in the history of the U.S. Congress" and lamented that "even if we could get 50 Democratic votes, this bill is subject to the filibuster, a tool of segregation that allows the minority to block the will of the majority and we know that protecting abortion rights has been the majority view of Americans for nearly 50 years."
Congresswoman Pramila Jayapal, D-Washington, said, "Abortion is an extremely personal and sometimes very difficult decision. She expressed concern for communities of African descent, Native Americans, and low-income Asian American survivors of incest and abuse who, Jayapal said, "will also be the most affected by this unconstitutional decision.
The Democrat said that, "if abortion rights are at risk, so are interracial marriages" and those of other genders; despite the fact that marriage is a binary concept in origin. Jayapal took the opportunity to point out that this is a political issue that "is extremely willing to overturn legal precedent to promote a political agenda steeped in bigotry and hate."
Sung Yeon Choimorrow, executive director of the National Women's Forum American Women's Forum, said that, in conjunction with the University of Chicago Law School, they surveyed Chinese-American and Korean-American Asian communities living in the United States and found that "it is Chinese-American and Korean-American women who actually have more girls than their white counterparts in the United States."
Therefore, Sung Yeon Choimorrow said the key is to "engage community members to become leaders in creating change; to ensure that AAPI women have access to a full range of affordable, quality health care, including reproductive health care to make the best decisions for our bodies and our families."
Finally, John Yang, president and CEO of Asian Americans Advancing Justice-AAJC, reported that states such as Georgia, Texas and North Carolina have seen increases of 138 percent of the Asian-American population no longer having access to abortion; that includes, Yang says, "the ability to make decisions about their reproductive organs and rights."
He noted that it has other implications for the future "such as the right to same-sex marriage, eliminating the long-standing right with respect to the right to education for immigrants." And he noted that it is important to remember "that reproductive rights are civil rights" when talking about cases like Dobbs v. Jackson and Roe v. Wade which are current and far-reaching issues.
Similarly, Aliza Kazmi, co-executive director of HEART Women and Girls, said that her organization serves black Muslim women, and is focused on public health and anti-harm work to eradicate gender-based violence and promote reproductive justice, and reported that a survey of this community of women shows that 56 % of them are in favor of having access to reproductive health services for women; Kazmi pointed out that it is important to know this figure so as not to fall into the misinformation of other media.
Thus, Kazmi said, in cases like Roe v. Wade, the Muslim community is open to debate. "None of this surprises us, given that Black Indians are low-income people," as well as other vulnerable populations such as the queer community and people with disabilities. "Our sacred bodily autonomy continues to be violated and continues to be violated through state surveillance, criminalization, incarceration, deportation and other systemic oppressions that target communities in Islam."
You may be interested in: San Mateo County to provide "unwavering support" for women's reproductive decisions