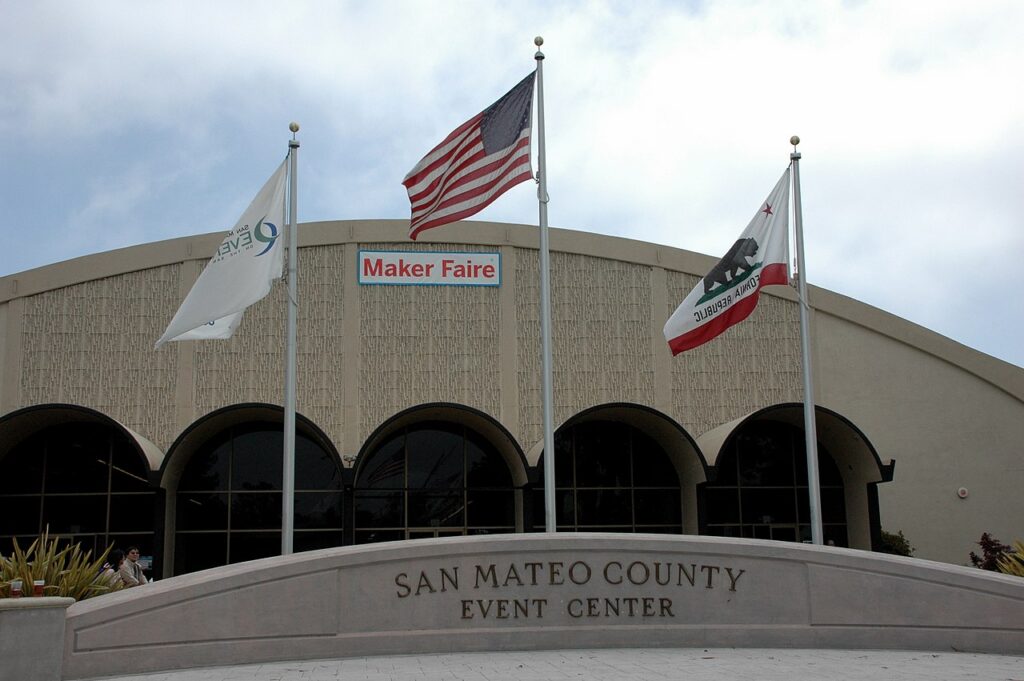 Peninsula 360 Press/Bay City News
The San Mateo County Event Center hosted a conference Monday with more than 5,000 attendees, the first major face-to-face business meeting in the county since the start of the COVID-19 pandemic.
Following all health security protocols, the annual SaaStr meeting was held in its 2021 version, aimed at companies in the software industry.
Beginning with this and subsequent conferences, attendees must show proof of COVID-19 vaccination and a negative test within 72 hours prior to the conference. Those who do not have it must take the rapid test in the parking lot and wait for a negative result before being allowed to enter the conference. Those who test positive will be required to retest and return home or to the hotel for quarantine if they test positive a second time.
All conference activities will be held outdoors on the Event Center grounds, and masks will be required in the registration and testing areas, as well as in any indoor areas of the center.
Conference organizers worked with the Event Center, the San Mateo County Convention and Visitors Bureau and Silicon Valley to ensure a safe and secure gathering.
John Hutar, president and CEO of the San Mateo County and Silicon Valley Convention and Visitors Bureau, said they are excited to host the conference and that "San Mateo County is open to the public."
During the pandemic, the Event Center became a site for COVID-19 testing and mass vaccination. In June, the space hosted the San Mateo County Fair.
You may be interested in: San Mateo marks milestone: 93% of residents with at least one dose of COVID-19 vaccine