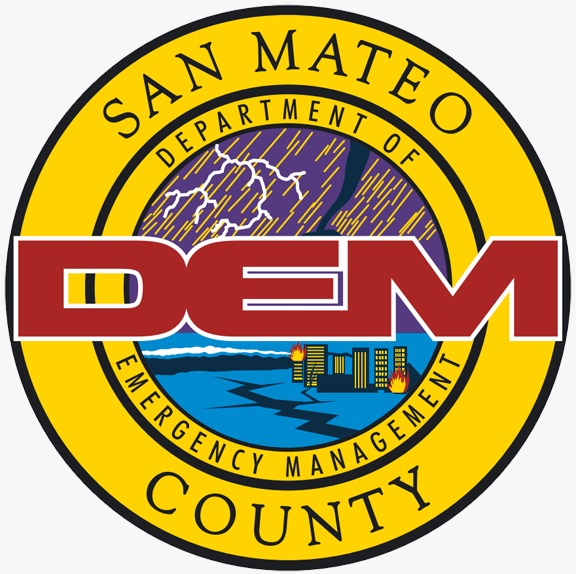 By Pamela Cruz. Peninsula 360 Press [P360P].
San Mateo County Administrator Mike Callagy has decided to rename the County's Office of Emergency Services to the Department of Emergency Management.
It may seem minor, but the promotion to a county department "is an opportunity to better illustrate to the public, our partners and county employees their role in managing emergency preparedness and response," Callagy said.
The change, he said, comes after observing an increase in the frequency and complexity of emergencies.
"The COVID-19 pandemic and the 2020 wildfires are the most visible emergencies, but we also face ongoing risks and threats from sea level rise, wildfires, tsunamis, earthquakes and severe weather. The Department of Emergency Management will work with the public and private sectors to help raise our level of preparedness across the board," he said.
Through a press release, Callagy detailed that the Department of Emergency Management (DEM) is responsible for:
Alerting and notifying appropriate agencies within the 20 cities of the county when a disaster occurs.
Coordinate the response
Ensure that resources are available and mobilized in times of disaster.
Develop and provide preparation materials
Develop disaster response and recovery plans and procedures.
"While emergency management is always foremost in our minds, it's planning and preparedness where we really focus a lot of our time and energy," said Dan Belville, DEM director.
Case in point, he explained, is the Hazard Mitigation Plan, the county's strategy for reducing the risk of natural and man-made disasters. "It's a lengthy but necessary document that we can use to secure funding from a variety of sources.
Callagy called the transition of the Office of Emergency Services, once a branch of the Sheriff's Office and more recently a division within the County Administrator's Office, into its own department an evolution.
"The COVID-19 pandemic, wildfires and other responses have shed light on how critical a strong and well-understood DEM is to San Mateo County," he said. "It now has a new name commensurate with its importance."
The department has an authorized staff of 10 full-time employees who provide support to first responders and also prepare and plan for emergencies.
The new name and logo will appear on trucks, vans, trailers and other vehicles operated by DEM.
You may be interested in: San Mateo launches program to address mental health emergencies