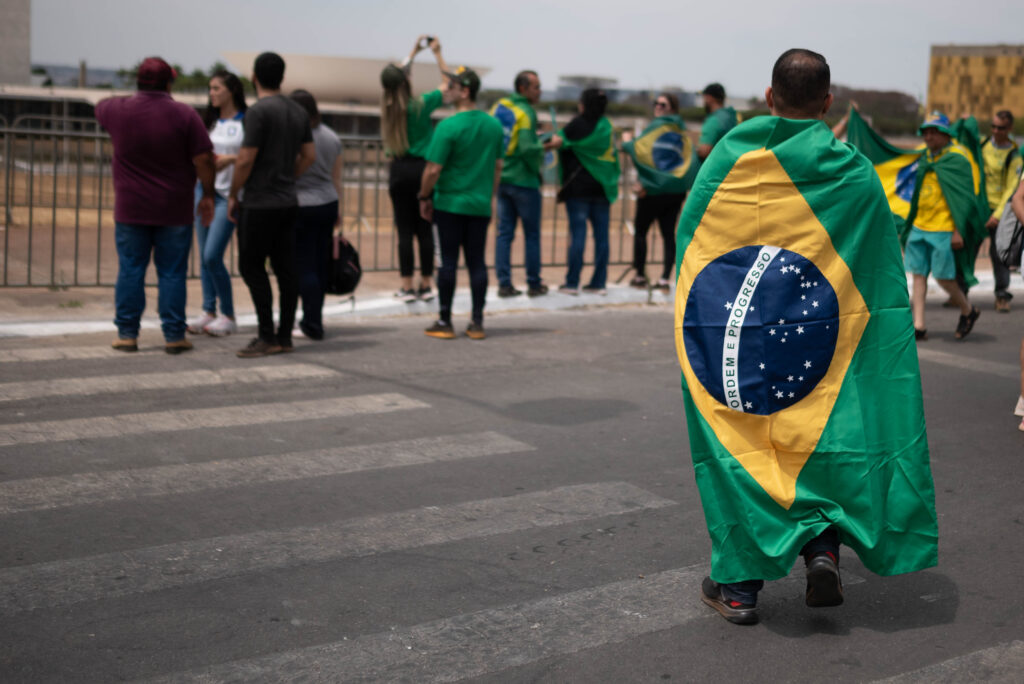 With 99.98 percent of the votes counted this Sunday, October 2, in Brazil, during the first round of the presidential election, it is a fact that there will be a run-off election next October 30, since neither of the main contenders for the presidency, Jair Bolsonaro and Luíz Inácio Lula da Silva, reached 50 percent of the votes plus one, to remain at the head of the Republic.
Although with just over 50 percent of the ballots counted, the leader was the current president, Jair Bolsonaro, at the end of the day it was Lula da Silva who took the lead, obtaining 48.43 percent of the preferences, which means 57 million 243,933 votes.
For his part, Bolsonaro came in second place with 43.20 percent of the votes counted, translating into 51,068,764 votes.
The count put Lula in the lead, shortly after Bolsonaro caught up with him and turned him around, however, when almost 60 percent of the votes were counted, Lula regained the first place with a short advantage, to finally place 5.23 percentage points ahead of the current president.
After these results, both candidates will face each other again in a second round of the electoral contest to be held on Sunday, October 30, a situation that will aggravate the tension in the country, as the attacks against Lula da Silva have not stopped throughout the race.
According to the Superior Electoral Court, the total number of votes was more than 123 million 664 thousand 477, with 95.59 percent of them for competing candidates, and of them more than 118 million 212 thousand 328 valid votes.
2.82 percent of the votes were invalid - 3 million 487 thousand 478 - and 1.59 percent of the votes were blank - 1 million 964 thousand 671.
Lula and Bolsonaro Who are they?
Jair Messias Bolsonaro, 67 years old, is a candidate for reelection for the coalition For the Good of Brazil - PL/PP/Republicans. He was born in Campinas, is married to Michelle Bolsonaro and his candidate for vice-president is retired military officer Walter Souza Braga Neto, 66 years old.
Luiz Inácio Lula da Silva, 76 years old, born in Garanhuns, is running for the coalition Brasil da Esperança - formed by FE Brasil BRASIL (PT/PCdoB/PV)/Solidariedade/Federação PSOL-Rede/PSB/Agir/Avante/Pros?
He was President of the Republic between 2003 and 2010, is married to Rosângela Silva, Janja, and his vice-presidential candidate is the physician and former governor of São Paulo, Geraldo Alckmin.
Through his Twitter account, Lula da Silva said that, starting tomorrow, he will be campaigning.
"Starting tomorrow, we will be campaigning. Don't rest. Let's talk to our opponents, to our friends. We are the best solution to solve the life of the Brazilian people. Good night, see you tomorrow.
Meanwhile, Jair Bolsonaro shared a message from former U.S. President Donald Trump, who congratulated him through the social network "Truth Social" for his "incredible work with the wonderful Brazilian people? President Bolsonaro loves his country above all else. He is a wonderful man and has my full and unconditional support".
In this regard, Bolsonaro wrote "Let's keep working for a great, strong and respected Brazil! Brazil above all! God above all!".
This article was produced with the support of the organization Global Exchange in collaboration with Peninsula 360 Press.
You may be interested in: Brazil: polarization and tense calm