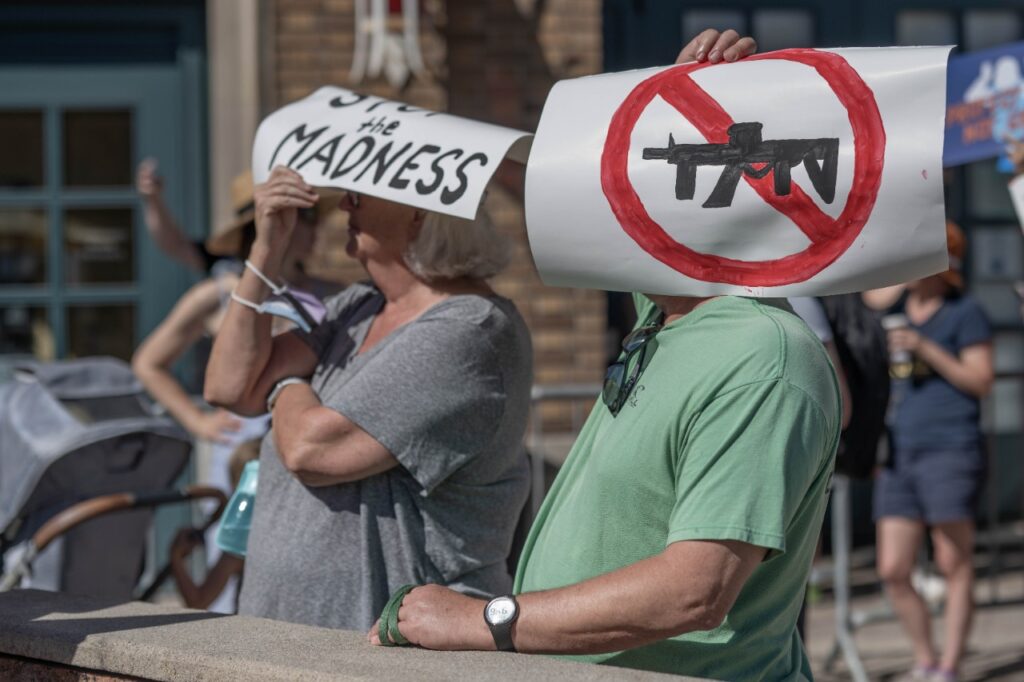 The Mayor London N. Breed and San Francisco Police Chief William Scott announced Monday a $6 million grant awarded to the San Francisco Police Department (SFPD) to fund ongoing operations to support the city's efforts to prevent gun violence crime over the next three years.
"This grant allows us to continue to support residents most at risk for violent crime by meeting them where they are to prevent it from occurring," said Mayor Breed.
The money is part of funding for the San Francisco Violence Reduction Initiative - VRI, which initially received a $1.5 million grant in 2020 when it was created.
The objectives of the VRI are to reduce shootings and homicides, break the cycle of recidivism, and build trust between law enforcement and communities affected by violence.
VRI identifies individuals who are most at risk of becoming involved in or victimized by armed violence.
The program has been implemented in San Francisco's District 10, which includes the neighborhoods of Bayview ? Hunter's Point, Visitacion Valley and Potrero Hill neighborhoods, and will eventually expand to other districts, the City Council said.
SFPD and community partners communicate directly with these individuals about the risk and potential consequences of being involved in violence, the community's desire for a different future for them, and to immediately connect them with special resources for help and support.
"The goal of this program is to address violent crime and reach those most at risk of being affected by gun violence, while reducing the need for police response. This program will strengthen the bridge between the SFPD and the community, which underscores the need for collaboration and embodies our vision of 21st century policing," said Chief Bill Scott.
According to the VRI, all shootings and homicides in San Francisco are reviewed internally on a weekly basis for the purpose of preventing future shootings and retaliation against victims.
Initial examples of interventions taken include SVIP's hiring of a life coach currently working with 12 individuals to provide intensive case management through a cognitive behavioral therapy model.
This strategy is explicitly based on focused deterrence, which has been rigorously evaluated and shown to be successful in significantly reducing serious violence and the rate of re-arrest among participants.
Over the next several years, the University of Pennsylvania will conduct a rigorous evaluation of the San Francisco Violence Reduction Initiative, with grant funding from the California Violence Prevention and Intervention Grant Program (CalVIP).
Recent findings from an in-depth analysis of gun violence in San Francisco from 2017 to 2020 by the California Safe Communities Partnership found that 85 percent of those affected by gun violence are African American and Latino men, even though they represent less than 10 percent of San Francisco's total population.
Twenty-nine percent of all violent gun crimes in 2019 took place in San Francisco's Bayview, Potrero Hill and Visitacion Valley neighborhoods, and a quarter of all homicides in the city over the past five years occurred there.
Those most at risk for gun violence in San Francisco are primarily African American and Latino males, ages 18-35, with extensive involvement in the justice system and social connections to each other.
This is the population that the Violence Reduction Initiative seeks to engage and support.
You may be interested in: Hundreds in Redwood City, and thousands nationwide, demand gun control