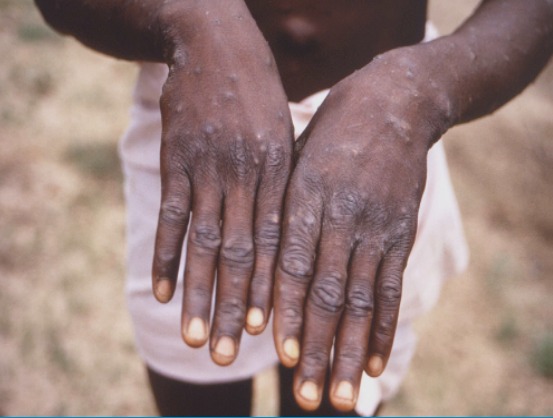 With more than 16,000 cases reported in 75 countries around the world since the beginning of May 2022, the director-general of the World Health Organization WHO Dr. Tedros Adhanom Ghebreyesus, declared Saturday that the smallpox outbreak is a public health emergency of international concern.
"WHO's assessment is that the risk of monkeypox is moderate globally and in all regions except the European region, where we assess the risk as high," Dr. Tedros said, adding that "there is also a clear risk of further international spread, although the risk of interference with international traffic remains low for the time being."
The announcement was made during a virtual press conference on the report of the second meeting of the International Health Regulations Emergency Committee (IHR) on the outbreak of monkeypox in several countries.
As recently as July 20, Tedros Adhanom Ghebreyesus said that a month earlier he had convened IHR to assess whether the outbreak of smallpox in several countries represented a public health emergency of international concern.
At that meeting, he said, although different points of view were expressed, the committee decided by consensus that the outbreak did not represent a public health emergency of international concern, since 3,040 cases of monkeypox had been reported to WHO in 47 countries.
Since then, he said, the outbreak has continued to grow and there are now more than 16,000 reported cases from 75 countries and territories, and five deaths.
In light of the evolution of the outbreak, he said that he reconvened the committee on Thursday of this week to review the latest data and advise accordingly.
On this occasion, he said the committee was unable to reach a consensus on whether the outbreak represents a public health emergency of international concern, a situation that changed on Saturday.
According to the International Health Regulations, five elements must be considered in deciding whether an outbreak constitutes a public health emergency of international concern.
First, the information provided by countries, which in this case shows that this virus has spread rapidly to many countries that have not seen it before; second, the three criteria for declaring a public health emergency of international concern, which have been met; third, that the board of the Emergency Committee reach consensus; fourth, the scientific principles, evidence and other relevant information, which are currently sufficient.
And as a fifth point, the risk to human health, international spread and the potential for interference with international traffic.
"Although I am declaring a public health emergency of international concern, at the moment this is an outbreak that is concentrated among men who have sex with men, especially those with multiple sexual partners," the WHO director general said.
That means this is an outbreak that can be stopped with the right strategies in the right groups, he stressed.
In this regard, he stressed that it is essential that all countries work closely with communities of men who have sex with men to design and deliver effective information and services, and to adopt measures that protect the health, human rights and dignity of affected communities.
"Stigma and discrimination can be as dangerous as any virus," he concluded.
You may be interested in: SF outpaces pace of response to "monkeypox" outbreak