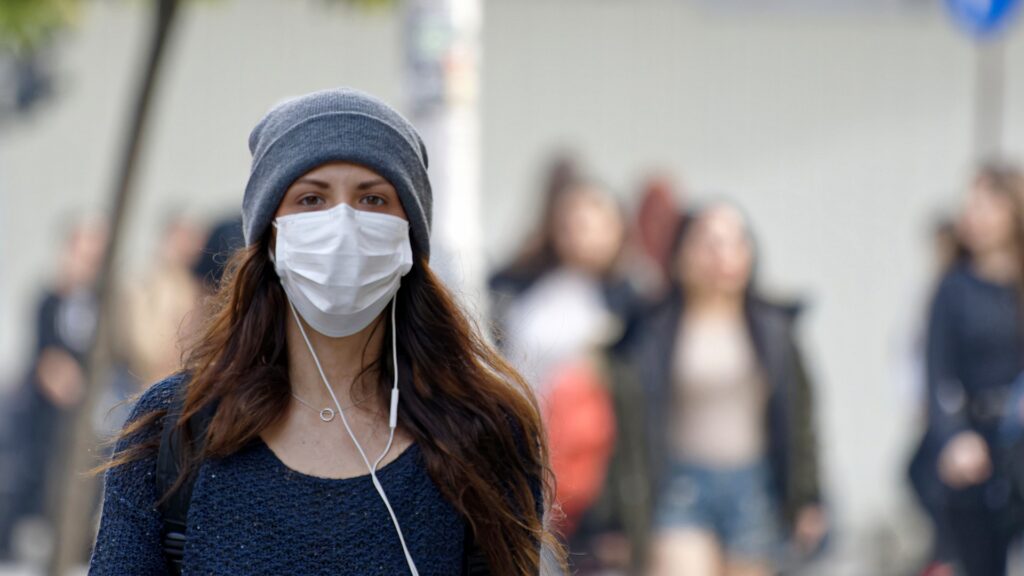 Based on lessons learned over the past two years and a commitment to equity, SMARTER presents the state's plan to address COVID as endemic, which focuses on ongoing preparedness, awareness and flexibility to guide California's response to this new reality.
With Omicron as the leading variant in COVID-19 infections, Gov. Gavin Newsom on Thursday unveiled the SMARTER Plan, a strategy that positions itself as the next phase of California's pandemic response, focusing on communities that continue to be disproportionately affected, and on preparing rapid and effective responses to potential new strains, as well as to changing SARS-CoV-2 virus conditions.
"As we enter the next phase of the pandemic, the state is better equipped than ever to protect Californians from COVID-19 with smart strategies that save lives and promote our ongoing recovery," Newsom said.
At a press conference, the official stressed that, based on proven, science- and data-driven tools that have been refined over the past two years, the state is keeping its guard up with a focus on preparedness, awareness and continued flexibility to adapt to the evolving pandemic.
"As we have done during the pandemic, the state will continue to apply the lessons we have learned about the virus to keep California moving forward," he stressed.
What does SMARTER mean?
SMARTER, the state's plan to address COVID as an endemic disease, is the acronym for the key words with which the plan seeks to focus the next steps to address what lies ahead in this pandemic:
Shots- Vaccines - Vaccines are the most powerful weapon against hospitalization and serious illness. Under the Plan, California will maintain the capacity to administer at least 200,000 doses per day, in addition to the existing infrastructure of pharmacies and providers.
Masks "facemasks": properly worn facemasks with good filtration help slow the spread of COVID-19 or other respiratory viruses. In view of this, the governor pointed out that the state will maintain a stock of 75 million high quality masks and the capacity to distribute them as needed.
Awareness ?awareness?: Newsom said he will continue to be aware of how COVID-19 is spreading and how the different variants are evolving, clearly communicating how people should protect themselves and coordinating state and local government response.
Readiness: "COVID-19 is not going away and we must be ready with the tools, resources and supplies that will allow us to respond quickly to protect public health and keep the healthcare system well prepared," Newsom said.
In light of this, he stressed that the state will maintain sewage surveillance in all regions and improve respiratory care in the medical system, while continuing to sequence at least 10 percent of the COVID-19 positive samples.
He said he, in turn, will maintain the capacity to add three thousand clinical staff within 2 to 3 weeks of need and in various types of healthcare facilities.
Testing (testing): To this end, the governor stressed that the right type of testing (PCR or antigen) will be brought to where it is needed most, and explained that testing will help California minimize the spread of COVID-19, so he will maintain commercial and local public health capacity throughout the state to perform at least 500,000 per day.
Education: California will continue to work to keep schools open and children safe in classrooms for face-to-face instruction by expanding state-supported school-based vaccination sites by 25 percent to increase immunization rates as eligibility expands, Newsom said.
Rx (medical treatment): the governor of California stressed that the evolution and improvement of treatments will be increasingly available and critical as a tool to save lives.
Thus, he said the state will maximize orders for the most clinically effective therapies available through federal partnerships, ensuring that allocations of these treatments are ordered within 48 hours.
In addition, the SMARTER plan contemplates, in collaboration with external partners and the federal government, launching the nation's first longitudinal cohort study of COVID-19 impacts to examine direct and indirect impacts on individuals and communities over time.
According to SMARTER, the state's plan to address COVID as an endemic disease is also pursuing a public-private partnership with a test manufacturer to reduce the costs of those that are home-made, while ensuring a reliable and timely supply chain for California.
He added that the state will also continue to take steps to ensure that health care facilities can continue to add additional staff and resources to respond to potential surges and minimize stress on health care systems.
"California is prepared to build on the principles that have made us successful in our response to COVID-19. Under the SMARTER Plan, we will use the significant knowledge we have gained and the tools and resources we have developed over the past two years to adapt and respond to whatever comes next," Mark Ghaly, M.D., secretary of the California Health and Human Services Agency, said at the time.
You may be interested in: COVID-19 vaccine in pregnant women protects infants from hospitalization