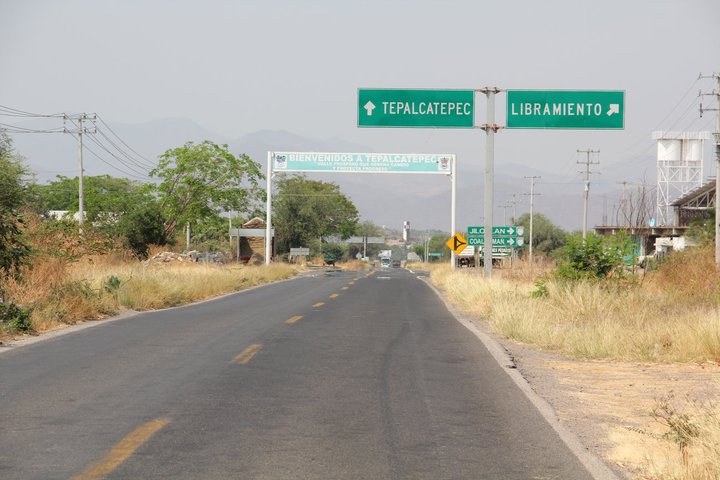 Alejandro Mireles Valencia, son of Jose Manuel Mireles Valverde, who led the self-defense groups in Michoacan, called on Mexican President Andres Manuel Lopez Obrador, not to abandon communities like Tepalcatepec, in the face of harassment by cartels that have led residents to leave their land in search of safety.
During the radio program "Made in California"Alex" Mireles said that "Tierra Caliente" has been abandoned and repressed by the federal and state governments in the face of the insecurity in which they live.
"We are being a bit abandoned or repressed by our government. We faced for a long time a war against Los Templarios and many lives were lost. A lot was risked," he recalled.
He explained that his father, José Manuel Mireles, who died from COVID-19 in November 2020, had to pay with a plane crash and three years in prison for Tepalcatepec to have the freedom that the town breathed for some time, a situation that has changed due to the cartels.
"We have been asking for a lot of support, and I say this with all certainty and frankness, directly from President Andres Manuel Lopez Obrador, and requiring that someone listen to us and get some kind of pressure to our governments, Mexicans and Michoacans, because we have been well abandoned," he said.
He added that in the "war," which has been going on for years, the people of the town of Tepalcatepec are giving everything they have to move forward. "I feel that they are doing very well, because if not the people would no longer be a free people, but everything has a limit."
In the case of the state government, he explained that between the incoming and outgoing administration they ignore the situation so as not to solve the problem.
"Right now, unfortunately, in Michoacán, the government is 'throwing the ball' between the one that is leaving and says it has nothing to do there, and the one that is coming in is saying that it has not yet entered, and between apples and pears, we - the population - are not going to last long in this conflict," he said.
He also thanked several priests who for years have supported the people with humanitarian activities so that they do not succumb to the ravages of this war.
In that sense, he also thanked the U.S. government "because at the time, former President Barack Obama helped and contacted my father, because many of my people were born there. So, he offered, supported and helped to expedite the issues regarding political asylum.
He pointed out that "to be honest, no one would want to abandon their home, what has cost them so much, their roots, their town, their friends, family, etcetera. So they are leaving us civilians in Tepalcatepec with no other choice.
"If we can avoid and if the government helps us to mediate this situation, to put an end to it, to reach a settlement or an agreement, many of our countrymen would not have to travel to the U.S. and we would take a burden off the shoulders of the Michoacan government and the parents who have fought so hard... I feel there would be no need for so much chaos," he said.
On the other hand, he asked the various organizations operating at the border to support the Michoacanos who are seeking political asylum in the U.S. with shelter, food, clothing and legal advice to move quickly in their application.
He asked the consulates in the U.S. to support the nationals in this condition, with the necessary identification and documents to continue with their asylum procedures.
Alex Valverde informed that at the beginning of September a meeting will be held in Tijuana to which lawyers have joined to make a minimum charge so that Michoacanos who have left their land due to insecurity and persecution by the cartels can expedite their political asylum process in the United States.
Finally, he said that the Mireles Foundation is providing advice to those who see the need to emigrate to the U.S. by calling 01 152 3121952038.
You may be interested in: Aguililla: The Hot Land Burning in the Face of Dispute Between Criminal Groups