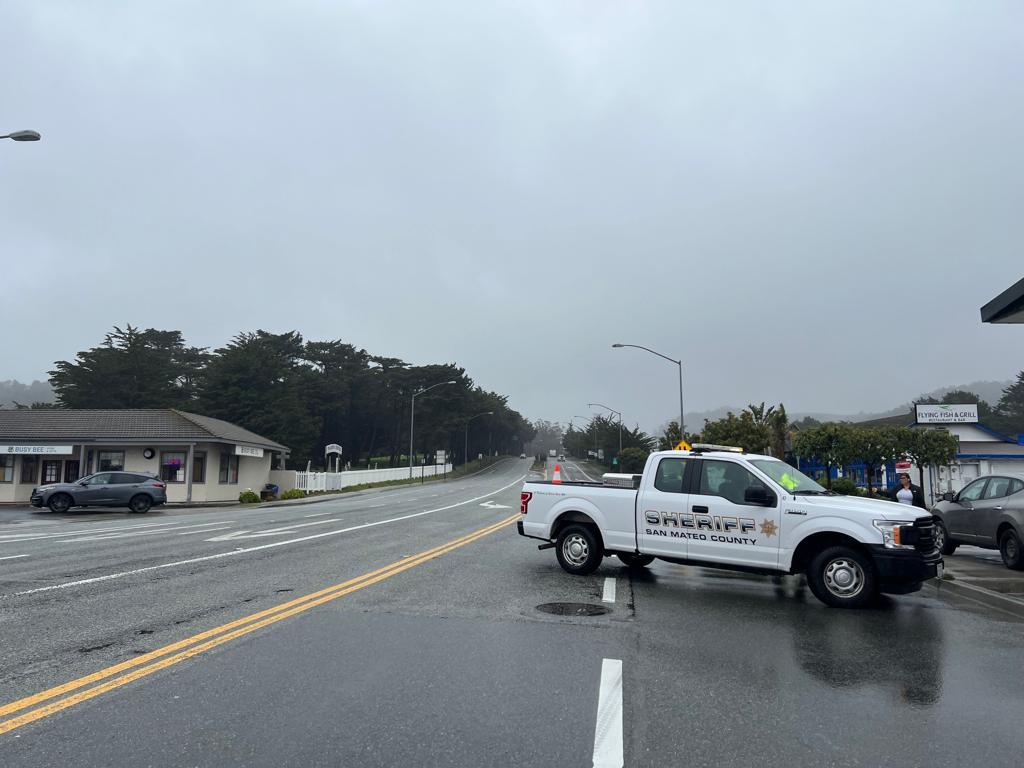 By Tony Hicks. Bay City News.
Strong winds in the Bay Area Tuesday afternoon are downing trees and downing power lines throughout the area, including Highway 92, which is closed near Half Moon Bay.
More than 155,000 PG&E customers in the Bay Area were without power early Tuesday afternoon, most of them in the South Bay and East Bay.
At least 5,000 customers are without power in Walnut Creek as strong winds downed trees and power lines in central Contra Costa County. Most of the damage is around Walnut Creek and Pleasant Hill.
Walnut Creek police say to avoid the area of Scots Lane between Elise Court and Green View Road due to trees blocking the road.
Police also say to avoid the Homestead Avenue area, which is blocked from Marshall Drive to Holly Street due to downed trees and power lines.
They also advise avoiding the area of Houston Road and Camino Verde Street, as there is a 75-100 foot tall tree on the road.
Eastbound Ygnacio Valley Road at Wiget Drive is closed due to downed trees and power lines.
Trees are also down in the area of Boyd Road and Pleasant Hill Road between Cleaveland Road and W. Hookston in Pleasant Hill, as well as in the Paso Nogal Park area near Wildflower and Longfellow roads.
In Berkeley, police say motorists should avoid the 2900 block of Dwight Way east of Hillside Avenue ?near the Clark Kerr campus? due to a fallen tree that downed power lines.
San Mateo police report downed trees and power lines created street closures on 9th Avenue from Palm Avenue to S. El Camino and 12 Avenue from South B Street to S. Railroad Avenue.
Power lines are also down in Scotts Valley, in the area of 380 Bethany Drive.
You may be interested in: Experts recommend Californians take action in the face of strong storms