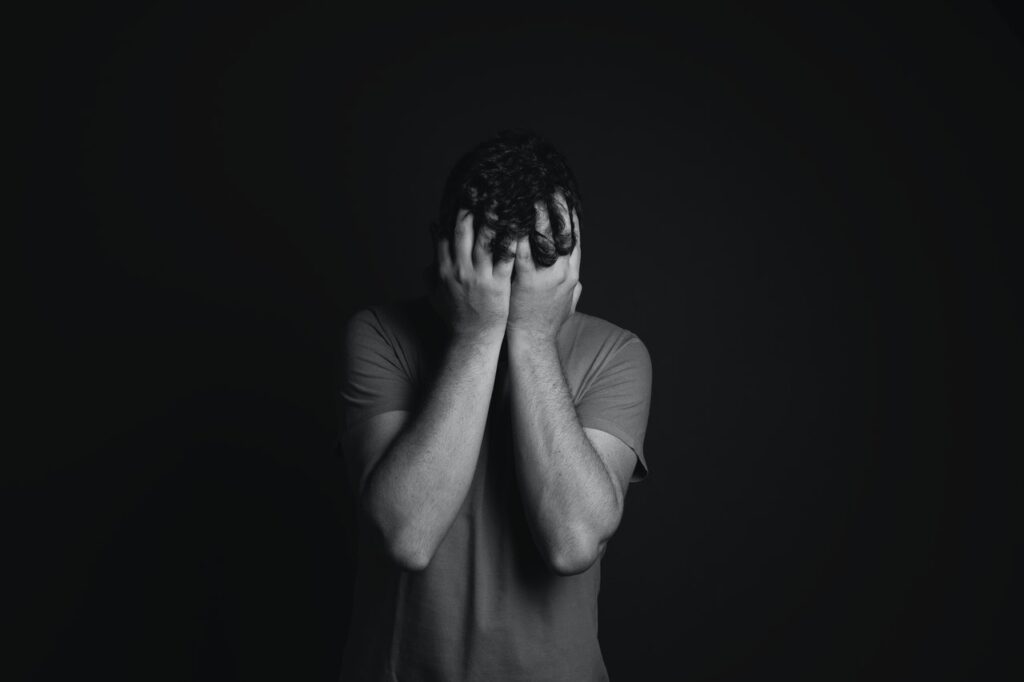 In the face of the mental health crisis the country is experiencing, California announced an extra $518.5 million in grants to help provide services and housing options for people with serious mental illness or substance abuse problems, including those living on the streets.
The funds, said the governor Gavin NewsomThe new facility will provide treatment beds for more than 1,000 people at a time, in addition to behavioral health services for many more.
The extra support is part of a $2.2 billion effort to expand housing and mental health services in California, especially for the homeless.
The Governor announced the latest grants during a meeting with families who have loved ones facing serious mental illness, many of whom are homeless.
"The crisis on our streets is at a breaking point. Too many Californians are struggling with mental illness and substance abuse, and too many of them end up on our streets. We need to change the way we provide help to those who need it, and these grants are an important step in changing our approach to homelessness and serious mental illness," Newsom said.
The Governor's meeting in Sacramento with members of the National Alliance on Mental Illness (NAMI) on Monday included families caring for loved ones who struggle with mental or behavioral health disorders that CARE Court could help.
The Governor listened to their stories and spoke about the historic actions California is taking to address this crisis.
In that regard, he noted that CARE Court will provide Californians with untreated schizophrenia and other psychotic disorders with community-based treatment, services and housing, and is intended to serve as a preliminary intervention for Californians with more severe disabilities.
"Governor Newsom has NAMI's full support in getting CARE Court across the finish line," said Jessica Cruz, executive director of NAMI CA. "We are here today to show our commitment to bringing help, hope and health to people affected by serious mental illness by supporting initiatives like CARE Court, which will provide much-needed help to Californians who need it most."
The awards, announced Monday, will be delivered through the Department of Health Care Services' (DHCS) Behavioral Health Infrastructure Continuum of Care Program (BHCIP) Round 3: Launch Ready grants.
In total, the Legislature and Governor provided $2.2 billion to build, acquire and expand behavioral health facilities and community care options while investing in mobile crisis infrastructure.
Subgrants were awarded to the counties of Alameda ?$18,405,122?, El Dorado ?$2,852,182?, Humboldt ?$4,170,560?, Kern ?$3,138,065?Los Angeles ?$155,172,811?, Madera ?$2,035,512?, Mendocino ?$7,711,800?, Monterey ?$3,558,670?, Nevada ?$4,458,799?, Orange ?$10,000,000?Placer ?$6,519,015?, Riverside ?$103,181,728?, Sacramento ?$30,553,889?, San Diego ?$30,874,411?, San Francisco ?$6,750,000?, Santa Barbara ?$2,914,224, Santa Clara ?$54,074,660, Solano ?$14,332,411, Sonoma ?$9,751,915, Stanislaus ?$33,369,900, and Yolo ?$12,500,000?
Recipients of BHCIP Launch Ready grants include cities, counties, tribal entities, nonprofit and for-profit organizations throughout the state that serve target populations.
The next round of funding will include more than $480 million focused on behavioral health issues in children and youth. Awards will be made this fall.
You may be interested in: San Mateo County awards $1 million to guarantee reproductive rights of women in the area