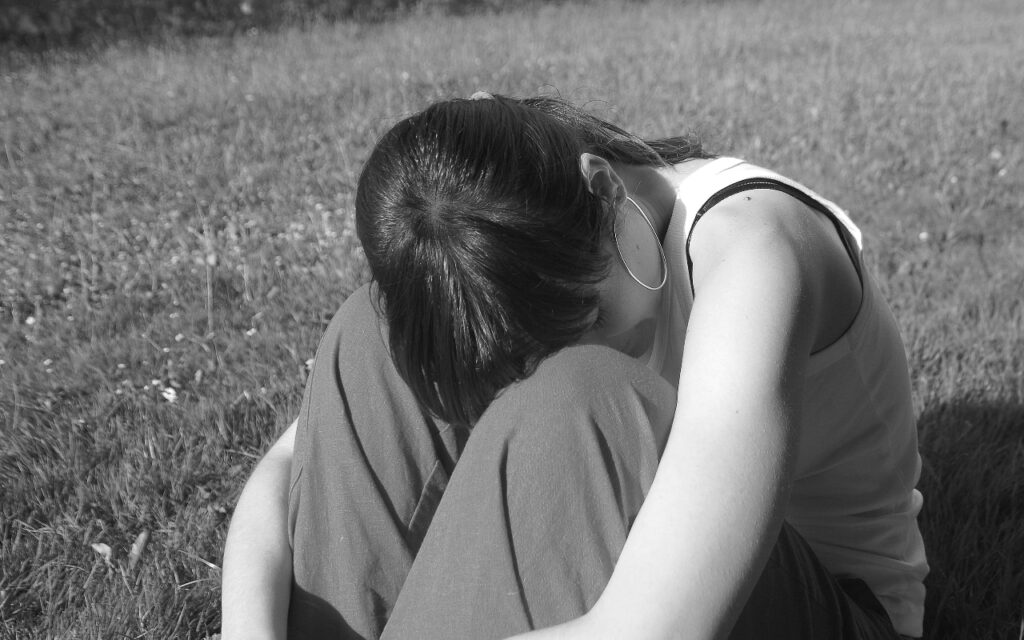 By Pamela Cruz. Peninsula 360 Press [P360P].
Children and youth across the country, including in California, are suffering. The pandemic has been especially hard on this segment of the population, who are increasingly reporting mental health effects in the face of the various challenges that COVID-19 has placed in their path.
For doctors in different parts of the country, it is increasingly common to receive minors who suffer from depressive symptoms or suicidal thoughts or attempts, which have been more significant since this sector of the population was able to return to school.
This was stated by Michelle Doty Cabrera, executive director of the County Mental Health Directors Association, who in a media session held by Ethnic Media Services, detailed that mental health crises in children and youth increased two to three times more than what was recorded before the pandemic.
"There's sort of a problem of two extremes: students away from social and emotional support at school, exacerbating mental health crises; but when kids go back to school, we actually see higher rates of crises," the expert stressed.
She added that in terms of children and youth mental health treatment and needs due to abuse disorders are not an easy or simple task.
"Children and young people are not simply little adults from an emotional point of view. And in terms of treatment they are different and require different resources and different approaches to identifying emotional disorders. It's a complex issue," she added.
At the same time, she stressed that children often rely on adults to help them seek care.
"We've had children as young as 8 years old who have been hospitalized due to suicidal thoughts, and when they returned to school in person, higher rates of mental health crises were seen due to social pressure or bullying."
To the problem is added, he said, that not all primary care physicians, have the expertise or training, to identify, diagnose and properly channel these patients with the services they need, or that generates delays to receive the care indicated.
And, while not all youth who experience trauma have a mental illness, she noted that there are those who experience significant levels of trauma, including a component of racism, so additional support needs to be provided to mitigate the potential for anxiety, depression and Post Traumatic Stress Disorder (PTSD) that can result from these experiences.
Mental health is also discriminated against
Doty Cabrera stressed that in terms of mental health there is also alarming inequity and disparity, so work is being done to remove barriers so that all children and young people can have access to services to counteract disorders that mainly affect those belonging to vulnerable communities.
He explained that studies have shown that the individuals most likely to be misdiagnosed with schizophrenia compared to other mood disorders are African-Americans.
"We know that factors like racism and other systemic issues could be driving some of that problem."
Added to this are economic issues, as it is difficult for those on low incomes to access mental health treatment facilities due to distance. And for those who can or have the option of receiving help remotely or in "telehealth" consultations, it is also complicated by the digital divide.
As if that were not enough, she explained that there is a serious staffing crisis in the mental health sector.
Disorders and Substances
The pandemic has had a fairly significant impact on alcohol and drug use.
According to a study conducted this year, there has been a 40 percent increase in binge drinking among American women during the pandemic.
In the case of opioids, he said, both nationally and in California, there has been a nearly 29 percent increase in opioid-related use and deaths, where 64 percent were caused by fentanyl, which is often mixed with two other street drugs.
"We're seeing higher rates of young people dying from fentanyl overdoses, they don't know they're using, so there needs to be more public awareness of this crisis."
The data doesn't lie
Lori Turk-Bicakci, director of the KidsData program, an initiative of the Population Research Bureau, noted that, until before the pandemic, the suicide rate in the United States was 14 per 100,000 population, a number that has been rising and was driven by the pandemic.
Even before the pandemic, she said, not all young people were able to get the services for their mental health conditions that were needed.
And now the need is even greater, he said, because according to a San Francisco Bay Area psychologist, mental health providers have been overwhelmed with the number of patients being referred to their offices, primarily for depression and eating disorders.
However, the waiting list can be as long as three months, making treatments late. "What are people supposed to do if they can't find help for their children?" she asked.
"Overdose deaths are a tragic statistic. In 2020, 282 young people died from overdoses, 12 were aged 10 to 14. In previous years, the rate was zero among those under 10 to 14."
She added that the number of children going to emergency rooms for mental health increased by 31 percent, while for ages 5 to 11, it increased to 24 percent.
He also detailed that, for suicide attempts, visits to emergency rooms, increased 51 percent among girls and 4 percent among boys, between February and March 2021, compared to 2020.
LaTonya Wood, director of clinical training at Pepperdine University's Graduate School of Education and Psychology, agreed that the pandemic amplified risk factors for depression and suicide among young people.
"African Americans were disproportionately affected by COVID, and this impact was felt not only by adults but also by youth."
"The 2018 data, found that black children between the ages of 5 and 12 are about twice as likely to die by suicide as white children of the same age," he added.
In that sense, she said that these young people, in addition to having to deal with the pain of the loss of their loved ones, are experiencing increased fear and anxiety about their own health and well-being due to experiences of trauma from racism and discrimination.
"The loss of household income, increased concerns about finances and food insecurity. With school closures, we saw an uptick in exposure to abuse and trauma, not to mention the social political unrest of the summer of 2020," he stressed.
For them, depression can manifest itself in different ways, from tiredness, to fatigue and body aches, to irritability and outbursts of anger.
However, the lack of support for minorities is also a challenge. According to a 2020 workforce study by the American Psychological Association, she said, found that in the U.S., only 4 percent of psychologists are African-American.
"We've struggled to find minority therapists, and I think there's hope that with the use of technology, access can be increased."
The challenge in the Asian American community
For family therapist Ulash Thakore-Dunlap, Asian youth have struggled with mental health and wellness challenges.
More than 20 months into the pandemic, she said, young Asians have faced many mental health and wellness challenges due to racially motivated attacks and being blamed for the spread of COVID-19.
"Bullying is up 65 percent. So back to school, our young people are carrying this racial traumatic stress and learning how to deal with it with friends and family."
He added that, according to the Society for Child Research and Development, 65 percent of Chinese-American children and adolescents and more than 75 percent of parents were worried about being blamed for COVID.
Meanwhile, according to the Centers for Disease Control and Prevention (CDC), suicide was the leading cause of death among Asian youth ages 15 to 24.
"We have noted that a risk factor for suicide among immigrant youth during the pandemic has been the stress of acculturation and conflict as they navigate different cultures."
You may be interested in: Do you feel sad during this time of the year?