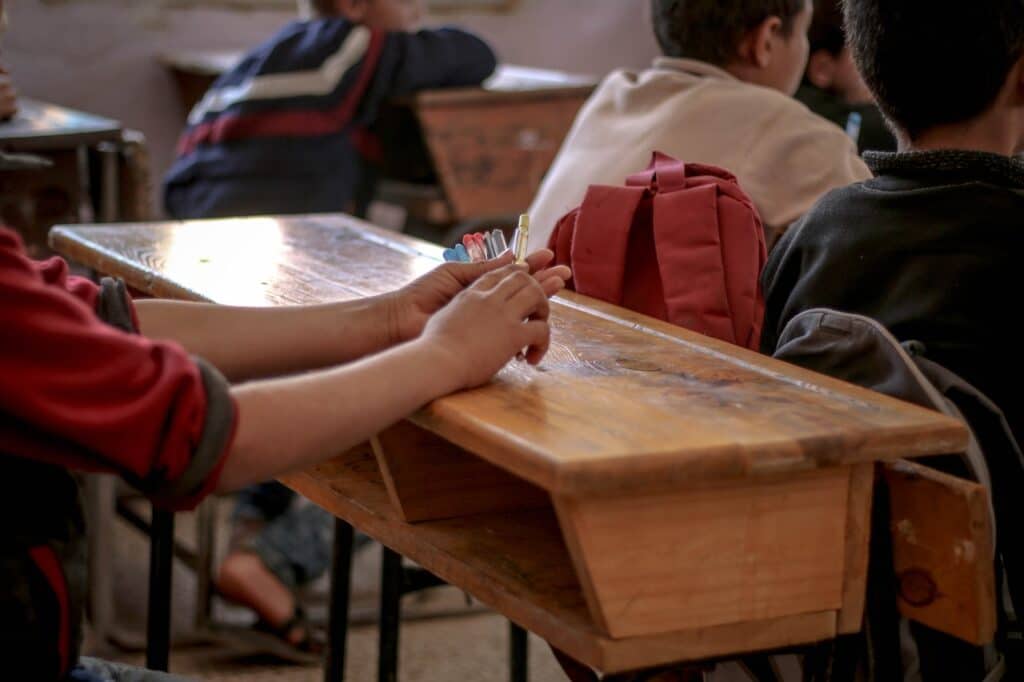 By Lorraine Gabbert. San Jose Spotlight. Bay City News.
San Jose Unified School District Parents ? SJUSD? They are terrified after the arrest of several students who brought weapons to school and who, through social media, made threats of shootings at local schools.
At a late-night safety meeting at Herbert Hoover High School Wednesday, distraught parents rallied to demand immediate action and transparency from the school district.
They also want the district to provide more emotional support to students and teachers following school threats and firearms incidents. The school district invited the Lincoln, Hoover, Willow Glen Middle, and Willow Glen High school communities to attend.
Misty Pickford, a parent of a Willow Glen High School student, wants the district's communication plans updated.
«I received a message from my daughter that said: ?It is Code Red. Is blocked. Does anyone have a gun?" he told San Jose Spotlight. "I haven't heard anything from the school. When we finally got back to them, they just said there was an incident and it was resolved. Many parents were running to school, which could have made the situation worse, because they didn't feel they were getting enough information."
Police last week arrested a Willow Glen High School student who entered campus armed with a loaded ghost pistol and a knife.
On April 21, a Hoover high school student was caught carrying a loaded firearm and taken into police custody. On May 14, an Abraham Lincoln High School student threatened on social media to bring an assault rifle to school and shoot his classmates. San Jose Police Department Sgt. Jorge Garibay confirmed that the student was arrested on May 15.
Last October, a SWAT team was called to Lincoln High School after receiving a call that multiple students had been shot. After the school was closed and licensed, the call was found to be a hoax.
National Gun Violence Awareness Day is June 2, a day set aside to raise awareness and promote positive change.
In July 2022, Governor Gavin Newsom signed a bill creating new obligations for schools regarding gun safety. The law is designed to prevent incidents involving firearms, including incidents that threaten schools. The law went into effect on January 1.
At the meeting, SJUSD Superintendent Nancy Albarran, assistant superintendents, police officers and a representative from the Santa Clara County District Attorney's Office explained procedures and answered questions from parents.
"Families are nervous," said mother Suzy Brooks, who has children in Hoover and Lincoln. "Families expect communication to arrive in a timely manner, especially in the age of social media and cell phones."
Brooks said the district needs to step up its mental health care and provide wellness centers that can spot students who need help.
"Maybe we wouldn't even get to these points," he told San Jose Spotlight, "because kids would ask for help in those places before reaching out to social media with threats or bringing weapons to schools."
Parents said they don't want teachers to go back to business as usual after an incident. They want the situation addressed and students have time to process what happened. They also want principals to talk to students the next day, talk about what they went through and what the school is doing to keep them safe.
Albarrán recognized that the San José Unified School District needs to communicate better and provide greater clarity with a sense of urgency.
"We're facing situations now around physical security that we haven't seen," he said. "The safety of our students and staff is paramount, and we are going to continue to work tirelessly to make sure we make meaningful improvements and get it right. We will work to do better."
Mother Trudy McKanna, who has children at Lincoln and Willow Glen high schools, said last week that her two sons "feared for their lives."
She said Lincoln's parents were told there was a threat to the school Sunday night, but it wasn't clear if it was valid. On Monday night, she learned that the student who made the threat was at school that day. McKanna said the district failed parents and students and needs to recognize it, learn from it and take action.
Carrie, a parent who did not give her last name, said she did not want to hear about someone with a weapon on campus from the news or on social media before receiving notification from the school.
"We are asking for transparency," he stressed. "The day before, we were told there was a suspicious person on the Willow Glen High School campus, but all is well. My son told me it was a scare with a gun and he was running as fast as he could. He never ran so fast in his life. And the next day, this happens. You guys really need to be more transparent about everything that's going on. Don't just tell us that everything is fine. Not only for us to feel safe, but also for our children to feel safe."
To read the original note from click here.
You may be interested in: Americans Concern That AI Technologies Worsen Hate and Bullying in Society