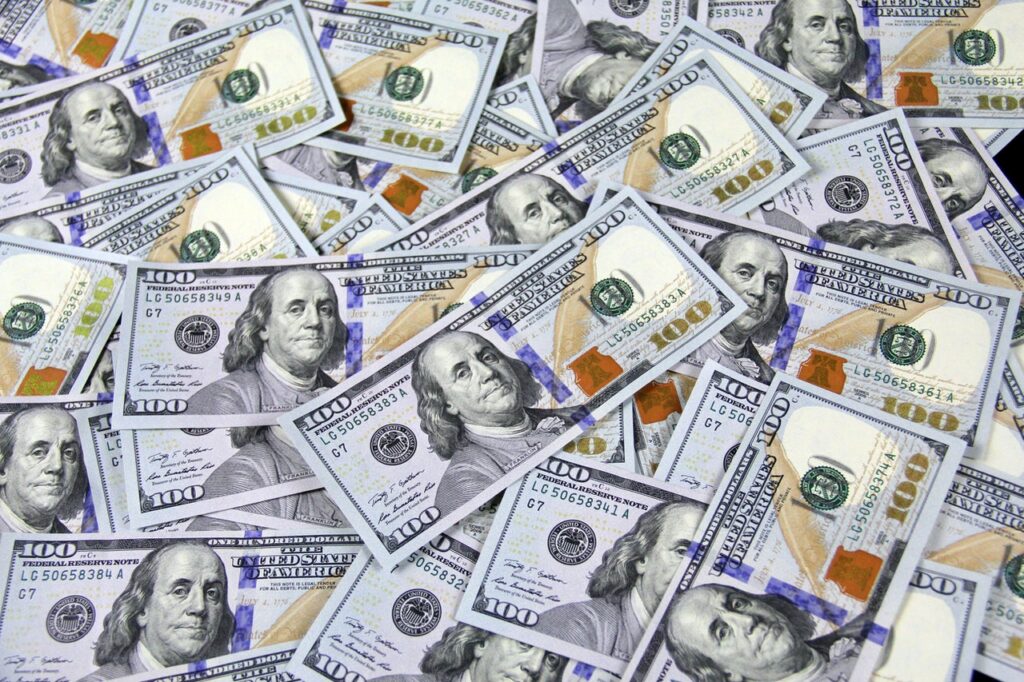 By Pamela Cruz and Karina Alvarado
The U.S. Mega Millions lottery has more than one billion dollars in prizes for whoever matches the six winning numbers that will be drawn this Friday, July 29 at 8:00 p.m. Pacific time.
The $1.25 billion at stake is due to the fact that in the last 29 drawings there has not been a winning ticket, so the prize has been increasing, making it so far the fourth largest prize in the history of the lottery in the country and the second largest in Mega Millions.
The game's top prize has been for $1.537 billion and was won in October 2018 in South Carolina, according to megamillions.com.
The winning numbers from last Tuesday's drawing were 7-29-60-63-66, Mega Ball 15.
However, users can not only aspire to the jackpot, but if they match at least 6 numbers, they will win a prize that can reach up to one million dollars.
"The Mega Millions group, and indeed much of the country, is looking forward to tonight's drawing," said Pat McDonald, Mega Millions senior director.
Tickets cost $2 and players can add the Megaplier for an additional $1 to multiply their non-jackpot prizes and can be purchased at the website or various convenience stores.
You don't need to be a resident to win
According to the Mega Millions website, foreigners can also participate in the game, however, they must be inside the country as tickets are only sold in the U.S. In addition, it is important to consider that taxes increase for non-citizens of the country.
"Visitors to the United States are always welcome to purchase tickets for our game at a U.S. lottery retailer while visiting this country; you don't have to be a resident to win," the site notes.
How to play Mega Millions, the U.S. lottery?
A $2.00 ticket must be purchased and six numbers must be chosen. All numbers must be matched to win.
The first 5 numbers, ranging from 1 to 70 are white balls, but the last number ranging from 1 to 25 is called the golden Mega Ball. When you get them all correct, it's time to shout Jackpot!
It should be noted that states such as Alabama, Alaska, Hawaii, Nevada and Utah do not have Mega Millions, but their residents can play in any other state or online, and if they win, they would have to collect their prize in the state where they bought the ticket.
What happens if you win? How do I get paid?
While the odds of winning are 1 in over 302.5 million, you never know, so trying your luck could make you a multi-millionaire.
If luck knocks on your door and you win the billion-dollar prize you will have to consider some details.
Upon winning, the winner will be presented with two options: cash payment or annual payment. In the first case, it means obtaining a sum of money immediately, in which case the winner will be offered a one-time payment of 602.5 million dollars.
For the annual payment, the winner would receive a first payment immediately, and the remainder spread over 29 annuities, in which case, by the end of those nearly three decades he or she would have reached the $1.02 billion prize.
Death and taxes
It is known that there are two things that human beings cannot avoid, death and taxes. In the case of the lottery, taxes take a big cut.
By opting for a single payment on the prize, almost 60 percent of the $1.25 billion is automatically subtracted for lottery commissions, which would leave the prize at $602.5 million in cash.
From that $602.5 million, 24 percent must be subtracted for federal taxes on lottery prizes where winnings are greater than $5,000, according to the Internal Revenue Service (IRS). Therefore, a prize of more than $600 million must be reduced by $144.6 million.
But there's more, those 602.5 million must have additional federal income taxes taken out. In this case, the top federal marginal tax rate for 2022 is 37 percent for individual taxpayers with income over $539,900 and for married couples filing jointly with income over $647,850 according to the IRS.
So, in the example we have been looking at, the $602.5 million award would have to be reduced by the missing 13 percent to arrive at the 37 percent maximum federal marginal income tax rate - since 24 percent of the first federal tax has already been deducted. In short, you must subtract another 78.3 million from your prize.
With these federal taxes explained, the original award of more than $1 billion and for which it would receive $602.5 million would be reduced to $379.6 million.
But, that $379.6 million must still have state taxes removed, if applicable in the U.S. state where the Mega Millions ticket was purchased.
However, with a little bit of luck, this Friday you could go to bed knowing you're a millionaire!
With information from CNN.
You may be interested in: San Francisco Marathon featured "No Binary" division