Peninsula 360 Press.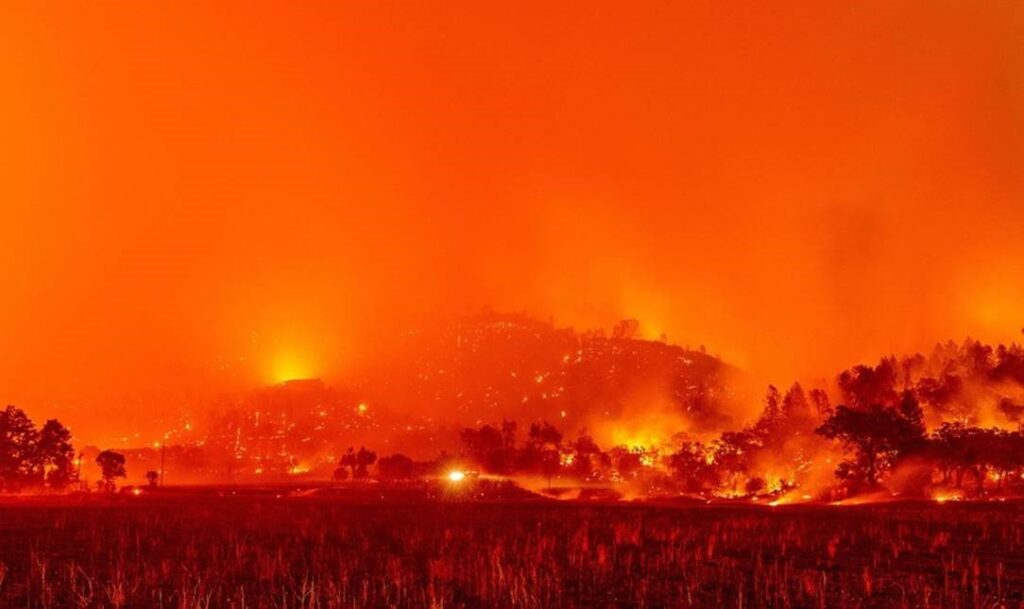 A fire whose origin was the magnifying glass phenomenon, occurred in Napa and Sonoma counties covering an area of 11,000 acres - about 4,500 hectares - as of Monday, it was reported that the fire was 0 percent contained and threatened more than 8,500 structures - including businesses and homes - as of Monday morning, according to Cal Fire.
Two other fires started during the night - the causes of which are still being determined - and have merged with the first fire, adding to its rapidity. One of the fires started early Sunday morning, and the flames are expected to continue to spread throughout the course of the day.
A red alert, of which we gave details on Saturdayis in effect because of the region's hot and windy weather, Cal Fire officials said.
Mandatory evacuation orders were issued in both counties. Some of the recent evacuations early Monday morning included the city of Calistoga, from south of Lincoln Avenue to the east side of Silverado Trail between Taplin and Sage Canyon roads.
Evacuees are being distributed to:
CrossWalk Community Church, located at 2590 First St., Napa, California.
A Place to Play at 2375 W. Third St. in Santa Rosa, California,
Fairgrounds Sonoma-Marin, located at 175 Fairgrounds Drive.
Petaluma Veterans Memorial Building, located at 1094 Petaluma Blvd S., both in Petaluma, California.
Sonoma Raceway, located at 29355 Arnold Drive in Sonoma, California.
[With information from BCN]