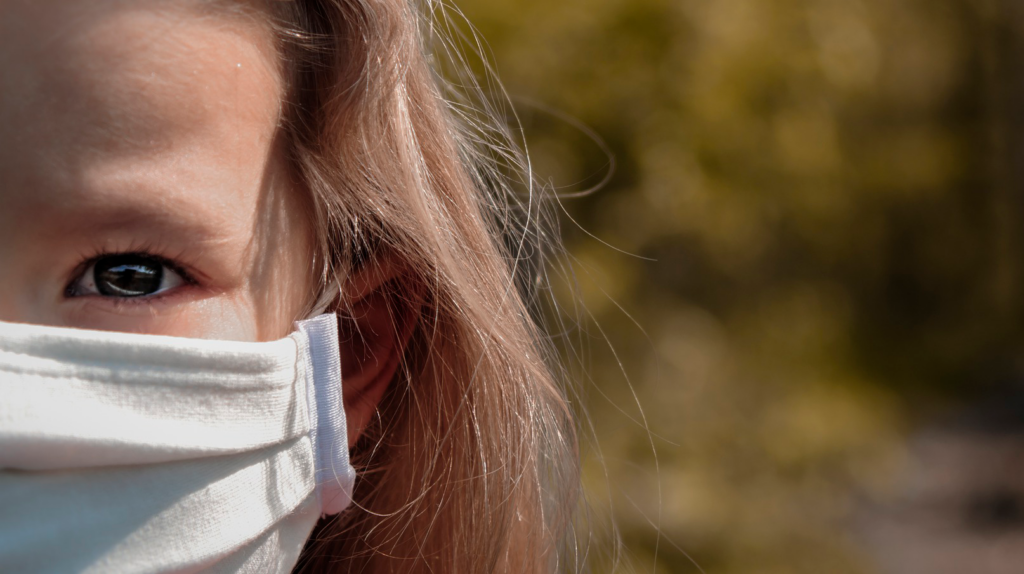 By Cristian Carlos. Special for Peninsula 360 Press [P360P].
The COVID-19 pandemic that started in the central city of Wuhan in China in 2019 has been caused by the new SARS-CoV-2 coronavirus with its different variants - such as Delta and Omicron.
It is estimated that the COVID-19 pandemic resulted in the death of 6.23 million people worldwide and that 512 million people have been affected.
For this reason, representatives of the health care community were summoned by Ethnic Media Services to provide a briefing on the latest on vaccines against the new coronavirus that has caused positive cases of COVID-19 disease in recent weeks and the measures that the civilian population must take to overcome the pandemic and even terminate the health measures.
Dr. Eric Feigl-Ding, co-founder and board member of the Global Health Network, and head of the COVID working group at the Complex Systems Institute in New England, is hesitant to conclude that the high U.S. vaccination rate will "win" against an emerging disease, as the CDC just reported a moderate number of deaths in other countries with higher vaccination rates.
Feigl-Ding has stated on several occasions via Twitter, his concern about the handling of the pandemic in Mexico which has seen its numbers reduced by only 12 deaths by COVID-19 in 24 hours.
He said that the exercise of "mitigation is key" to help health institutions and avoid an escalation of COVID-19 cases. "It is too early," he insisted.
"We have to hurry with the new variants," he said and mentioned that "vaccines need to be updated" to "offer them just as fast."
"It is too early to know if children will show symptoms of prolonged COVID-19," he said, since there is still no data on the new variants. He left open the possibility that some variants may have left U.S. territory.
Dr. Ben Neuman, professor of biology and chief virologist at the Texas A&M University Global Health Research Complex, said the new variants have come from COVID-19 cases in unvaccinated patients, which "caused the virus to evolve," he said.
In addition, he indicated that, ideally, the disease would have been contained in a localized area with a strict biosecurity protocol which, although it has been practiced, it has not been possible to contain it to a geographical area. In this regard, he declared the longest known variants of SARS-CoV-2 to be "extinct".
"I don't think, in this case, it takes the lead over coronavirus," he clarified, which are other "more urgent variants" such as Omicron.
Dr. William Schaffner, Professor of Preventive Medicine in the Department of Health Policy and Professor of Medicine in the Division of Infectious Diseases at Vanderbilt University School of Medicine, indicated that "the work of the U.S. CDC should be helped to be easy" to, in that order, rule out health measures and thus return to normal.
He stated that he still considers the use of face masks in places such as public transportation, but said that it is an obligation for people who represent a high vulnerability to diseases.
He said, without naming any specific one, that pharmaceutical companies are planning for the COVID-19 vaccine to also administer a dose of influenza vaccine.
Like his colleagues, Schaffner insisted that the vaccine is effective in reducing hospitalizations and severe cases of COVID-19.
Dr. Manisha Newaskar, a pediatric pulmonologist at Stanford Children's Health stated her concern for the U.S. child population and lamented the low vaccination rates in that segment of the population. "It's vulnerable," she said.
For the same reason, Newaskar said that vaccination of minors should continue, and that precautions such as the use of masks in public places should be redoubled.
Newaskar emphasized that "vaccines have served to prevent deaths" and stressed that, in this, "they are effective" even when "updated", referring to what Dr. Eric Feigl-Ding said.
You may be interested in: COVID-19 vaccine boosters key to reintegrating seniors back into their communities