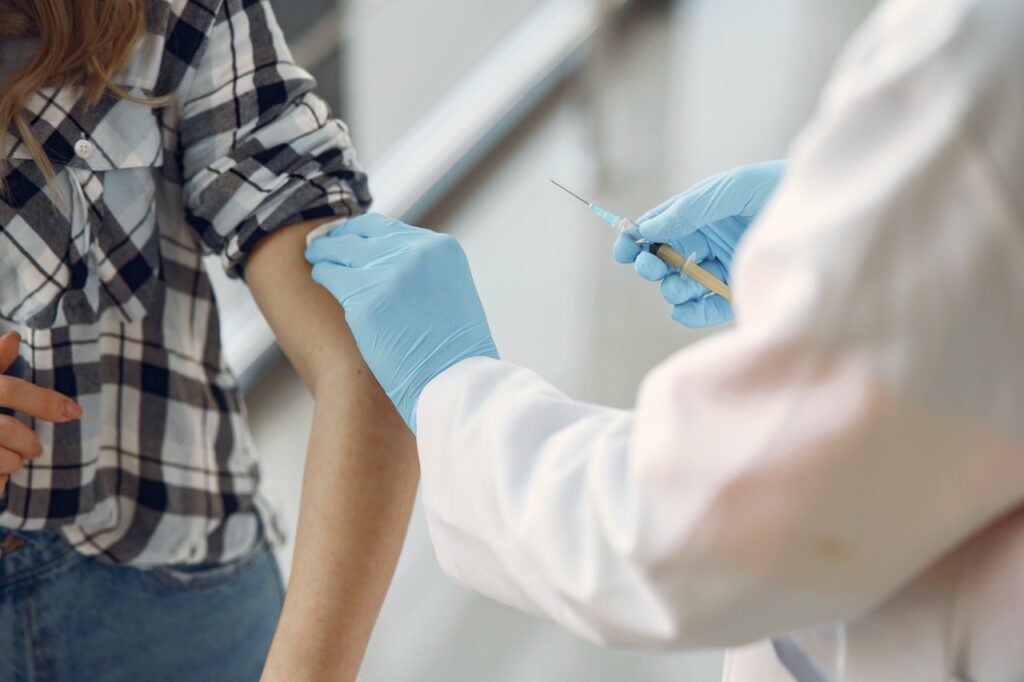 San Mateo County Health Chief Louise Rogers reported that 6 percent of the eligible population in the area has had the updated COVID-19 booster, which means only 43,429 people.
This was stated in a message issued this Tuesdaywhere he urged the entire eligible community to keep up to date with vaccination to remain protected against the currently circulating Omicron variants.
In that regard, he applauded primary care and pharmacy practices throughout the county, which allow COVID-19 vaccines to be readily available.
"At many pharmacies, you can schedule a same-day or next-day appointment, and at some locations, flu vaccines can be obtained during the same visit. Updated COVID-19 boosters are currently available for ages 12 and older, and we anticipate that these updated boosters will be available later this month for children ages 5 through 11," he said.
She explained that County Health will continue to offer ongoing weekly COVID-19 vaccine clinics in East Palo Alto, North Fair Oaks, San Mateo, Half Moon Bay, South San Francisco and Daly City through the end of October, and appointments are available for the primary series and the updated booster through the state system's MyTurn.
Acceptance gaps continue
Rogers said that while many county residents are getting vaccinated, gaps in vaccination uptake continue to be seen for a variety of reasons beyond access, especially in minority communities.
"We are seeing vaccination gaps for the primary series and boosters in specific communities, including our African descendants, Latinos, and Native Hawaiians and Pacific Islanders."
In this regard, he said that community forums will be convened over the next month to help identify strategies to close these vaccination gaps. These forums will include community organizations that serve these target groups throughout the county.
"With this community-led approach, we plan to focus our resources toward implementing the strategies identified within these community forums. These strategies should further close the gaps in vaccination outreach for our communities most affected by COVID. Example strategies may include outreach and education sessions," he said.
COVID-19 Cases
The number of reported cases and hospitalizations categorize San Mateo County in the Centers for Disease Control and Prevention (CDC) "low" community level.
In addition to the CDC community level, he said, sewage, reported cases and hospitalization levels are monitored when assessing the local COVID-19 situation.
"We are seeing improvements in these indicators relative to peak levels during the summer and would love to see this trend continue before the winter months. But there is still substantial community transmission," he stressed.
The concentration of COVID-19 in wastewater in and around San Mateo County is decreasing, but still not reaching the lower levels experienced in March. The number of patients hospitalized in San Mateo County with COVID-19 was 19 as of October 3 and has fluctuated between 12 and 25 over the past few weeks; this is also improving from peak levels, although higher than the lows between April 4 and April 8.
"Actions we can all take to support continued improvement of these indicators include staying up-to-date on vaccinations, getting tested when you have symptoms, and wearing a mask to avoid exposure and spread, especially if you have symptoms, a positive test or known exposure to someone with COVID-19," Rogers reminded.
Symic Smallpox ?MPX?
With respect to monkeypox, the risk of transmission to the public remains low.
Currently, San Mateo County reports a total of 77 cases, with a downward trend in the number of new cases being reported.
Vaccine supply is not a limiting factor at this time, Rogers said, noting that avenues for vaccination through health care providers have improved and encouraging people who meet current vaccine eligibility criteria to get vaccinated against the disease.
You may be interested in: Multiple Bay Area residents convicted of COVID-related frauds