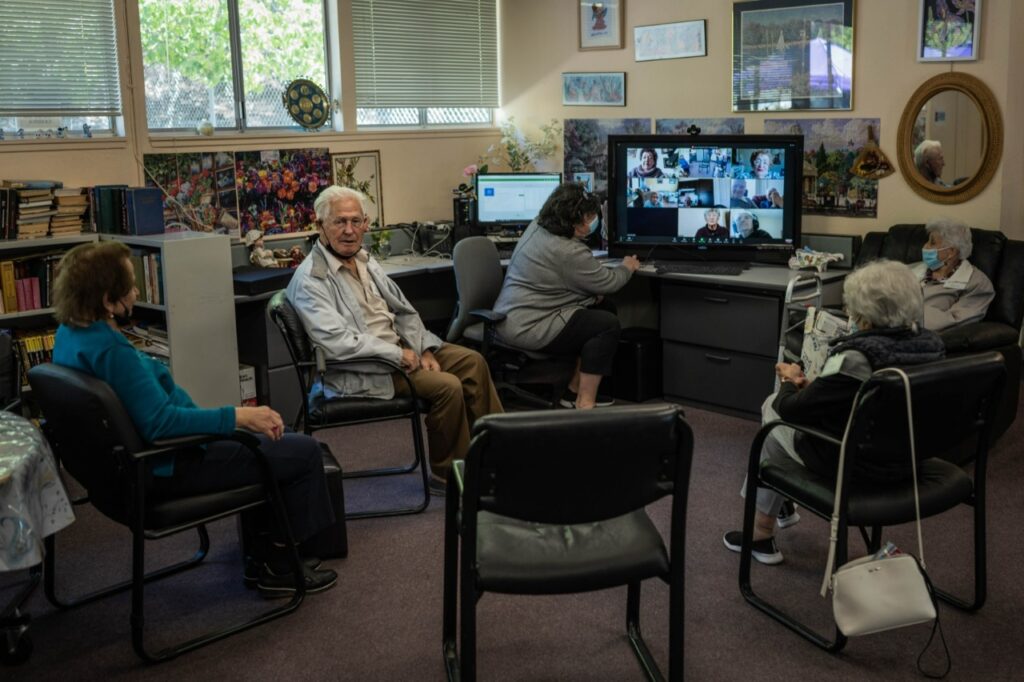 Tsiliy Tankover walks slowly, she is 94 years old, but her zest for life and enjoyment are revealed in all the activities she carries out at the Choice in Aging adult care center in the city of Pleasant Hill, where, thanks to the support of caregivers and peers, the pandemic has been less painful.
"It's a place full of life. I feel that I need people, and people need me," said the native of Odessa, a city in southern Ukraine, who has lived in California since 1980.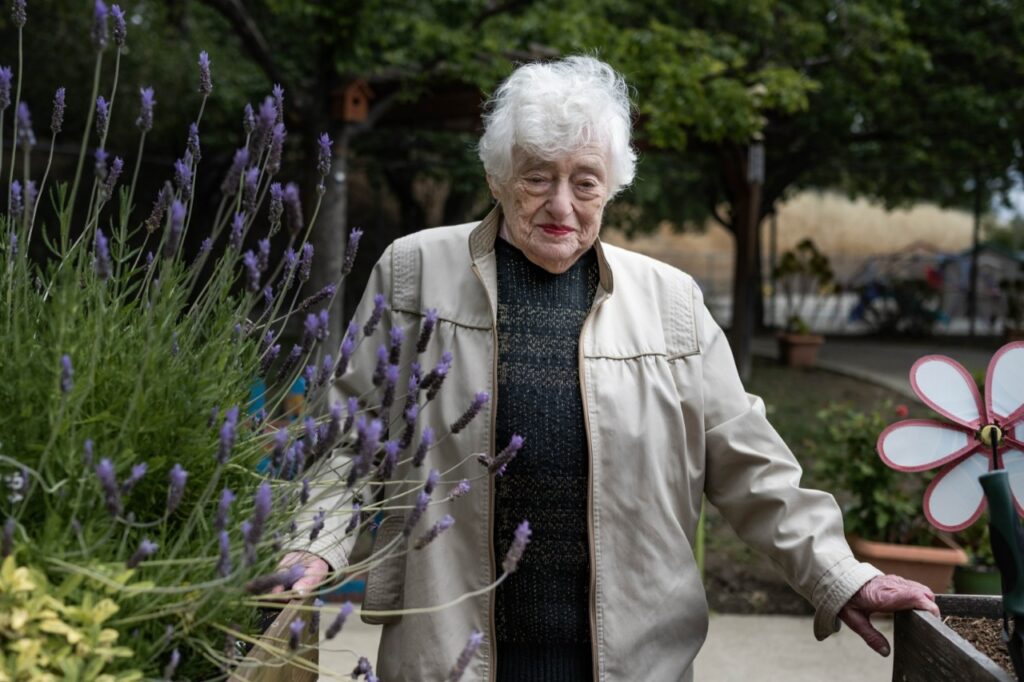 Although Tsiliy, like many older adults, has gone through the pandemic peacefully, experts in geriatrics - the branch of medicine dedicated to the study of diseases that afflict the elderly and their care - pointed out that isolation and lack of socialization has been dangerous for this population group, as well as for those with disabilities.
In view of this, and during an informative session held by Ethnic Media Services in collaboration with the California Department of Aging, experts emphasized that vaccination and promotion of booster shots is the key to re-integrating these population groups back into their communities and reconnecting with family and friends.
When some 272 community day care centers for older adults in California closed, hundreds of thousands of seniors were left isolated, according to Susan DeMarois, director of the California Department of Aging.
Meanwhile, 71 percent of deaths due to COVID-19 in California occur among people 65 years of age or older, which is worrisome, especially when there is a slowdown in obtaining vaccines and boosters among this population, since one third of people over 60 years of age in the U.S. are not fully vaccinated or have any booster.
However, for DeMarois, things are changing. "We know today that many Californians have been vaccinated and boosted, including those over the age of 50 who received their second vaccination."
He also reminded that there are services and supports available from the Department that he directs in all counties of the state.
"They can start by calling 800-510-2020 to be connected to the services and supports they need," she said. "We'll work where a person is, and we're going to connect them with support over the phone or virtually; and we'll educate them about what's available in the community."
In this regard, he noted that all people with MediCal and Medicaid will be assisted and supported to find the necessary support to have the proper care and timely access to vaccines and their boosters.
However, he stressed, "it is important that all MediCal eligibles renew their contact information so that their benefits are not interrupted."
He also recalled that, in the coming months, those over 50 years of age who have an irregular immigration status or are undocumented will be eligible for Medicare in California, so they will have access to all MediCal services.
While those who require emotional support in any language through warm conversation can call the Friendship Line at 888-670-1360, which is available 365 days a year, 24 hours a day.
For her part, Debbie Toth, president and CEO of the Choice in Aging Center, said the last two years were "incredibly difficult," particularly for older adults.
"The fear of death was real every day. We were in a situation where older adults, were dying and getting sick at extremely high and chilling levels."
The situation, at the time, required asking this population to lock themselves in, contrary to what they had always requested, since socialization is very important for the elderly.
"We always tell seniors, don't isolate yourself, it will affect your health," Toth said. "And now we're dealing with trying to reconcile with what happened."
Knowing that the seniors wanted to return to the centers, he stressed, they were told that the only way to do so would be to get vaccinated.
"Everyone got vaccinated and we reached 100 percent vaccination among seniors."
At last and after great efforts of vaccination and administration of reinforcements, the scepter has reopened completely, although the use of masks still remains inside the place.
"They are finally coming back together in these centers, which allow them to live longer by connecting with each other to have more meaningful lives; and access to social and medical services," Toth explained. "We need to be able to have a community to come together, to share our language, a culture, a friendship."
"Vaccines and boosters are the only things that have made this possible for our aging population."
Sara Levin, an internist from the Contra Costa Regional Medical Center, said that older adults are one of the population groups most vulnerable to the pandemic, as they are often sick with pre-existing health conditions.
Currently, he pointed out, this population group is encouraged to use the vaccination resources in their area to obtain their boosters ? and thus end their isolation, such is the case of the care centers, where many of them meet, socialize, exercise, receive physical and occupational therapy, in addition to health care.
You may be interested in: FDA authorizes second COVID booster dose for those over 50 years of age