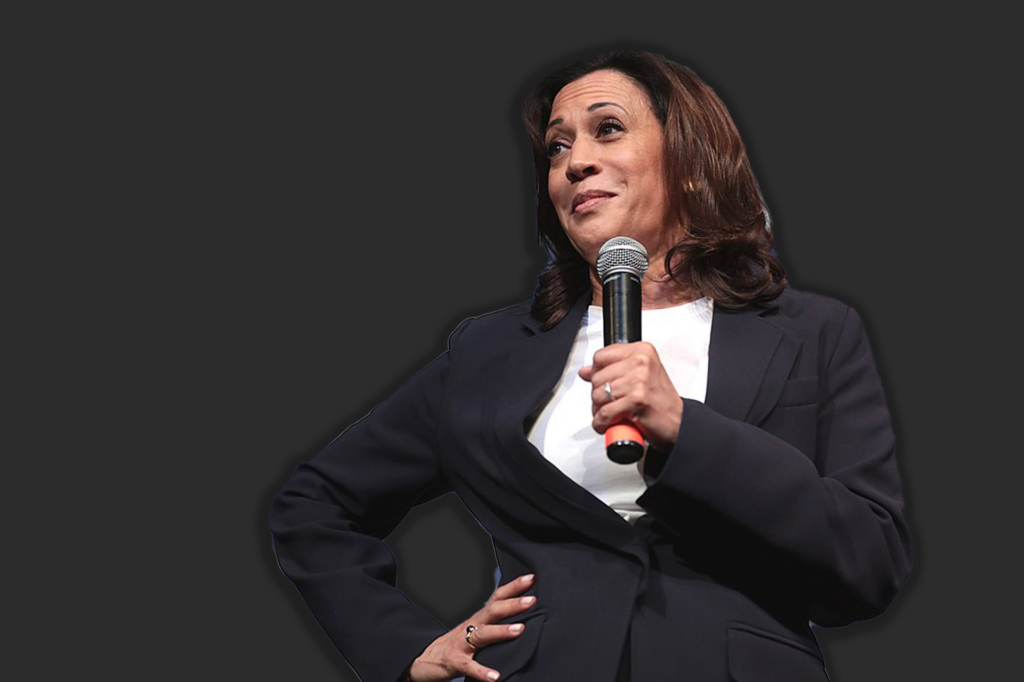 The Vice President Kamala Harris announced this week more than $1.9 billion in new private sector commitments to create economic opportunities in northern Central America, doubling the value of initial investments in response to its Call to Action.
As part of her role in addressing the root causes of migration from Central America, in May 2021, Vice President Kamala Harris launched the "Call to Action" program to engage businesses and social enterprises in a meaningful way to promote economic opportunity for people in the region.
This is in support of the U.S. strategy to address the root causes of migration launched in July 2021.
The commitments added under this initiative now total more than $3.2 billion, which together seek to create an ecosystem of opportunity that will help give hope to the people of the region to build safe and prosperous lives at home, Harris said.
In this regard, the federal official explained that President Joseph Biden's administration recognizes that long-term development in northern Central America requires more than the resources of the U.S. government.
In response, Vice President Kamala Harris called on the private sector to leverage its resources and expertise to support inclusive economic growth in northern Central America.
In addition, over the past year, the Vice President has convened CEOs and philanthropic leaders to advance this effort, and will do so again on the sidelines of the Summit of the Americas in Los Angeles at events organized by the Alliance for Central America and the Chamber of Commerce.
Among the new commitments, 10 companies and organizations announced important investments, such as Agroamérica, a family-owned sustainable food and ingredients corporation, which will invest more than US$100 million in six new projects that will generate 1,000 permanent jobs with living wages in northern Central America over the next five years.
Coatl, a digital services company, will invest US$35 million in El Salvador to expand rural high-speed Internet access over the next five years by expanding and operating a highly reliable rural broadband network over existing high-power power lines.
Fundación Terra, an independent foundation funded by contributions from Terra Inversiones, will invest US$24.5 million in new programs over 5 years. These programs will support secondary education, digital access, entrepreneurship and environmental conservation, including scholarships to tutor 40,000 students in El Salvador, Guatemala and Honduras in math and Spanish, which will promote financial inclusion.
Gap Inc. plans to increase its sourcing in Central America by approximately US$50 million per year, for a total growth commitment of US$150 million by 2025, as part of its strategy to increase supply chain resilience by offshoring more production to the Western Hemisphere. This increased procurement in the region will support an additional 5,000 jobs in Central America.
Millicom, a telecommunications company, will invest US$700 million to expand and maintain its mobile telephony and broadband networks in Guatemala, Honduras and El Salvador over the next two years.
Pantaleon, a conglomerate that includes agribusiness and real estate investments, will invest US$9.4 million to finance the initial phase of a 1,200-acre industrial park on the southern coast of Guatemala. Once completed, the park is expected to house a mix of manufacturing, logistics, and distribution companies, among others.
SanMar, a U.S.-based apparel wholesaler, will increase its purchases of products manufactured in northern Central America by $500 million by 2025.
Unifi, a company that produces recycled and synthetic yarns, established its manufacturing and sales operation in El Salvador in 2010, and has committed to invest US$15 million over the next five years to expand capacity, improve efficiency and reduce energy use.
Visa will invest more than US$270 million over the next five years to expand financial inclusion and digital infrastructure, with the goal of bringing 6.5 million people and 1 million small and medium-sized enterprises (SMEs) into the formal financial system in Guatemala, El Salvador and Honduras.
Yazaki North America, a producer of automotive components, will invest an additional US$110 million to hire more than 14,000 new employees in Guatemala and El Salvador by the end of 2026. This is in addition to the recent announcement to invest US$10 million in a new factory in Guatemala, which is scheduled to start production with its first 1,000 employees in January 2023.
The Call to Action, which began with only 12 companies and organizations, now includes 40 companies and organizations that have committed to invest in the region, representing financial services, textiles and apparel, agriculture, technology and telecommunications, and non-profit organizations.
You may be interested in: Newsom advances to November general election with wide margin of votes