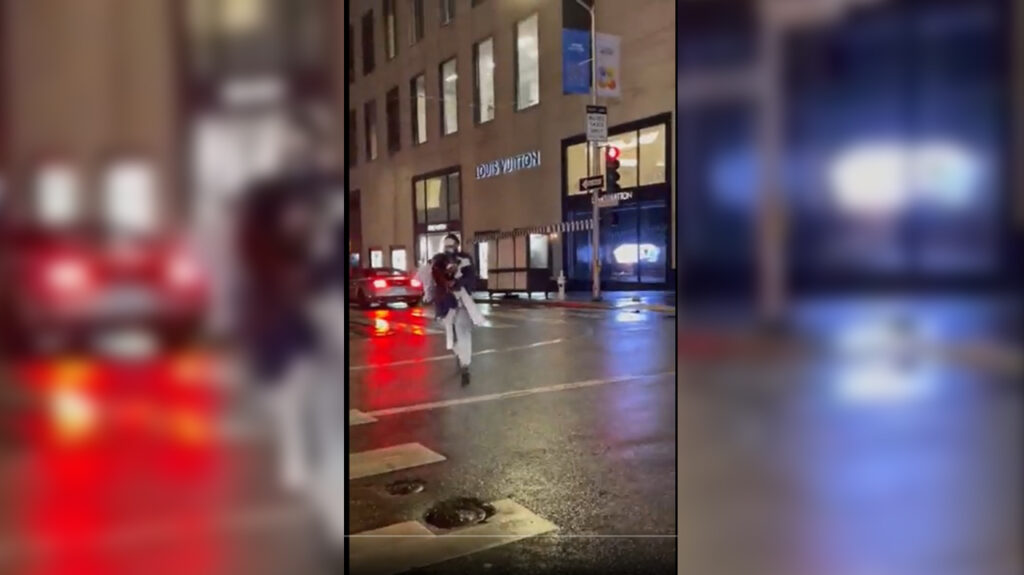 *Business owners consider moving to Redwood City
By Pamela Cruz. Preninsula 360 Press [P360P] with reporting from Bay City News
Several high-end Bay Area businesses have been the target of a series of looting and vandalism in recent weeks, leading to arrests and concern from several business owners who live in certain areas and are considering relocating to areas like Redwood City.
Just Saturday night, the Nordstrom store in Walnut Creek was targeted by looters, according to city police.
The store, located at 1200 Broadway Plaza in the posh downtown shopping district, was taken over by about 80 people, who, according to various media reports, blocked entrances with cars and then got out of them and entered the store to rob it.
In turn, police said the assailants assaulted three employees and took thousands of dollars in high-end goods. Three people were arrested, but dozens got away.
The incident occurred approximately 24 hours after looters hit several outlets in San Francisco's Union Square.
This Sunday, Nov. 21, Hayward police said 8 to 10 people carrying sledgehammers entered Sam's Jewelry in Southland Mall around 5:25 p.m. Sunday, smashed several jewelry boxes and fled with an unknown amount of loot.
No arrests were made in this case. The suspects fled in several vehicles, Hayward police Lt. Mark Ormsby said.
The Hayward incident occurred about an hour before a group of thieves hit the high-end sportswear store Lululemon in San Jose at about 6:30 p.m. Sunday and made off with the merchandise.
Ormsby said it's too early to tell if the incidents are related.
And indeed, San Jose police reported that a group of suspects entered the high-end sportswear store Lululemon on Santana Row at about 6:30 p.m. Sunday and made off with the merchandise.
Police spokesman Sgt. Christian Camarillo said the group had left before police arrived and could not provide more information about the ongoing investigation.
Sunday's incident was the latest in a wave of groups brazenly rushing into Bay Area clothing and jewelry stores and making off with merchandise.
On the other hand, high-level Silicon Valley businessmen with San Francisco residences, at a private meeting Sunday night in the upscale Woodside neighborhood, to which P360P had access, expressed concern that crime in San Francisco "is out of control."
Some of these entrepreneurs talked about the possibility of moving to Redwood City, a suburb south of the San Francisco Bay Area, where they said there is greater security and a better quality of life.
You may be interested in: Alleged sex offender arrested in San Mateo after being recognized in photo