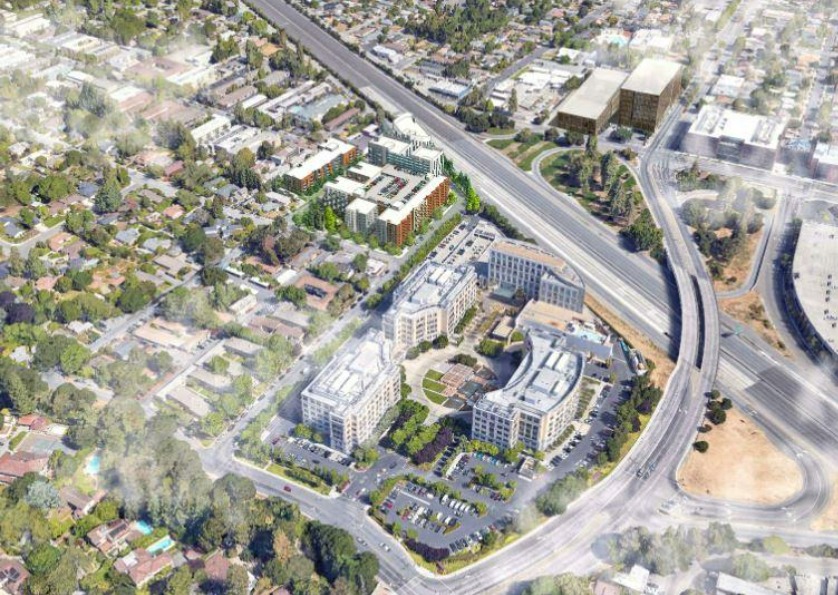 The East Palo Alto Planning Commission will hold a public hearing on the Woodland Park Euclid Improvements Project this Monday, July 25, where residents will be able to weigh in on various development issues.
The Woodland Park Euclid Improvement Project includes the demolition of 161 existing units and the construction of three buildings totaling 605 units located on both sides of Euclid Avenue.
It also includes a public access park, first floor retail stores, a community space and a 1.5 million gallon external water tank.
The Planning Commission will consider a recommendation on applications for a General Plan update, Development Code and Zoning Map amendment, a Design Review and Conditional Use Permit, as well as certification of a Final Environmental Impact Report.
It should be noted that this public hearing request will also address other issues such as a Tenant Relocation Plan, an Inclusionary Housing Plan, a Fiscal Impact Assessment, a Continued Community Involvement Plan and a Community Impact Report, which are being reviewed in parallel with the land use applications and the development of the Environmental Impact Report (EIR).
Interested parties can register by giving click here to participate in this public hearing.
While information can be found in the web site of the City's project.
You may be interested in: Bird starts green scooter operations in Redwood City