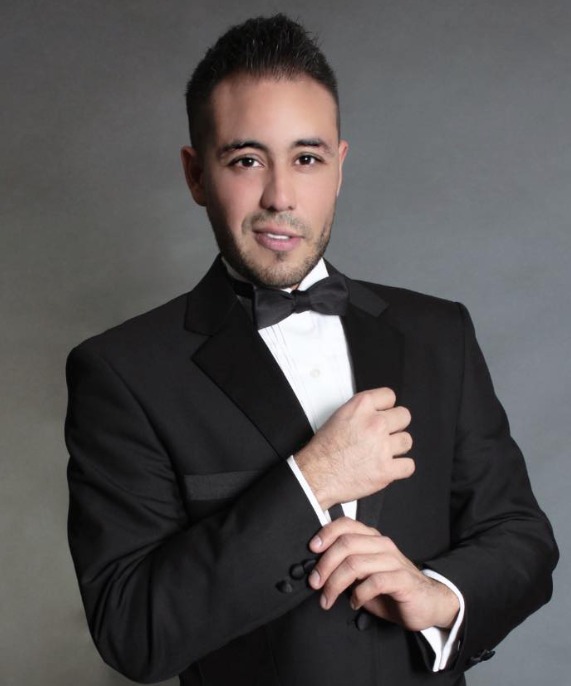 Originally from Culiacán, Sinaloa, the Mexican Alonso Sicairos León is the tenor of the opera "La Traviata» by Giuseppe Verdi and libretto in Italian by Francesco Maria Piave, by the West Bay Opera from San Francisco, Calif.
How did you realize that you could be an opera singer? It is one of the first questions one asks when talking to him.
A boy who did theater and who liked to sing with his friends never thought of getting to represent one of the main characters in the most important opera of all time, this is "La Traviata" or in Spanish, something like the derailed .
"La Traviata" was presented for the first time on March 6, 1853 at the Teatro La Fenice, in Venice, Italy and without much success. However, after a second review of the story, the presentation was a complete success.
Within the three-act opera, Alonso represents Alfredo Germont, always faithful to the love of Violetta Valéry, a courtesan who is prevented from following Germont's love because, according to the social standards of the time in which it is represented, originally in the 17th century and, which later managed to update the historical representation in the 19th century, the relationship was impossible.
After a series of misfortunes, Germont and the beautiful Violetta leave Paris to live in the country, however, because money is not enough, Violetta decides to sell all the furniture to get a little money. Germont, upon finding out, seeks to compensate the damage. The complicated part comes when Violetta's father forbids the relationship due to the social repercussions his courtly daughter has put them through.
What is it like to represent a lover Alfredo Germont, the one who, worldwide, is part of the most performed opera in the world? they ask for Peninsula 360 Press.
Alonso laughs because he comments that in the beginning he played to sing opera at youth parties and that it was a friend who, already getting serious, directed him to approach singing professionally.
The Tenor has been part of the most exclusive repertoires in the world of opera, such as the character of Rinuccio in "Gianni Schicci" a comic opera in one act with music by Giacomo Puccini and an Italian libretto by Giovacchino Forzano, composed in 1917 and 1918.
He has also been as Nemorino in Donizetti's "Elixir de Amor", a humorous operatic melodrama in two acts, as well as Luigi in Piccini's "Il Tabarro", an opera in one act with music by Giacomo Puccini and Italian libretto by Giuseppe Adami. .
It should be noted that "La Traviata" has only been performed at the West Bay Opera in San Francisco only eight times. However, there is still time to see the spectacular opera performance by Alonso Sicairos, since this Saturday the 22nd and Sunday the 23rd will be the last performances.
To learn more about Alonso Sicairos and his incredible career in opera, follow the interview on the Instagram of @peninsula360press
You may be interested in: "Speaking more than one language and translating it on a daily basis is a richness": Fabio Morabito