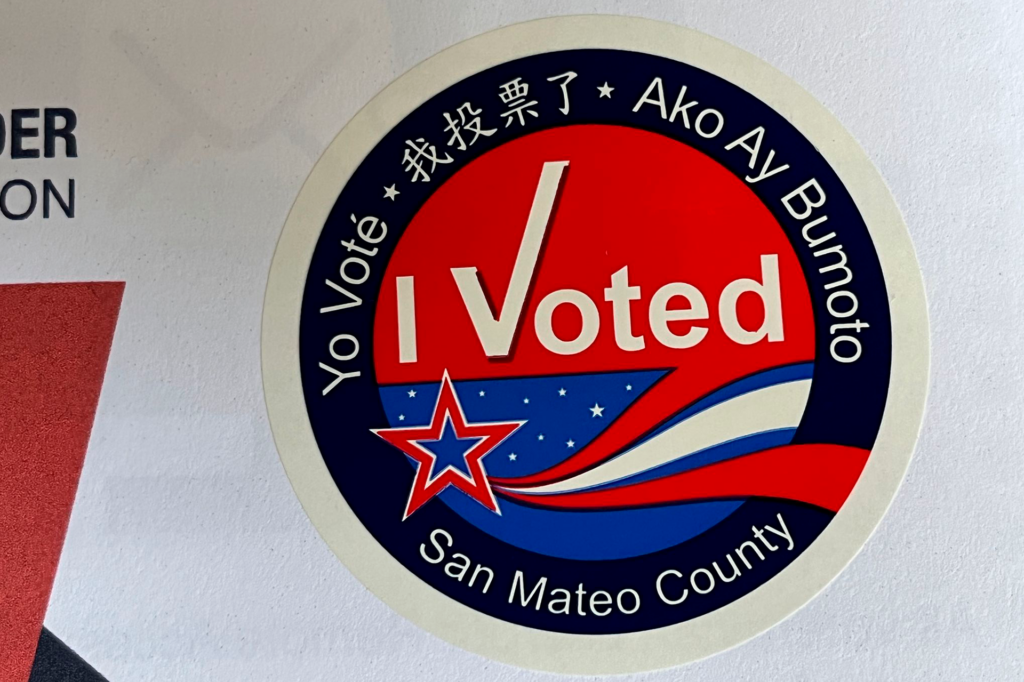 This coming Tuesday, November 8, the midterm elections will be held in the country, and the general elections in California, and therefore in San Mateo County and the city of Redwood City. So that you have all the necessary information, Peninsula 360 Press has made a brief electoral guide with the main proposals and positions that you can decide with your vote.
State Contests:
Governor. One year after overturning his term, Gov. Gavin Newsom is running for a second term against Republican state Sen. Brian Dahle, a representative from Northeast California.
US Senator from California. Democratic Sen. Alex Padilla and Republican attorney Mark Meuser are running on the ballot twice: once to finish out the remainder of Padilla's appointed term in 2020, and the other for a new six-year term starting in January.
Attorney General. Democratic Attorney General Rob Bonta seeks to remain as California's top law enforcement official. He is up against Republican Nathan Hochman, a Los Angeles-based attorney and former attorney general.
State Proposals:
Proposal 1. Should California amend its constitution to include reproductive rights, including access to abortion and contraception? It would prohibit the state from denying or interfering with a person's reproductive freedom, such as the right to abortion and choosing or refusing contraceptive methods.
Proposal 26. Should California legalize casino sports betting and horse racing, in addition to allowing casino roulette games? It would allow tribal casinos, along with California's four private racetracks, to offer sports betting on professional leagues and also some college games, as long as they don't include California teams.
Proposal 27. Should California legalize online sports betting? It would allow Californians to place bets online. Gambling companies would have to partner with the government of a California Indian tribe to launch their application online.
Proposal 28. Must California ensure that 1% of targeted public education funding is reserved for music and art in every K-12 public school? The amount of funding California gives to schools for arts and music education would double.
Proposition 29. Should California add new regulations for kidney dialysis clinics? It would require dialysis clinics to have a doctor, nurse practitioner, or physician assistant present and would prohibit dialysis clinics from refusing to see patients based on their insurance provider, among other measures.
Proposition 30. Should California raise the personal income tax on its wealthiest residents to pay for programs to combat climate change and pollution? Increase taxes by 1,75% for individuals or married couples in California making more than $2 million annually to create the Clean Cars and Clean Air Trust Fund, pay some rebates on electric cars, electric vehicle charging infrastructure, mitigation of forest fires and firefighter training.
Proposition 31. Should California ban flavored tobacco products? As of 2020, the retail sale of flavored tobacco products that can be smoked, vaped, or eaten is prohibited. Now hookahs (also known as "hookas"), premium cigars and loose tobacco leaves would be added.
We are also presenting you with the contests that will appear on the ballots for San Mateo County, so that you are more informed and can decide in a better way.
Contests in San Mateo County:
United States House of Representatives, 15th district. For the first time since 2014, a congressional seat is available in the Bay Area, following the retirement of US Rep. Jackie Speier. State Assemblyman Kevin Mullin finished first in the primary, ahead of David Canepa, the San Mateo County Supervisor.
Supervisor for district 2. San Mateo-Foster City School District Counselor Noelia Corzo and Belmont Councilmember Charles Stone are running to represent the cities of San Mateo, Foster City and Belmont.
Supervisor for district 3. Menlo Park Councilmember Ray Mueller and San Carlos Councilmember Laura Parmer-Lohan are running for a vacancy representing the coastal part of the county.
Finally, in the city of Redwood City, district representatives will also be elected and two measures will be voted on, which we present below.
Contests in Redwood City:
District 2. Retired healthcare professional Margaret Becker, he nonprofit event coordinator Chris Sturken and the housing lawyer and businesswoman Alison Madden, they seek to be representatives of this district, which includes Downtown, Centennial and part of Mt. Caramel.
District 5. The lawyer Kaia Eakin, seeks to represent this district, which encompasses Redwood Oaks and a portion of Palm Park. It should be noted that no other candidate submitted their application to run for office.
District 6. The minister and businessman, Jerom Madigan, and the City Councilor and Nurse Diana Howard They are running to represent this district that includes Eagle Hill, part of Mt. Carmel, Woodside Plaza and Central.
Proposals in Redwood City:
Z measure Amend Redwood City's Charter to align the Redwood City General Municipal Election date with the State General Election date, clarify the date by which Redwood City elections must be certified and City councilors must render oath, and would provide for the election of City councilors by district to comply with state law.
Measure P. I would amend the Redwood City Charter to shorten the mayor's term from two years to one, in order to allow more councilmembers to serve as mayors during their tenure on the City Council.
Measures. Improve local elementary and secondary schools by repairing and upgrading science, technology, engineering, arts, and math classrooms/labs; make security/protection enhancements; improve inadequate heating, cooling and electrical systems; construction and acquisition of sites/facilities. Authorizes $298 million in bonds at legal rates, raising $24 for every $100 thousand of your home's assessed value.
To confirm the district you live in you can click here.
You may be interested in: Measure S, a path in search of better education and educational services in Redwood City