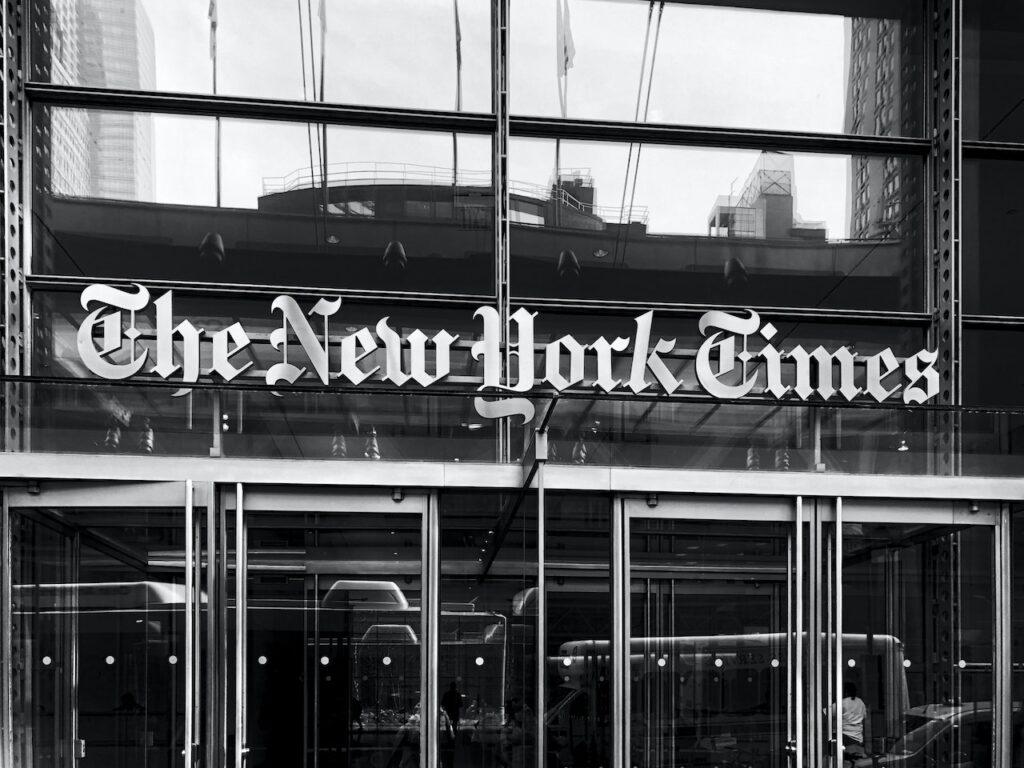 Mas de mil trabajadores del sindicato del medio, iniciaron una huelga en The New York Times desde el primer minuto de este jueves, la cual durará 24 horas, luego de que una renegociación del contrato colectivo de trabajo fracasara, en el cual piden un aumento salarial, entre otros temas.
«Los últimos 20 meses hemos pedido a la dirección del New York Times, una y otra vez, que negocie de buena fe un nuevo contrato sindical y que proporcione a los empleados nuestra parte justa de los ingresos que la empresa ha obtenido de todo nuestro duro y diligente trabajo. Sus respuestas nos han llevado a un paro de 24 horas», señaló el sindicato en una carta abierta a los lectores del diario.
En el texto, se destaca que el paro no fue una decisión tomada a la ligera y que «la lucha por garantizar un salario digno para los más vulnerables de nosotros y una remuneración justa para todos, por evaluaciones libres de prejuicios raciales y por proteger nuestra asistencia sanitaria tiene que ver realmente con el futuro del periodismo en The New York Times».
Los trabajadores subrayaron que, sin esas protecciones y prestaciones, su periodismo se resiente mientras que su redacción se quedará rezagada respecto a las de sus competidores.
Aseguraron que la empresa puede permitirse invertir en sus empleados, pese al alarmismo de la dirección, pues la compañía está en camino de obtener un beneficio operativo anual de al menos 320 millones de dólares, y ha aprobado la recompra de 150 millones de dólares en acciones a los inversores.
«Esperábamos sinceramente que se evitara este paro, pero la dirección se ha negado a entablar una negociación intensa con nosotros para llegar a un acuerdo justo y evitar el paro», precisaron.
De igual manera, hicieron un llamado a los lectores a no consumir ningún contenido del medio mientras la huelga persista.
«Mientras los trabajadores del New York Times hayan abandonado sus puestos de trabajo, le pedimos que no participe en ningún contenido del New York Times en ninguna de las plataformas de la empresa, incluyendo leer y compartir historias, usar las aplicaciones de la empresa o jugar a juegos del New York Times como Wordle, Spelling Bee y los crucigramas».
Finalmente, detallaron que están comprometidos a conseguir el contrato sindical que todos los trabajadores merecen, «uno que realmente valore nuestro trabajo, y agradecemos su apoyo en esta lucha».
«Esperamos volver mañana a nuestros puestos de trabajo y seguir ofreciéndoles un periodismo excelente. Todo el mundo se beneficia cuando los trabajadores consiguen un trato justo, y por eso estamos luchando. estamos luchando», puntualizaron.
You may be interested in: Remembering Fred Ross Jr., lifelong organizer and advocate for social justice