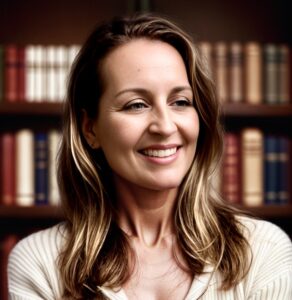 San Mateo County has selected Katharine Sullivan as director of The Big Lift, an ambitious effort to prepare young students for success by improving literacy.
Sullivan comes to the position with more than 20 years of experience in improving educational opportunities and selecting resources to meet community needs, knowledge that will be key as The Big Lift aims to improve literacy with focused services, the county noted in a statement.
"Katharine's extensive experience in improving outcomes for children and families will be instrumental in helping more children achieve reading proficiency by third grade," said Claire Cunningham, director of the San County Human Services Agency. Matthew.
The new director of The Big Lift, who is expected to begin her new position on October 2, helped Berkeley strengthen the social safety net during the COVID-19 pandemic, in addition to having worked in leadership roles in the San Francisco and West Contra Costa Unified School Districts.
Big Lift serves about 3,000 children a year in seven school districts with the greatest need for additional resources, involving the County Human Services Agency, the San Mateo County Office of Education, participating school districts and preschools, First 5 and a variety of nonprofit organizations and private donors.
Services focus on four key pillars: high-quality preschool, summer learning, school attendance, and family engagement.
"I am honored to join San Mateo County and The Big Lift collaborative partners in their commitment to advancing educational equity through evidence-based early literacy and language development strategies," Sullivan said.
"As CEO of The Big Lift, my goal is to strengthen the impact of the initiative through a continuous cycle of quality improvement, leveraging new and existing resources, and engaging stakeholders closely affected by the initiative, including families and educators," he added.
The county has budgeted $8.9 million for The Big Lift for the 2023-24 fiscal year. Those funds are primarily distributed to the San Mateo County Office of Education and local districts to improve literacy in third grade, a key indicator of future academic success.
The school districts participating in The Big Lift are: South San Francisco Unified School District, La Honda-Pescadero Unified School District, Jefferson Elementary School District, Redwood City School District, San Bruno Park School District, School District of the city of Ravenswood and Cabrillo Unified School District.
You may be interested in: San Mateo County offers free suicide prevention workshops