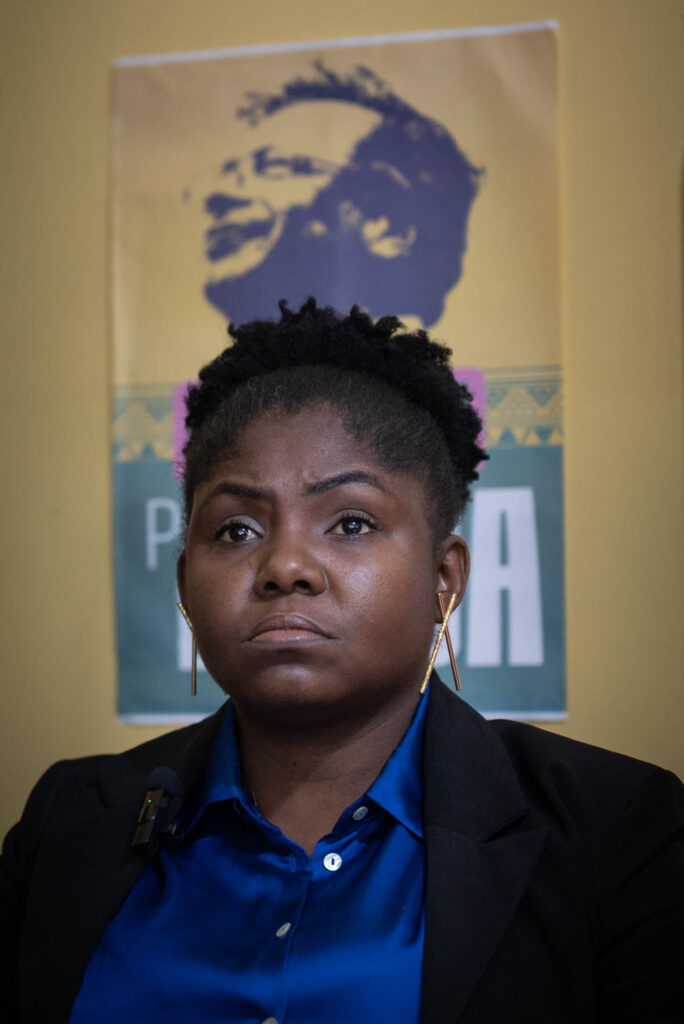 Colombia is preparing for a second round of elections. With 8.5 million votes in the first round, Gustavo Petro, the candidate of the Historical Pact, whose vice-presidential candidate is Francia Márquez, will face the right-wing option, represented by Rodolfo Hernández, who did not reach 6 million.
According to the report of the organization Voto Pacífico, there was a high abstention rate in this region of the country. We talked with independent journalist Témoris Grecko, special envoy of Global Exchange and Peninsula 360 Press, about the main causes of this phenomenon, as well as their perception of the atmosphere a few hours before the second round.
In which specific region are you located?
We are visiting towns on the coast of the department of Cauca, in the Pacific region of Colombia.
How do you perceive the environment? The report "El Voto será pacífico o no será" denounces pressures by armed groups so that people do not go to the polls. Have you seen the fear of the people?
The people are calm, but still a little worried. They are attentive to what may happen; there was an attack with a motorcycle bomb in Suarez, which is in another part of the department of Cauca, also before that there was one in Corinto. It is known that there are armed groups that are upset, that could try to affect the elections, not so much because they are interested in the elections themselves, but because some of their leaders have been killed and also because it seems that a national channel published information infiltrating a reporter in an armed group. So, this annoyance could translate into some kind of violent act.
Are there displacements due to violence in your area?
Yes, there are a lot of people. For people here it is normal to talk about relatives or friends who are in other parts of the country, may be from the department, may be from the country, because they have been forced to leave their homes.
According to the aforementioned report, this region voted massively for Petro, with one million 962 thousand 391 votes in the four departments. do you think people have hope for a change? do you see it possible?
In fact, one of the tasks ahead is to ensure that those people who have been displaced, or some of those people, as they are still registered here, at least have the opportunity to come and vote, to exercise their right to vote.
How much did the France Marquez factor influence the above numbers?
In these regions of the Pacific, from what we have been able to see, most of the people are in favor of Petro; we do not see propaganda for Rodolfo Hernandez, only for Petro and France, and this in part has to do with France and the identification they feel with her. Although in the past Petro has done some things that have generated doubts in that sector of the population, France is a person they feel very close to and this consolidates their will to support her.
So yes, there is enormous hope; they have the idea that France and Petro will be able to generate the conditions to end the violence, the armed conflict, and in this way they believe that their lives will improve a lot.
They have the background that when [Juan Manuel] Santos governed, he promoted the peace dialogue and achieved the agreements and that for a moment there was a significant reduction in violence that allowed them to develop, transport themselves and be calmer. Now with the government of [Iván] Duque that has ended and violence has resurfaced and for that reason they feel more threatened when carrying out their activities and that makes them feel very self-conscious.
So, they do have great hope, not only in the economic and social development projects they can carry out, but above all, that the violence will end so that they can live in peace.
This article was produced with the support of a group of journalists covering the second round of elections in Colombia, sponsored by Global Exchange in collaboration with Peninsula 360 Press.
You may be interested in: "Muchachada" is ready to face possible fraud in Colombia: "Cucho" Tejada