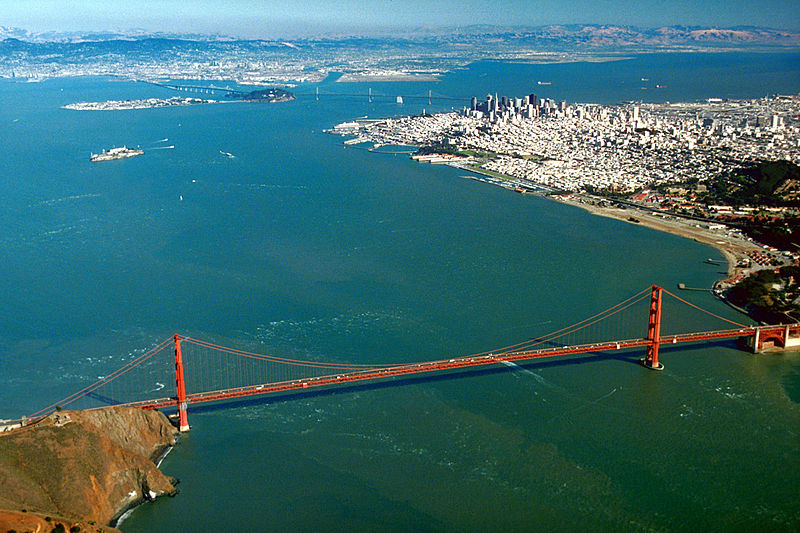 The second week of June has passed and these are the local news from June 13-18 that you need to know to keep up to date with what's happening locally.
? 0 ?
San Francisco firefighters rescued a man from a cliff north of Ocean Beach Monday morning. The man was lifted to safety from a ledge below the former Cliff House restaurant. The rescued man, who was uninjured, told firefighters that he was curious and went down to the ledge, but was unable to return on his own.
? 0 ?
Millbrae City Councilman Anders Fung said he was attacked over the weekend in San Francisco near Lands End Lookout. The attack took place around 5:00 p.m. on Saturday, June 11 according to the U.S. Park Police, who responded to the incident.
Fung posted on Facebook early Sunday morning, saying that two young men wearing hoodies threw a concrete block that hit his head.
? 0 ?
Three parrot chicks that were being smuggled into the U.S. were rescued and have a new home at the San Francisco Zoo and Gardens.
The yellow-crowned Amazon parrots were 10 weeks old when they were confiscated and placed in the zoo by the U.S. Fish and Wildlife Service, zoo officials said Monday.
? 0 ?
A 32-year-old man was killed in a shooting Monday night in San Francisco's Hunters Point neighborhood, according to police. The shooting was reported at 10:41 p.m. in the 1300 block of Ingalls Street, and officers learned that the victim was taken to a hospital, where he was pronounced dead.
No arrests have been made in connection with the shooting and no details of the suspect were immediately released.
? 0 ?
Monday's NBA championship parade for the Golden State Warriors along Market Street in San Francisco was extended two blocks. The parade route, along Market Street, will begin at Main Street. The parade was originally planned to extend to Sixth Street, but the procession will be extended two blocks to Eighth Street.
The Warriors, who won their fourth NBA Finals in eight years on Thursday night, arrived home at San Francisco International Airport on Friday afternoon.
Monday's parade begins at 11:20 am at the intersection of Market and Main Streets. It is expected to last until around 2:00 pm, when it will end at Market and Eighth Streets.
? 0 ?
With information from Bay City News
You may be interested in: 19-year-old arrested in Redwood City for carrying unregistered firearm