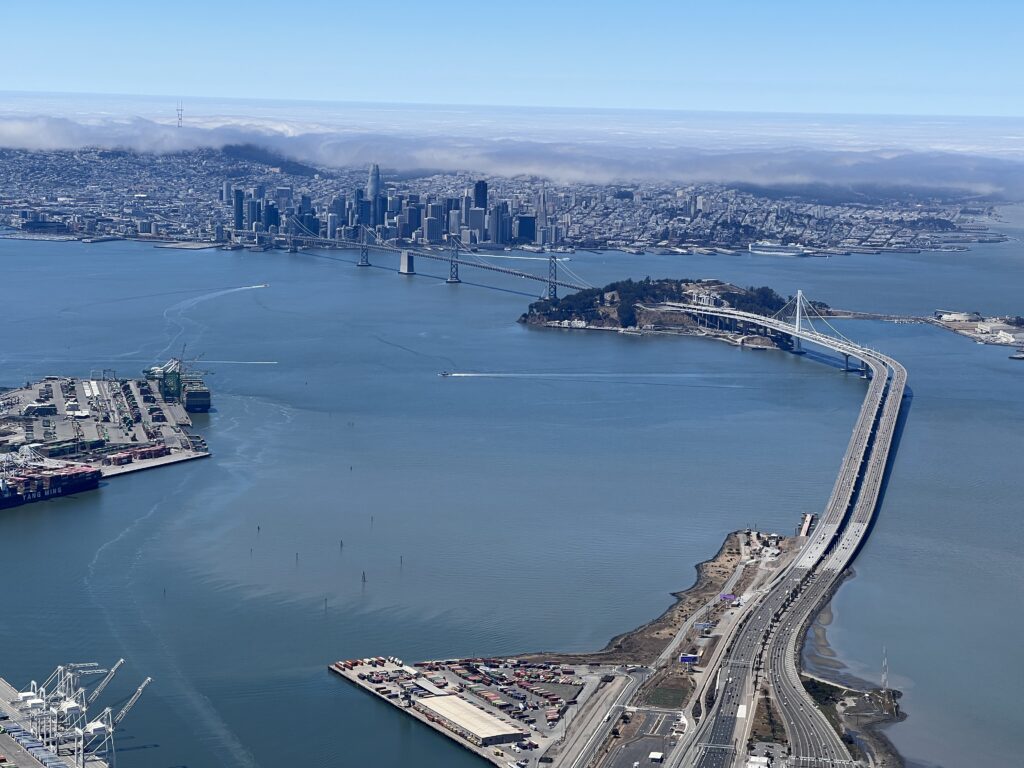 The second half of the year has kicked off with a bang in terms of news and these are the local news from July 23-29 that you need to know to stay up to date.
? 0 ?
Redwood City Mayor, Giselle Hale abandoned his campaign for the California Assembly due to political attacks against him, which have affected his family's mental health and happiness.
Through her Twitter account, the mayor detailed that the "difficult" decision was made during a "much needed" vacation, and "during that time off, I saw how profoundly this race impacted the mental health and happiness of my husband and our two daughters."
? 0 ?
Google now has $128 million in support of housing projects in the Bay Area, after the tech giant announced a $250 million investment fund three years ago to benefit 18 organizations in this part of the state.
This $128 million, which represents slightly more than half of the agreed-upon amount, has so far supported the development of 23 affordable housing projects.
It is worth noting that the US$250 million will enable the construction of at least 5,000 affordable housing units, and is part of a US$1 billion commitment for this type of housing, which will be distributed in various projects.
? 0 ?
Redwood City joins "Building Community through the Arts," the theme through which the San Mateo County Office of Arts and Culture and the Arts Commission will present the first countywide Arts and Culture Celebration throughout the month of August.
The theme, "Building Community through the Arts," focuses on highlighting the exciting and diverse programs, activities and events taking place throughout the county.
The month-long celebration will culminate on Saturday, August 27, from noon to 3:00 pm.
? 0 ?
The San Mateo County Veterans Commission is seeking nominations for three awards that recognize outstanding contributions by and for those who have served in the U.S. military.
These nominations must be submitted no later than August 22, so there is still time to subscribe those who have been part of the army or navy corps of the country and who have contributed with meritorious actions to be recognized.
? 0 ?
Redwood City Mayor Gisselle Hale proclaimed August 12, 2022 as Youth Day in the city as an effort to celebrate this population group and empower them to make positive contributions to their communities and nations.
And, he said, "one of Redwood City's top strategic priorities is children and youth to create opportunities for our young population to grow, learn and play in healthy and safe environments."
? 0 ?
Runners took to the steep streets of San Francisco in Sunday's 45th San Francisco Marathon, which organizers said was bigger, more inclusive and more accessible than ever.
The race, from San Francisco's Embarcadero to Sausalito and back, was the first marathon in California to have a separate "Non-binary +" division designated for non-binary, bi-gender, agender, two-spirit and gender fluid participants, as well as the traditional male and female divisions.
The race weekend also featured a program for participants with disabilities.
? 0 ?
Mayor London Breed reported that, according to the San Francisco Department of Public Health, the city government has declared a state of emergency for smallpox, which will be in effect as of Monday, August 1, to prepare and dedicate resources to prevent the spread of smallpox.
As of Thursday, there were 261 diagnosed cases of monkeypox in San Francisco, a figure that places it as one of the epicenters of the disease in the country, registering more cases than most states.
While this virus affects everyone equally, there is currently a higher risk of exposure in the LGBTQ+ community, which accounts for nearly 90 percent of cases in San Francisco.
In turn, the Latino community accounts for 30 percent of the cases, even though they make up only 15 percent of the city's population.
? 0 ?
You may be interested in: Heat, the main threat to agricultural workers: Stanford specialists