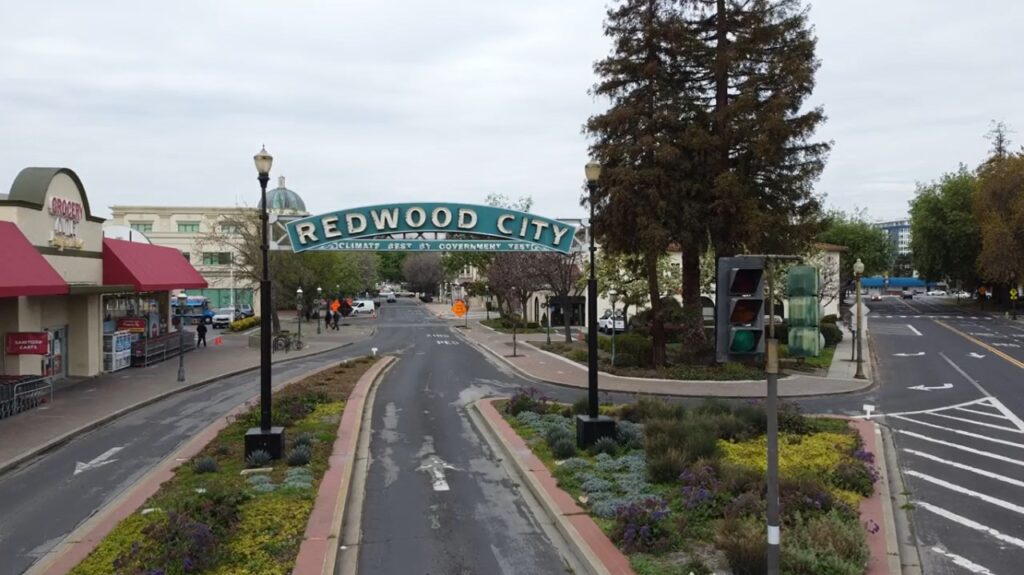 The second week of May is coming to an end and these were the local news stories from May 9-13 that transcended. Find the Peninsula 360 Press summary every Saturday and stay up to date on the news.
?0?
More than a dozen homes were evacuated on streets in El Granada after construction equipment struck a gas main Monday afternoon. Affected streets included Paloma Avenue between Sonora Avenue and Balboa Avenue; Valencia Avenue between Carmel and Almeria Avenues; and Montecito Avenue between Balboa Avenue and Valencia Avenue.
?0?
San Francisco Police Department Communications Director Matt Dorsey will soon join the city's Board of Supervisors after Mayor London Breed swore him in on Monday, May 9. Dorsey, who also worked in the San Francisco City Attorney's Office under former City Attorney Dennis Herrera, will succeed Assemblyman Matt Haney, D-San Francisco, who was elected to the state legislature last month. Dorsey will represent District 6, which includes the Tenderloin, SoMa and Treasure Island.
?0?
The San Mateo County Sheriff's Office reported Monday, May 9, that it located Joshua Acosta Lopez, a 15-year-old boy who was reported missing after he was last seen Saturday afternoon, May 7, in downtown Redwood City.
?0?
Famed boxer Mike Tyson will not face charges in connection with an altercation with another passenger on a plane at San Francisco International Airport last month, San Mateo County District Attorney Steve Wagstaffe announced Tuesday. Tyson was seen in images posted on social media punching another passenger on a plane that had landed April 20 and was waiting in the airport terminal.
?0?
The San Mateo County Sheriff's Office located Sandra Reboli, a 75-year-old woman who was last seen Monday in Half Moon Bay and for which an alert was issued Tuesday. The department reported that Reboli was found "alive and well."
?0?
Mills College will hold its last graduation ceremony this Saturday as an independent women's college before merging with Northeastern University in July. Today's ceremony is the 134th graduation at Mills College. In July, the esteemed women's institution will become Mills College at Northeastern University, which will offer graduate and undergraduate study to students of all genders.
?0?
University of California, Berkeley police are alerting the public about telephone scams in which suspects are extorting unsuspecting victims. The suspects contact people by phone or video call and pose as police or immigration agents, said the Berkeley Police Department which added that the scammers may dress in uniforms and may create caller IDs that look like a legitimate government number.
Once on the line with a victim, the bogus authorities will threaten deportation or arrest if a sum of money is not paid. The caller often demands that the money be sent by wire transfer to an overseas bank account. In light of this, authorities called not to fall for such scams, avoid giving out credit card, bank account or Social Security information over the phone, and report the crime to (510) 642-6760 if you believe you have been victimized.
?0?
The San Francisco Board of Education approved a resolution Wednesday making June 19 a district holiday. Juneteenth celebrates the day in 1865 when African Americans in Galveston, Texas, finally learned that President Abraham Lincoln had declared them free more than two years earlier in the Emancipation Proclamation, which freed enslaved people in Texas and all other southern secessionist states of the Confederacy, except for parts of states that were not in rebellion.
?0?
A 34-year-old East Palo Alto man was sentenced to four years in prison after being convicted last month of two counts of child abuse, San Mateo County prosecutors announced Thursday. Michael Junior Guevara shared custody of two children and was babysitting one of them in December 2019 when he allegedly hit the 3-year-old with a belt because he peed his pants while playing, according to the District Attorney's Office.
?0?
The San Mateo County Sheriff's Office arrested seven people Tuesday in connection with a criminal group that has been linked to several felonies. The suspects, identified as Boen Liu, Helena Nong, Louis Lee, Immenson Liu, Natalie Huntington, Nicholas Lanchinebre and Mickey Rivera, were arrested on suspicion of various crimes, including vehicle theft, firearms trafficking, insurance fraud, money laundering and criminal profiteering, according to the sheriff's office.
In addition to the arrests, law enforcement seized more than 30 vehicles and motorcycles, more than $30,000 in U.S. currency, five illegal firearms, large quantities of narcotics and marijuana in possession with intent to distribute, documentation associated with numerous fraud and grand theft offenses, personal and business bank accounts, as well as more than $40,000 in stolen property.
?0?
With information from Bay City News
You may be interested in: Newsom proposes budget in excess of $3 trillion to counter inflation