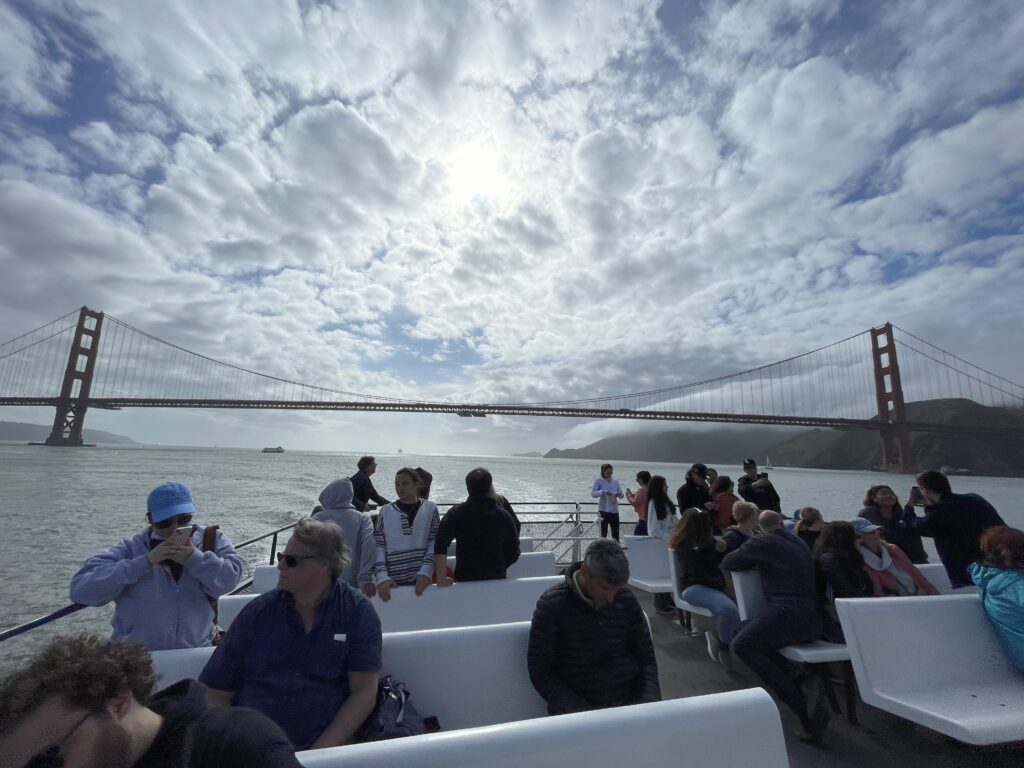 The Mayor of San Francisco, London Breednoted that the city expects tourism recovery in San Francisco to increase to 21.5 million visitors, up 26.5 percent from 2021.
This, he said, is due in large part to the conventions at the Moscone Center, where there were 33 events this year, up from 5 last year.
Through his Twitter account, he noted that last week's Gainsight Pulse Convention brought 2,500 business leaders from around the world to San Francisco, and this week's Explore Convention brings an additional 10,000 attendees to the city, while the Dreamforce convention is coming in September, all at the Moscone Center.
In this regard, he pointed out that 2023 looks even better, as a large number of rooms have already been booked.
"Next year looks even stronger. Hotel rooms blocked for events at Moscone in 2023 are already up more than 90 percent compared to 2022, with more than 630,000 overnight stays for convention visitors. This is great news for our restaurants, small businesses and hospitality workers," he said.
However, he said that work in the tourism sector still needs to be boosted through ambassadors, cleanliness and security.
"Even with this work, we are still pushing," he pointed out.
In that regard, he noted that the $4 million Moscone Recovery Fund offers incentives for conventions to choose San Francisco. "We are investing in ambassadors, street cleaning and hiring more police officers to keep our streets clean and safe."
"San Francisco has so much to offer, from dining at our restaurants and visiting our world-class museums, to riding the cable car and enjoying our incredible waterfront parks. We are excited to see visitors return and will continue to work to make them feel welcome," he concluded.
According to the San Francisco Travel Association, the official destination marketing organization of the City and County of San Francisco, 14.8 million visitors to the city were reported in 2021, up 25 percent from 2020, but down 44 percent from a record 26.2 million visitors in 2019.
Meanwhile, total visitor spending increased to $3.1 billion, up from $2.8 billion in 2020. However, it decreased by 70 percent compared to the $10.3 billion reported in 2019, including spending on meetings and conventions.
"While we saw some improvement in 2021 with the return of domestic leisure travelers, overall arrivals were negatively impacted by global travel restrictions and the delta variant," said Joe D'Alessandro, president and CEO of San Francisco Travel at the time.
"Our recovery is slower because we are disproportionately dependent on meetings, business travel and international travelers. Prior to COVID, international visitors accounted for more than 60 percent of all overnight visitor spending, yet they represented only 28 percent of our visitors," he abounded at last year's annual Marketing Conference held at the San Francisco Museum of Modern Art's SFMOMA in 2021.
Thus, that same year, San Francisco welcomed 481,000 international visitors, down 4 percent from 2020 and 84 percent from 2.9 million in 2019.
International visitors accounted for 11 percent of overnight visitor volume, but 44 percent of all overnight visitor spending in 2021. They, spent $1 billion, up 2 percent from $985 million in 2020, but down 80 percent from $5.1 billion in 2019.
The top five international markets by visitor volume in 2021 were Mexico, India, Canada, the Netherlands and Taiwan. Meanwhile, the top five markets for international visitor spending in 2021 were Mexico, India, Canada, Taiwan and the Netherlands.
You may be interested in: Mayor Breed signs $14 billion budget to spur SF economic recovery