Peninsula 360 Press is a cross-cultural digital communication studio.
We use journalism, social research and new technologies to give voice to the great ethnic diversity in San Francisco, the Peninsula and Silicon Valley.
One of the characteristics of the San Francisco Bay Area is the cultural diversity of its population. However, we believe that this diversity is not necessarily reflected in the mainstream media and even less so by those who wield political power.
Therefore, a group of migrants of different nationalities, ways of thinking, professions and trades, decided to create Peninsula 360 Pressin partnership with community organizations and the media.
Our project is divided into three areas: editorial and multimedia room; news check; y multimedia communication training community.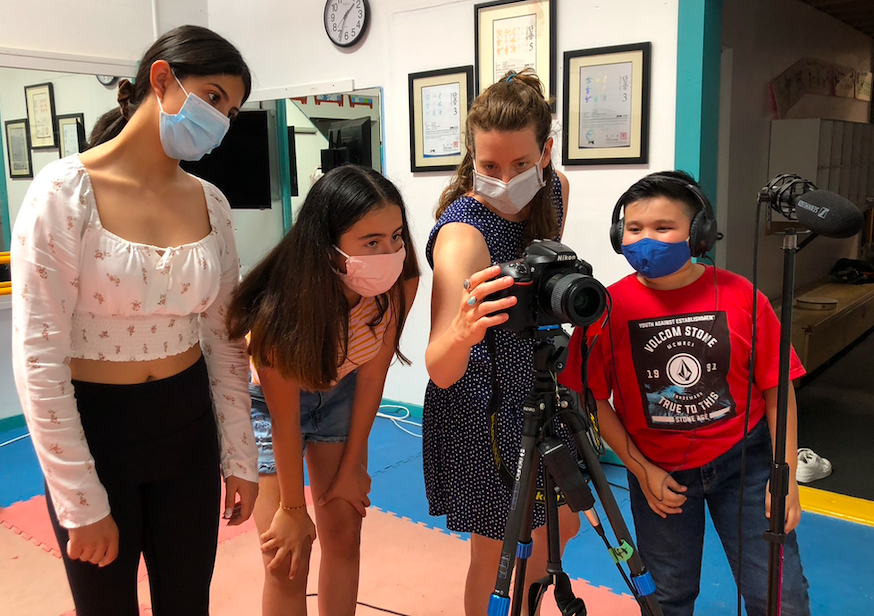 Founder and Director
Manuel Ortiz Escámez
manuel@peninsula360press.com
CEO
Anna Lee Mraz Bartra
annalee@peninsula360press.com

Editor-in-Chief
Lourdes Duran
Digital Marketing Manager
Nancy Zhang
nancy@peninsula360press.com
Assistant Director
Cristian Carlos Juarez
cristian@peninsula360press.com
Audio and video coordinator
Hans Leguizamo
hans@peninsula360press.com
Text Coordinator
Pamela Cruz
pamela@peninsula360press.com
Interns
Ignacio Dominguez
ignacio@peninsula360press.com
Noah Braunstein
nbraunstein@peninsula360press.com
Animation
Eugenio Dancege Funes Romero
Contributors
Pencil Stela
Connie Guerrero
Irma Gallo
Raul Romero
Robert Diaz
Constanza Mazzotti
Internet and social networks
Andrea Hernandez
Programmer
Carlos Trujillo
carlos@peninsula360press.com

Partners
Ethnic Media Services

We Vote Redwood City
Silicon Valley Community Foundation