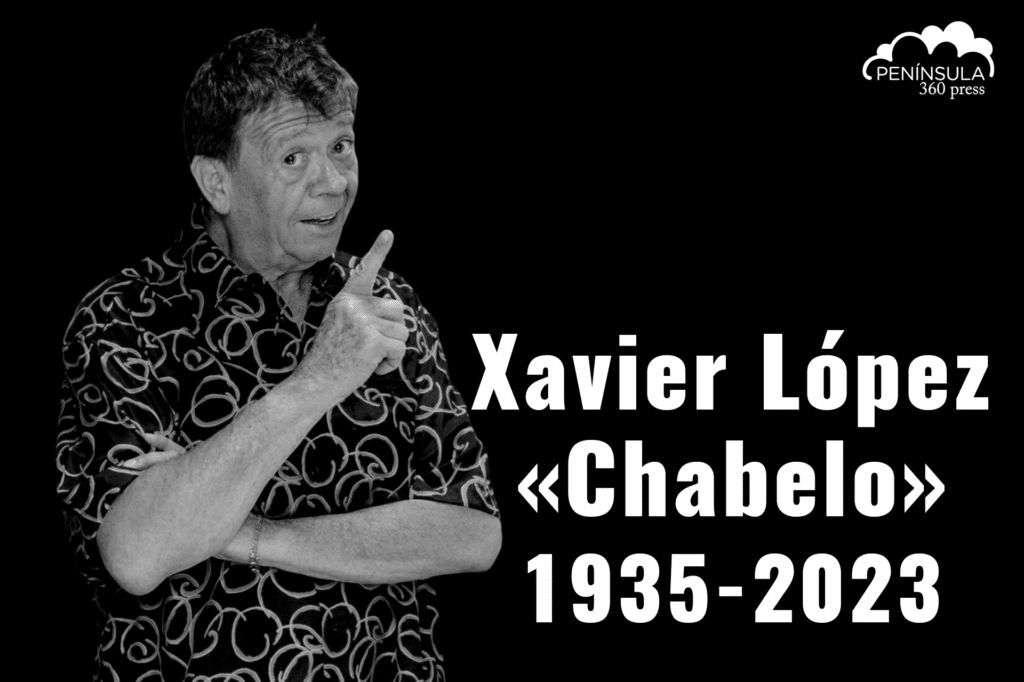 On the morning of this March 25, 2023, one of Mexico's great comedians, Xavier López "Chabelo", died at the age of 88, the victim of an abdominal condition.
This was reported by his family through his social networks.
"This is a very sad morning, Xavier López Chabelo, father, brother and husband, has left us suddenly, due to abdominal complications," it can be read on the Twitter account. @chabelooficial.
«With a torn soul and knowing that many and many people have loved him for many years and that they will feel his departure, we ask you to pray for his rest and give us the opportunity to pass in peace the mourning that overwhelms our entire family. López Miranda family," they stressed.
Community of the artistic, social, political and general public union, have turned to social networks to thank the good moments of laughter that it provided to millions of people over several generations.
Xavier López Rodríguez, or "Chabelo", as he was known in the media, was born on February 17, 1935 in Chicago, United States. Throughout his life he worked as a Mexican actor, television presenter, producer and comedian.
His career began in the early 50s as a child actor in Mexican films, and by 1959 he began his career on Mexican television with the program "Cepillín y Sus Amigos."
But it was not until 1968 that he became an icon of Mexican television with his children's game show, "En Familia con Chabelo", which lasted on the air for 48 years.
In addition, Chabelo participated in movies, radio programs, commercials, and even produced.
You may be interested in: Casa Círculo Cultural offers tribute to Agustín Lara