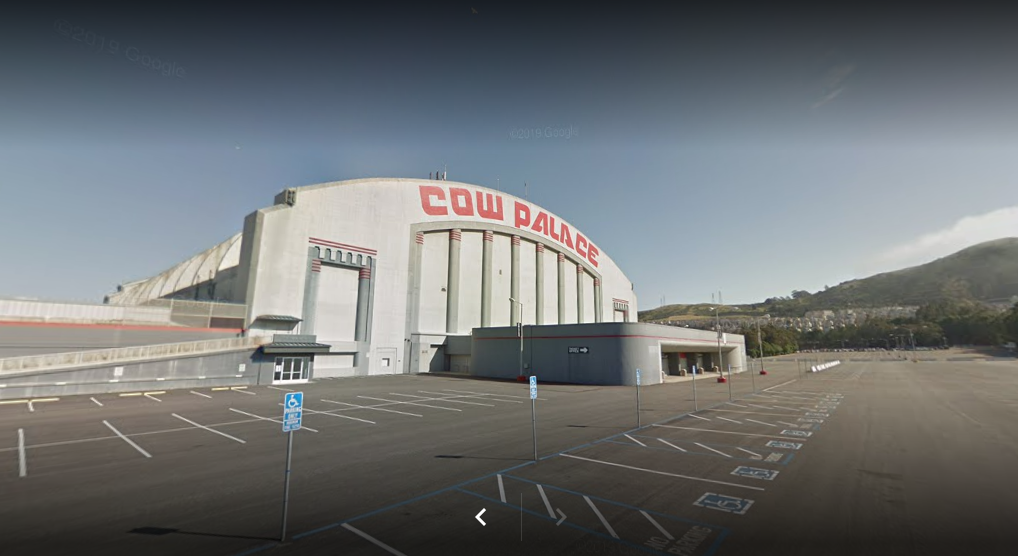 By Thomas Hughes. Bay City News.
The Cow Palace Arena and Event Center in Daly City will receive modifications to strengthen its use as an evacuation center for residents and livestock during a local emergency, thanks to a $1 million injection from the San Mateo County Board of Supervisors.
The board made the allocation Tuesday as part of its fall budget adjustments, which included hiring dozens of additional county employees in different departments.
The stadium, built in 1941, will be further prepared as an evacuation, care and shelter site by modifying the building's kitchen and dining room, installing permanent generators, stocking care supplies and renovating areas for large animals and livestock.
The money was included as part of an additional $365.5 million for this year's budget, bringing the county's total budget for 2023-24 to about $4.4 billion.
Supervisor David Canepa said the Cow Palace had housed numerous animals during the CZU wildfires in 2020, when it was activated as an emergency shelter.
"The Cow Palace has proven invaluable during emergencies, especially during the CZU wildfire, when it became Noah's Ark for county residents struggling to find shelter for horses, cows, goats and even llamas," he detailed. Canepa.
The renovations will include a redesign of the kitchen, freezer and dining room so they can serve a larger number of meals.
Care supplies, such as cots, blankets, and comfort kits, will be purchased and stored in preparation for an emergency.
"With this million dollars, the Cow Palace will now be equipped to serve thousands of meals a day and keep the lights on with new emergency generators during power outages," Canepa said. "This is another investment in emergency preparedness that highlights the county's continued commitment to public safety."
Adjustments to the fiscal year 2023-24 budget included adding a net total of 37 employees to county staff in various departments, some of whom were already working for the county as temporary workers. That brings the county's total workforce to 5,805 people.
Part of the overall increase was driven by the cost of county-covered employee health benefit plans, which increased this year by nearly 14 percent and 9 percent.
You may be interested in: 2023 Assembly held for Tenants' Rights