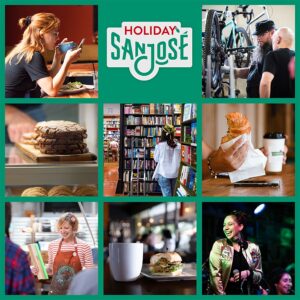 The City of San José Office of Economic Development and Cultural Affairs (OEDCA) has launched "Holiday San José," an eight-week campaign highlighting more than 300 San José small businesses and cultural experiences in 11 business districts where residents and visitors can shop, dine and celebrate with friends and family this holiday season.
The website, ?Holiday San José? highlights some of San Jose's most diverse and unique neighborhoods, encouraging residents and visitors to support small businesses and the local economy, as well as find a new adventure and learn about the community's history.
The website includes guides for each business neighborhood, providing a list of places to shop and dine, find local art and enjoy cultural experiences.
Business neighborhoods include The Alameda, Alum Rock Avenue, Alum Rock Village, Willow Street, Downtown, East Santa Clara Street, Japantown, Little Saigon, Luna Park, Tully Road, and Willow Glen.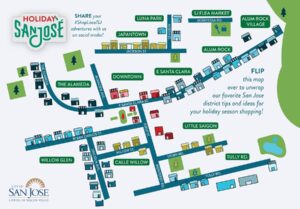 You may be interested in: Global measles threat grows with millions of unvaccinated children