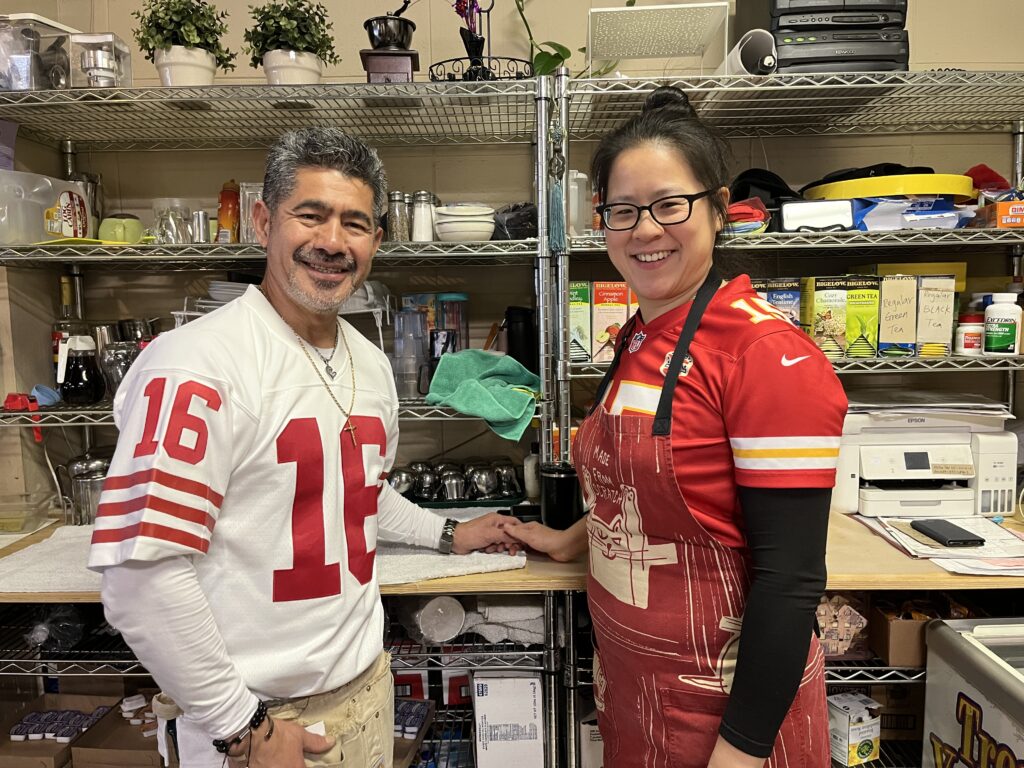 Kakey Cheng, a migrant from Taiwan, and Enrique Aquino, a migrant from Mexico, celebrate tolerance, respect and love in a very particular way to all those who come to their restaurant, My Breakfast House, a delicious space in the heart of San Carlos that serves breakfast in the middle of a relaxed and inclusive environment against discrimination.
The small restaurant that has become one of the favorites of the residents and that Kakey opened 11 years ago and that he now shares with Enrique, who is also his partner, has not suffered from bad experiences in terms of hate crimes or discrimination. however, they know they are not exempt from what has been happening in the Bay Area in recent years.
"I am very lucky to have lived here for almost 50 years and we have never had those bad experiences of discrimination. I am very surprised to see all those people attacking Asians," Cheng told Peninsula 360 Press in an interview. "I am very cautious with that. I don't like walking down the street with the phone in my face, I'm always aware of my surroundings.
And it is that, according to Stop AAPI Hate, a national coalition that addresses anti-Asian racism in the US, between March 19, 2020 and March 31, 2022, 11,500 hate incidents were reported to the center. reports from the same organization.
The display of the mix of cultures in the Bay Area is perfectly displayed in this space that feeds everyone who comes to the place with great quality.
My Breakfast House, which is open daily from 7:00 a.m. to 1:30 p.m., is run by Cheng and Aquino, who as a couple have experienced some discrimination practices at other places together.
"Only on one occasion did we have a bad experience as a couple when going to dinner at an expensive place, some people have stereotypes such as that Asians and Latinos do not leave tips, so they are not treated properly," they said.
However, in their space this is not the case, because for them, "service is essential," says Kakey, "it is treating their clients like family, having a personal touch in the service."
Enrique, who has at least a couple of decades of experience in the hospitality service such as restaurants, hotels and others, was learning from "below", which allowed him to apply best practices in this space, offering excellent quality, without forgetting the roots. .
A Taiwanese and a Mexican is an explosion of flavors and cultures, so Kakey and Enrique have had to overcome obstacles. The main challenges when working together was the language, since the English of both is not the best, but love, patience, respect and tolerance have led them to success. "We communicate very well."
The other challenge was the food, deciding where the restaurant was headed and what she wanted to eat, but now she eats a little bit of spice and likes Mexican food. Whereas when he went to her home country, he told her she could eat whatever it was but please don't tell him what it was.
For Enrique, there are not many differences between the Latino culture and that of Taiwan "we are almost the same, however, Kakey had heard that Mexicans and Latinos in general are very partying and that if they earn 10 dollars they spend 9. "That was my first concern when I met him, but everything has gone very well and we even have very similar food and very similar family traditions.
But, like every couple, they found many points in common, the love of working and the importance of family and parents in particular. "How we take care of our parents when they are older is very different from the American culture that throws them away in nursing homes."
«We invite you to come and try our breakfasts that are very delicious. I don't say it, people say it", celebrates Enrique.
Watch the interview with Enrique and Kakei on the channel Peninsula 360 Press YouTube.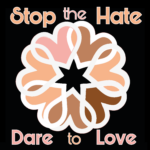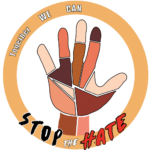 This publication was supported in whole or part by funding provided by the State of California, administered by the California State Library.

You may be interested in: What is a hate crime? Recognize the signs and report