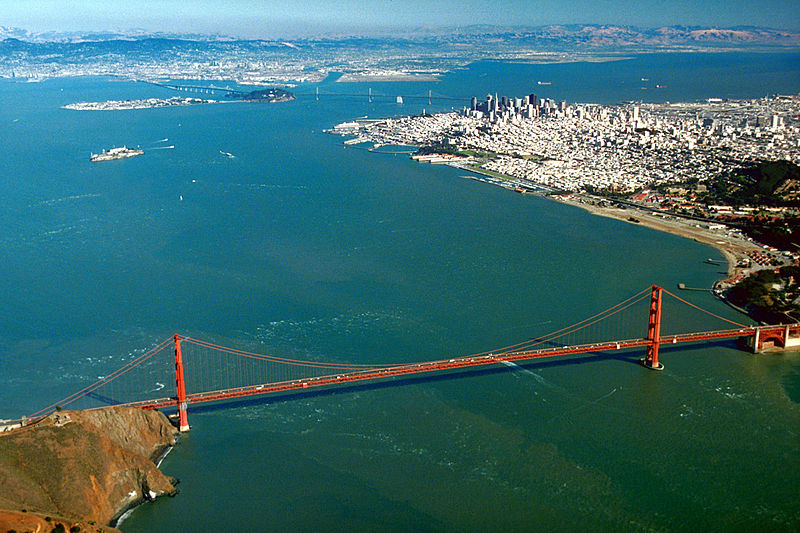 As the fifth month of the year comes to an end, this is the local news roundup for May 16-21 with the information you need to know to stay up to date on various topics.
? 0 ?
Cal Fire crews contained an approximately half-acre grass fire Saturday night near State Highway 92 at Canada Road within San Mateo County after illegal fireworks were set off and ignited the blaze.
Cal Fire Division Chief Rich Sampson reminded the public that the purchase, possession and use of fireworks is illegal in San Mateo County and fines can reach $1,000.
? 0?
San Francisco police are investigating the discovery of a man's human remains on the Muni train tracks on the city's south side. The cause of death may have been the result of the victim being struck by a vehicle.
However, the exact cause of death is being investigated by the San Francisco Police Department's Traffic Collision Investigation Unit (SFPD), but authorities report that there is evidence that he was struck by a vehicle.
The man's identity has not been released and the medical examiner is currently working to identify him and notify next of kin, police said. The SFPD is asking for the public's help and anyone with information can call the SFPD tip line at (415) 575-4444 or send a text message to TIP411 and begin the message with "SFPD." You may remain anonymous.
? 0 ?
San Francisco Mayor London Breed on Monday opened a new 160-unit permanent supportive housing complex in the city's SOMA district for adults and families with histories of homelessness.
The site, located at 1321 Mission, consists of 40 multi-bedroom units for families and 120 units for individuals.
? 0 ?
As we previously reported on P360P, police in East Palo Alto are investigating a shooting that left one person dead and at least two others injured last Tuesday following a shooting at Jack Farrell Park located in the 2500 block of Fordham Street.
Responding officers located one gunshot victim who succumbed to his injuries in an ambulance en route to the hospital. Two additional shooting victims were transported to the Menlo Park Fire Protection District fire station and then transported to the hospital. A fourth shooting victim was identified but did not seek treatment, police said.
Investigators said it appears the shooting was a targeted attack and not a random act.
? 0 ?
A South San Francisco Police Department motorcycle officer was injured Tuesday in a traffic collision while conducting a traffic stop in Redwood City.
Police said the driver of the vehicle entered the intersection without complying with a posted stop sign and struck the motorcycle officer sideways. However, the motorist stopped at the scene and cooperated with the Redwood City Police Department's investigation.
? 0 ?
A 49-year-old man was shot during an attempted robbery in San Francisco's Tenderloin neighborhood Tuesday night, the San Francisco Police Department said. The shooting was reported around 5:30 p.m. in the area of Eddy and Hyde streets, where four suspects attempted to steal the victim's backpack and then shot him during a struggle for it.
The 49-year-old man was taken to a hospital for treatment of his injuries, which are not considered life-threatening.
? 0 ?
San Francisco District Attorney Chesa Boudin announced Thursday the filing of a felony charge against Aaron Jonathan Hurley of Los Angeles for harassing a physician who provides health care services, including abortions, to women in the Bay Area.
Hurley is allegedly a leader of an anti-abortion group called Progressive Anti-Abortion Uprising. The charges stem from a series of incidents in which Hurley and others allegedly attacked the doctor with threatening behavior.
According to the District Attorney's Office, a woman purporting to need counseling arrived at the door of the family planning center. When the door was opened to admit her, Hurley and several others rushed into the clinic. They began filming, both staff and patients, and attempted to enter an operating room. Hurley was charged with harassment and several misdemeanors. An arrest warrant is pending for one of the other participants.
? 0 ?
You may be interested in: Community outraged after shooting death of African descendant in East Palo Alto shooting