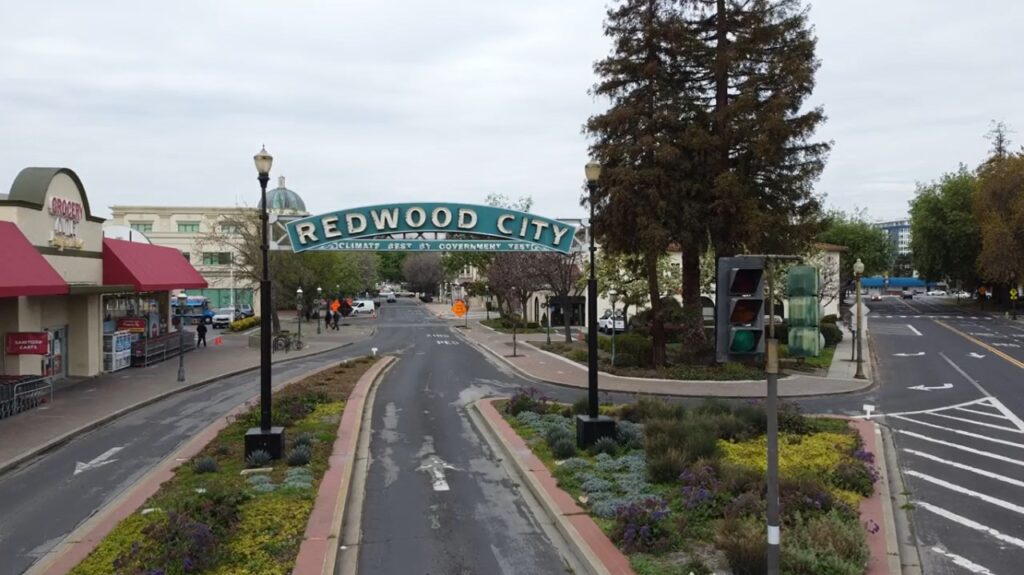 The fifth month of the year has begun and here's what you should know about what happened this first week of May.
These are the local news from May 2 to May 6, 2022.
?0?
More than 150 people, including students and school personnel KIPP Excellence Community Prep in Redwood CityThe school was left without electricity on Monday, May 2, following a fire that involved some power lines at the school.
Around 10:30 a.m. Monday, fire crews arrived at the public school, located at 2950 Fair Oaks Avenue, where they found downed power lines and a power pole on fire and evacuated due to smoke.
Subsequently, firefighters extinguished the fire, cleared the area and finally students and staff were able to return to the classrooms.
?0?
No one was injured in a two-story Victorian-style house fire Monday morning in Redwood City that caused a temporary road closure along Middlefield Road.
The road was closed between Beech Street and Cassia Street near downtown for approximately two hours while fire crews investigated the incident.
Crews extinguished the fire, which caused some damage to the building. No one was injured or displaced during the fire.
?0?
A 13-year-old boy suffered life-threatening injuries when someone hit him and knocked him to the ground Monday afternoon in San Francisco's Mission Dolores neighborhood, police said.
The attack was reported at 2:52 p.m. in the 400 block of Church Street, where investigators say someone approached the teen, punched him in the face and then threw him to the ground before fleeing. The victim was taken to a hospital and so far no arrests have been made in the matter.
?0?
On Tuesday morning, an anti-abortion activist was taken into custody after climbing the Salesforce Tower in San Francisco.
The man, who identified himself on social media as Maison Des Champs and calls himself "Pro Life Spiderman," was arrested after scaling the skyscraper on the 400 block of Mission Street while live-streaming his effort.
The subject climbed to the top of the building, where authorities were already waiting to arrest him for charges of at least trespassing. The alleged intruder wrote on his website that his goal is to raise $1 million for anti-abortion charities.
The incident came a day after a report of a leaked draft of a U.S. Supreme Court opinion that would overturn the landmark Roe v. Wade abortion ruling.
Groups opposing the possible reversal of abortion rights planned their own action in San Francisco later Tuesday with a 5 p.m. rally at the Federal Building.
?0?
The Concert Meadow at Sigmund Stern Grove in San Francisco will reopen in time for the 85th annual Stern Grove Festival concert series beginning next month, after closing last August due to a water main break that flooded the site, city officials announced Tuesday.
?0?
San Mateo County health officials reported Tuesday that COVID-19 cases and hospitalizations increased in the past month, without much concern.
Marc Meulman, director of public health, policy and planning for San Mateo County Health, reported that the county's seven-day average case rate was 34.5 cases per 100,000 population, up from 12 per 100,000 a month ago.
However, he pointed out that the level of virus transmission is similar to that experienced in the summer of 2021, although, due to the great enthusiasm for the use of the vaccine and boosters, hospitalization levels are much lower.
As of Monday, there were 21 COVID-19 patients hospitalized in the county, which continues to have one of the highest testing rates in the state.
?0?
A mountain lion was spotted Thursday night in an unincorporated area of Ladera in San Mateo County, according to a county sheriff's spokesman. The mountain lion was spotted around 10:30 p.m. on a resident's security surveillance system in the 800 block of La Mesa Drive.
You may be interested in: San Mateo County sees increase in COVID-19 cases and hospitalizations