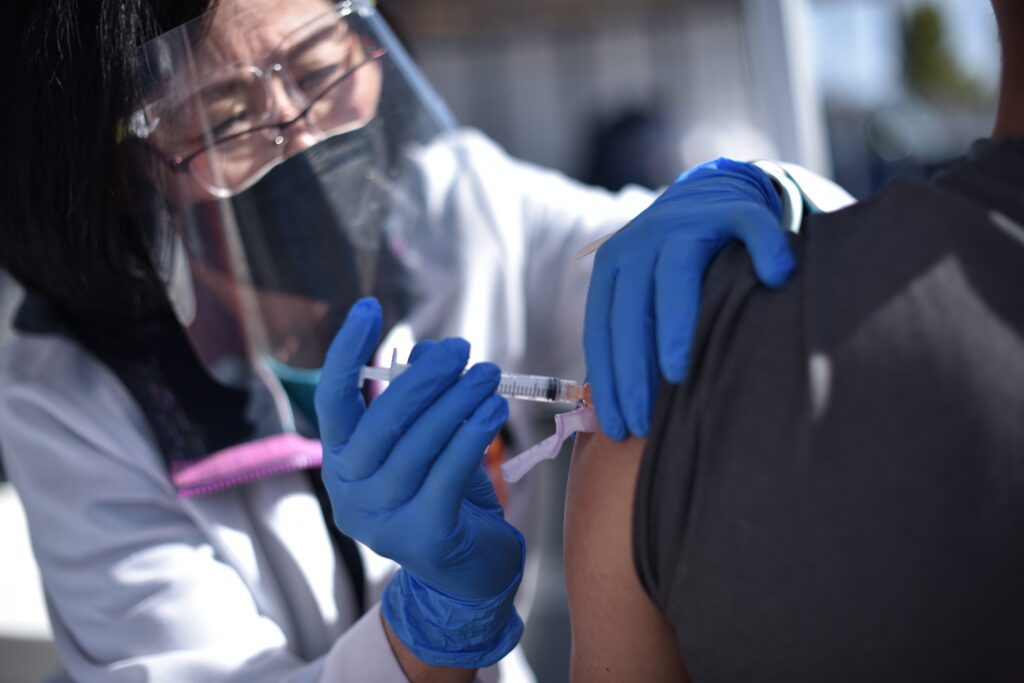 La Administración de Alimentos y Medicamentos ?FDA, por sus siglas en inglés? autorizó el uso de los refuerzos bivalentes de la vacuna contra COVID-19 para menores de cinco años.
La vacuna bivalente contra COVID-19 de Moderna y la de Pfizer-BioNTech, han sido autorizadas para su uso como refuerzo en menores de hasta cinco años de edad.
Además, este refuerzo es capaz de proteger contra las variantes Omicron y sus linajes BA.4 y BA.5.
«La ?vacuna? bivalente es contra el SARS-CoV-2 y la variante Ómicron. Es para protegerse contra ambas porque la primera estaba perdiendo su eficacia», señaló Kawika Liu, director médico de Imperial Health Plan, durante una sesión informativa realizada por UCLA Health.
Y es que los refuerzos bivalentes están diseñados no solo para proteger contra el virus SARS-CoV-2 sino también contra sus variantes, por lo que expertos recomiendan recibirlo.
«Termina las series primarias y luego recibe los refuerzos», recomendó el especialista.
Asimismo, aclaró que los síntomas que aparecen después de recibir los refuerzos son una respuesta del sistema inmune que está produciendo anticuerpos contra el virus y que, aunque siempre existe una preocupación por las nuevas variantes, las vacunas proporcionan protección.
Cabe señalar que las vacunas han permitido disminuir las tasas de hospitalización e inmortalidad desde su aprobación.
Kawika Liu también recomendó el uso de mascarillas en lugares cerrados y evitar salir en caso de tener síntomas de la enfermedad.
«La pandemia no ha terminado y aún hay gente muriendo a causa del virus», indicó.
En el Condado de los Ángeles, más de 20 bibliotecas proporcionarán vacunas contra la influenza y el COVID-19.
Para conocer más sobre la vacuna y agendar una cita para recibirla visite https://myturn.ca.gov/.
You may be interested in: Only 6% of the San Mateo County population has obtained updated COVID-19 reinforcement.