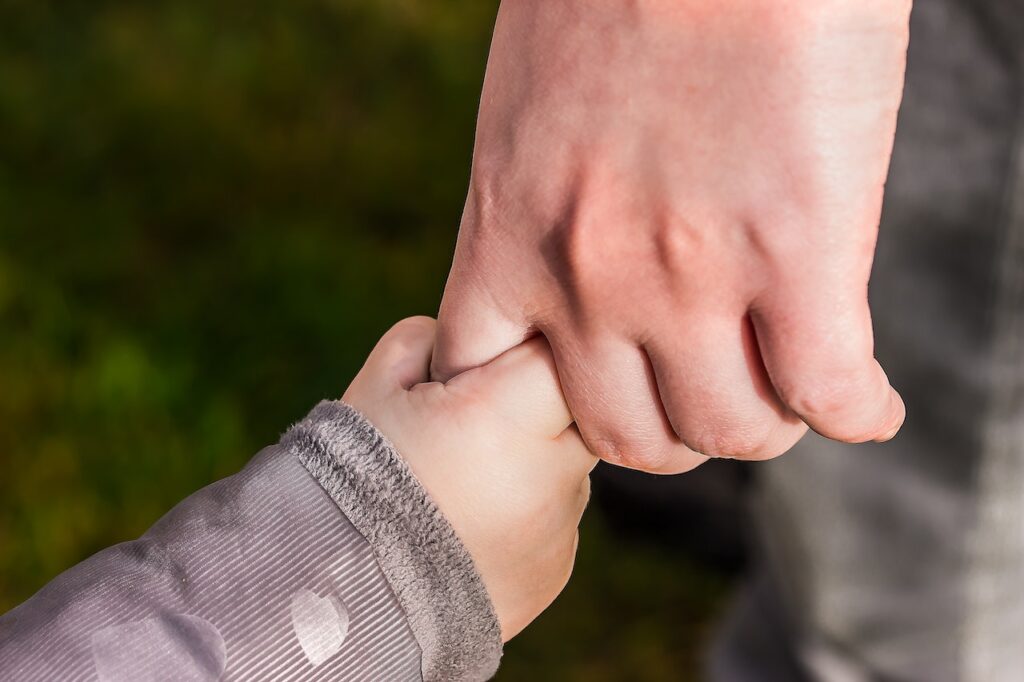 Last Tuesday, November 29, paramedics had to administer Narcan, a drug used in the treatment of acute opioid intoxication, to a 10-month-old baby, after he accidentally overdosed on fentanyl while playing in a park in San Francisco. .
This was announced by Ivan Matkovic, the child's father in an interview with The Chronicle, who also shared the hospital report confirming the "accidental overdose of fentanyl, initial contact" followed by "respiratory arrest."
According to the document that was able to corroborate the outlet, the record states that the baby was observed for "more than 6 hours since Narcan was administered and is breathing well. The fentanyl should be out of his system. You are safe to go home."
By Wednesday, the news was making the rounds on social media, with local residents and officials highlighting the city's deep drug crisis.
Matt Dorsey, a member of the board of supervisors for San Francisco's District 6, said via Twitter that if the 10-month-old baby is confirmed to have ingested fentanyl at a local park, "it should be another wake-up call at the worst." San Francisco's public health calamity since the AIDS crisis: the status quo in our drug crisis is unsustainable."
"Thank God this child survived, but not all children who come into contact with fentanyl are as lucky," said Dorsey, who recalled that in 2019, federal officials filed murder charges against the Tenderloin dealers who sold fentanyl and killed a 13-month-old boy and his father.
"I'm frankly unaware of the fentanyl issue," Matkovic said in a phone interview on Wednesday. "I'm just a parent that something bad happened to. I just wanted to let people know that along with coyotes and RSV and COVID, this is another thing to add to your checklist of things to be looking for, because we don't."
According to the outlet, Matkovic explained to them that he was working from home on Tuesday when his nanny called, who was with his twins in the park. One of your children is not breathing well, he remembered her telling him. He left right away, then she called back, saying she's turning blue; I'm going to administer CPR and call 911.
When Matkovic reached the grassy area next to one of Moscone Park's playgrounds on Chestnut Street within 10 minutes, her son was not moving but had a pulse and some color. Paramedics hovered over the baby, holding a mask connected to a breathing apparatus over her son's mouth, she said.
Paramedics placed the 10-month-old baby on a stretcher and put him in the back of an ambulance. They asked Matkovic questions about his son's medical history and weight, and seeing nothing obstructing his son's ability to breathe, they administered Narcan. Within seconds, the baby began crying and breathing again, Matkovic said.
The baby's father reported that his nanny told him that his son was crawling in the grass, putting leaves in his mouth, as he usually does, and that he did not see what the baby touched, ingested or inhaled, nor did he notice any drugs, paper aluminum or needles.
Spokesmen for police and the Recreation and Parks Department said they found no drugs or paraphernalia after searching the park that night. Matkovic said police told him the most likely exposure was dust, which is hard to detect.
Matkovic said she had no reason to believe her babysitter, whom the family has employed for about half a year, or anyone else at the park had fentanyl or gave it to the child. Instead, he praised the quick actions of the nanny and the paramedics.
Young children have died, and some have survived, after accidentally ingesting fentanyl, according to a national study that looked at 25 cases between 2004 and 2013. Twelve cases were fatal, including the youngest case involving a 1-year-old child. Children as young as 2 survived. Most cases occurred in children between 2 and 4 years of age.
The complete note can be consulted at The Chronicle.
You may be interested in: California awards millions to local governments to eliminate illegal tobacco sales to minors