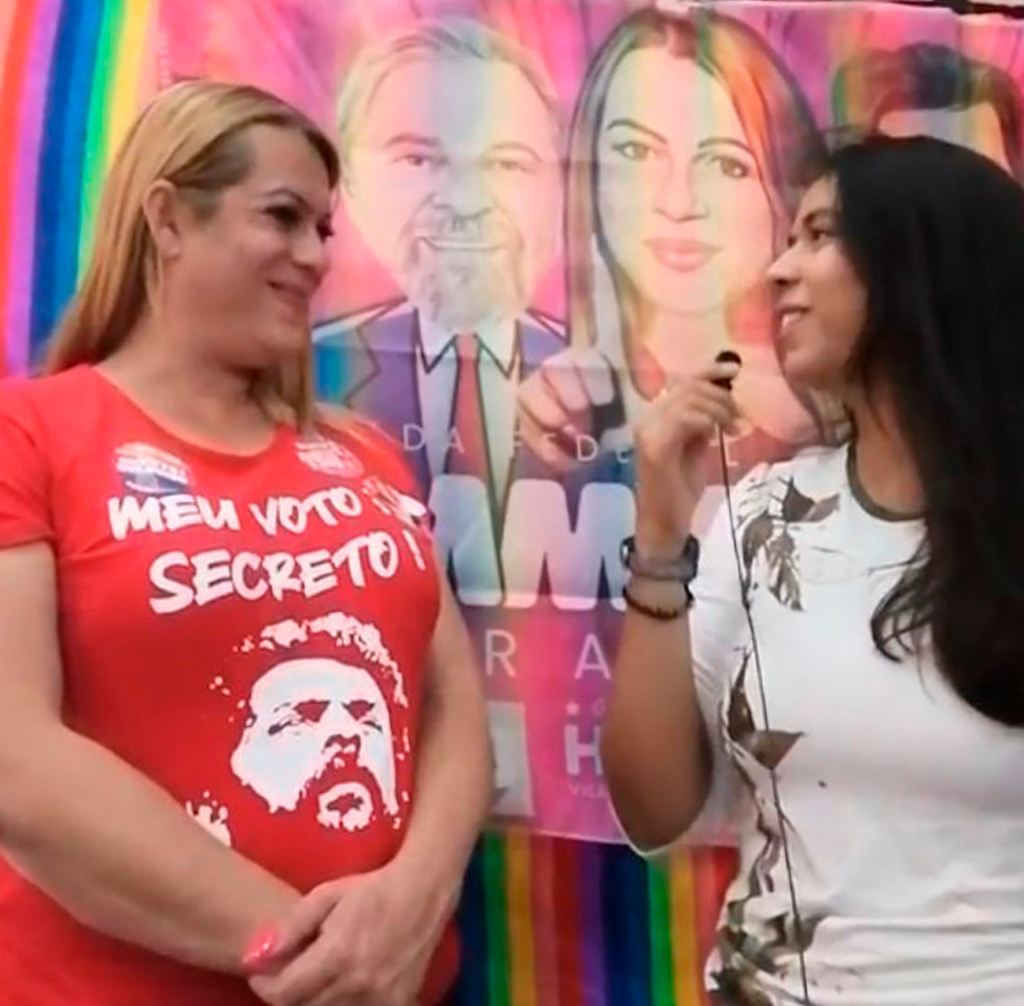 Symmy Larrat was born in a community in Pará, in the Amazon region of northern Brazil, and overcoming all the difficulties due to her gender and social class, she is now a candidate for a federal congressional seat and has led the Brazilian Lesbian, Gay, Bisexual, Transvestite, Transsexual, Transgender and Intersex Association ABGLT, one of the largest sexual dissidence organizations in Latin America.
In the context of Jair Bolsonaro's government, Symmy denounces the persecution that sexual dissidents have suffered in recent years in addition to the denial of rights such as access to free health care.
It's the first time he's running for office, but Symmy is betting big, moving naturally among the people, striking up conversation easily and greeting many people as he tours demonstrations in support of Luiz Inácio Lula da Silva, the leftist candidate now facing Bolsonaro.
"A lot of tiredness, but a lot of joy that we worked hard and did well," says Larrat as soon as he arrives at the place from where he is organizing in downtown Sao Paulo. He has just come from voting. At his side walk his militant comrades as he greets someone who comes to show his support.
According to the National Association of Transvestites and Transsexuals (Antra), there are about 79 trans candidacies nationwide at the state and federal level, Symmy is one of them.
The candidate's main banners revolve around health, education, the right to housing and the recognition of diverse sexual identities.
Symmy agrees with all those who support Lula: "the best thing for the country would be for the former president to win the elections during the first round".
You may be interested in: At least 59 countries have closed voting for Brazil's next president