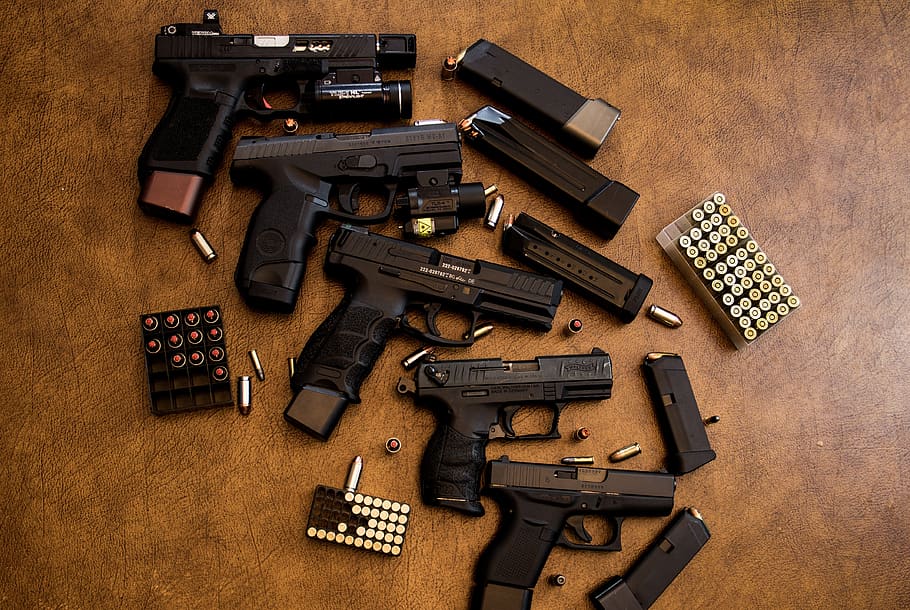 By Pamela Cruz. Peninsula 360 Press [P360P] / Bay City News
San Mateo County authorities said Wednesday that they collected 425 firearms in a buyback in San Carlos last weekend.
The county held the first of five such events Saturday that will run through 2023, where it paid $100 per handgun, shotgun or rifle and $200 per assault weapon.
Among the 425 collected, six were assault weapons and three were untraceable "ghost" guns, county officials said.
Last month, the San Mateo County Board of Supervisors approved spending up to $208,000 in reserves from revenue raised through Measure K, a 2016 voter-approved extension of a half-cent sales tax.
The county Sheriff's Office added $100,000 and the community group Citizens for a San Mateo County Gun Buyback contributed $67,000 to fund the events.
Two more gun buyback events will take place in 2022, according to the county.
You may be interested in: San Mateo Security Authorities Called Upon To Eliminate Racial Biases