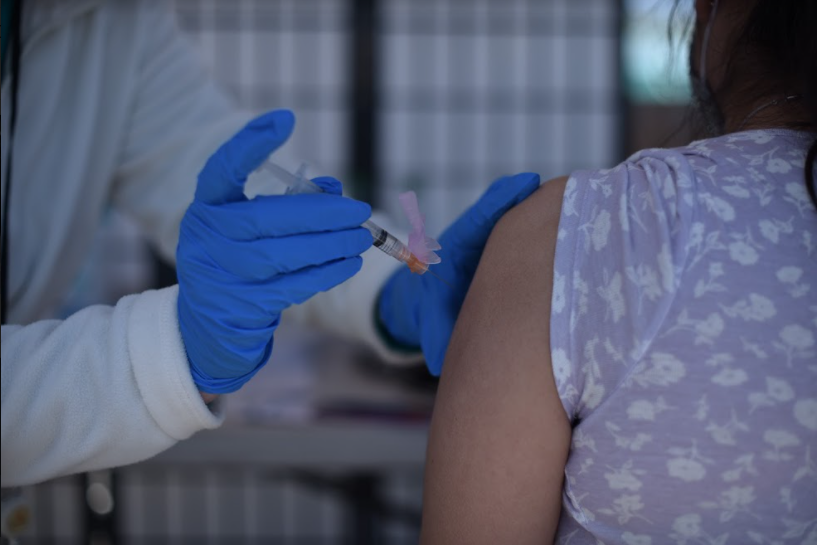 After the Food and Drug Administration The FDA has authorized and approved the Centers for Disease Control and Prevention The CDC recommended the updated booster for Moderna for adults 18 years of age and older and for Pfizer for 12 years of age and older, these bivalent COVID-19 vaccines are now available in San Mateo County.
This updated booster is now recommended for all persons 12 years of age and older who have completed the primary series.
In light of this, San Mateo County Chief Health Officer Louise Rogers recommended that populations at highest risk for severe COVID infection, including older adults and people with underlying medical conditions, receive the booster as soon as they are eligible.
In addition, he encouraged those in group settings, such as schools and group housing facilities, to obtain the updated reinforcement as soon as possible.
The updated COVID-19 boosters add the Omicron BA.4 and BA.5 peak protein components to the current vaccine composition, which helps restore protection that has declined since the previous vaccination by targeting variants that are more transmissible and immune evasive.
This bivalent vaccine protects against two strains: the original virus strain and the Omicron variant.
The booster dose of COVID-19 can be administered along with other vaccines, including influenza vaccines.
To be eligible, those 12 years of age and older must have completed their primary vaccination series or received their last booster at least two months prior to receiving the updated booster. For those 18 years of age and older, any of the vaccines may be used, regardless of previous doses.
For those who have recently become infected, the CDC states that you may consider waiting three months after infection to receive the booster. This ensures maximum benefit as the body's natural immune response, triggered by the virus, begins to wane.
Updated boosters are available through many avenues. Pharmacies began offering appointments last week, and Kaiser, Palo Alto Medical Foundation and other primary care providers already have appointments available.
The updated booster is being offered through county-run community clinics in East Palo Alto, North Fair Oaks, San Mateo, Half Moon Bay, South San Francisco and Daly City walk-in clinics this week and appointments will be made available through MyTurn around Sept. 21, the health official noted through a release.
Rogers stressed that the local epidemiology of COVID-19 in San Mateo County reinforces the rationale for vaccination, including boosters, as data show that COVID-19 virus continues to circulate widely even though there has been a decline in peak levels.
And is that, he said, the concentration of COVID-19 in wastewater in and around San Mateo County is 2 to 5 times higher than March minimums.
Notably, the number of patients hospitalized in San Mateo County with COVID-19 was 21 as of this Monday and has fluctuated between 20 and 30 over the past few weeks, compared to levels between 30 and 60 for most of the summer.
"This decrease is encouraging, although these numbers still exceed the low of 4 to 8 hospitalizations in early April," Rogers noted.
He added that there is a significantly lower risk of severe illness, hospitalization and death compared to earlier periods of the pandemic due to the many tools available to reduce the severity of COVID-19.
"In this context of increased community immunity to serious illness, our number of reported cases and hospitalizations rank us in the CDC's low community tier."
"Key messages for prevention and protection remain relevant as we approach the fall and winter seasons. In addition to vaccination, including boosters, we continue to strongly recommend wearing a high-quality mask in enclosed public places and increasing ventilation, for example, by opening windows and doors when possible, to help prevent infections," he said.
In that regard, he urged residents to get tested if they have symptoms and to contact their physician, and if positive, a physician can assess whether COVID treatments are right for you.
In the case of Symic Smallpox (MPX), the official pointed out that this outbreak is an important public health priority, however, the risk of transmission to the public remains low.
"We continue to support residents contracting MPX, as well as those most affected and at highest risk of infection. We currently have a total of 68 cases. In addition to case investigation and contact tracing to delay transmission of infections, we support improved treatment pathways for those in need and vaccination for those at highest risk of exposure."
With the change in the method of vaccination to expand the limited supply, he said, eligibility criteria can now be expanded to include more people and second doses can be offered so that people can complete the series.
You may be interested in: Call for Updated COVID-19 Vaccine Boosters in the United States