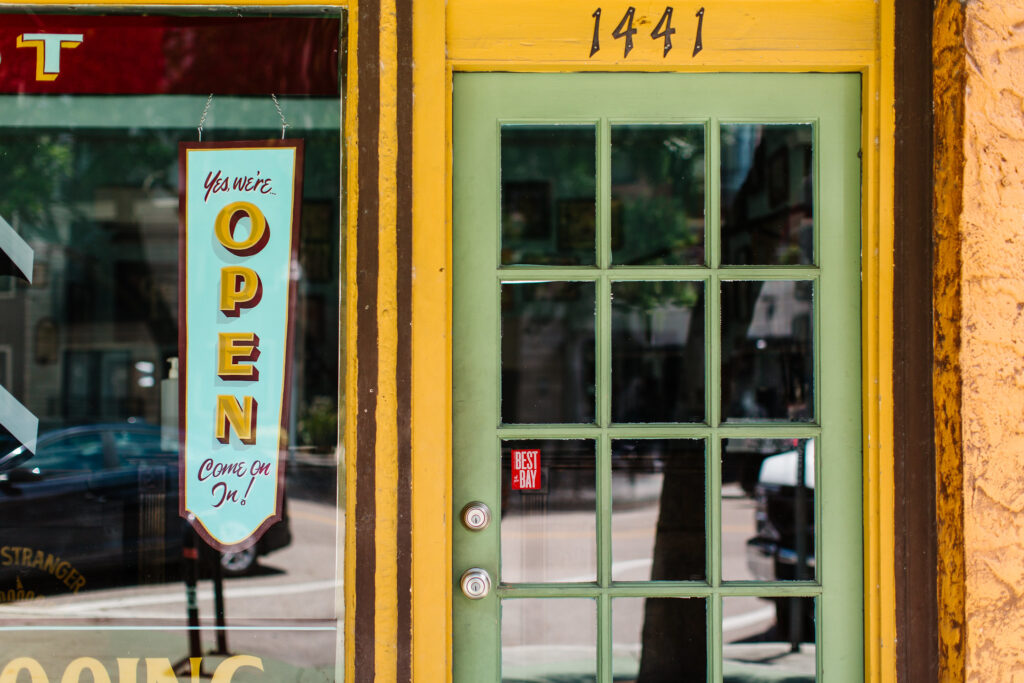 California's COVID-19 Small Business Assistance Grant program opened new rounds, one specifically designed to support nonprofit cultural institutions of any size, with amounts ranging from $5,000 to $25,000.
Everett Sands, administrator of the program and executive director of Lendistry, the entity designated as the intermediary to deliver the grants, invited nonprofit and for-profit organizations to participate in these new rounds, which will be accepting applications until September 30.
During a session conducted by Ethnic Media Services, Everett Sands noted that California's grant program is focused on helping communities traditionally underserved by banks and with different projects, such as offering services in different languages.
This year, assistance has been provided to half a million businesses across industries, with the majority going to low- and moderate-income communities that have suffered the ravages of the pandemic, but also to businesses led by women, veterans, African Americans, Asian Americans and Hispanic Americans, as well as nonprofit organizations.
Through the page of the subsidy program (https://careliefgrant.com/), interested parties can consult information in their language about the grants, which vary according to the annual income of the companies, but range from $5,000 to $25,000.
In that sense, Everett Sands added that these will be the last rounds of the year because the actions of the program have been maintained since December, however, did not rule out that in the future may come more additional support for companies in need.
Some of the organizations supported
Earl Jones, director of the Los Angeles-based Bridge Builders Foundation, said that before the pandemic he was doing consulting work for nonprofit companies and learned about the COVID-19 grant program, so he decided to apply and was surprised at how easily he was accepted.
"All I did was check that I had set up a business registered after June 1, 2019, handed over a set of basic company documents, and went through the process which is very simple. If they meet all the requirements they are not going to have any problems."
Leigh Henderson, administrative director of Teatro Univision in San Jose, said they are a nonprofit organization that stopped performing for more than a year during the pandemic, so they couldn't get any revenue from ticket sales.
"These programs are crucial for us. The first decision we made was that we had to keep our group of employees, we are only 4 people, but we knew that if we didn't come together as an organization we were not going to survive the pandemic, and we had to find other sources to continue to pay these salaries."
And, he added, part of the support is also dedicated to art and culture, which is why they were able to access the funds offered by the state of California, and like Earl Jones, agreed that the procedures were quick once they submitted the necessary documentation, which allowed them to move forward.
Mary Jane Galviso, director of the Rural Communities Resource Center, an organization dedicated to supporting farmers and workers in rural communities in Tulare County, said that in addition to the pandemic, they have had to deal with challenges such as drought and heat waves.
So the organization submitted a request to receive this support which, he said, although it was not a very large amount, "when you are trying to produce a crop is trying to do the best possible with the resources you have.
COVID-19 aid subsidy programme, in constant development
Jan Masaoka, director of Cal NonProfits, said the COVID-19 grant assistance program has had many learning stages as the rounds have gone by, so they have been able to correct a lot of the processes for nonprofit and for-profit businesses, so many who didn't know it existed can access them.
"We can set a precedent with our organization to provide loans and grants to these types of organizations. We give priority to smaller businesses, but also to rural organizations, people in the poorest communities and women's organizations.
In this sense, Sands concluded that it is necessary to disseminate these types of programs since many people do not know about the support that the state is giving to micro businesses and non-profit organizations, which can guarantee that there will be more actions of this type in the future.
You may be interested in: Bay Area health officials reaffirm back-to-school support